North Korea Threatens U.S. With 'Strongest Hydrogen Bomb Test over the Pacific Ocean'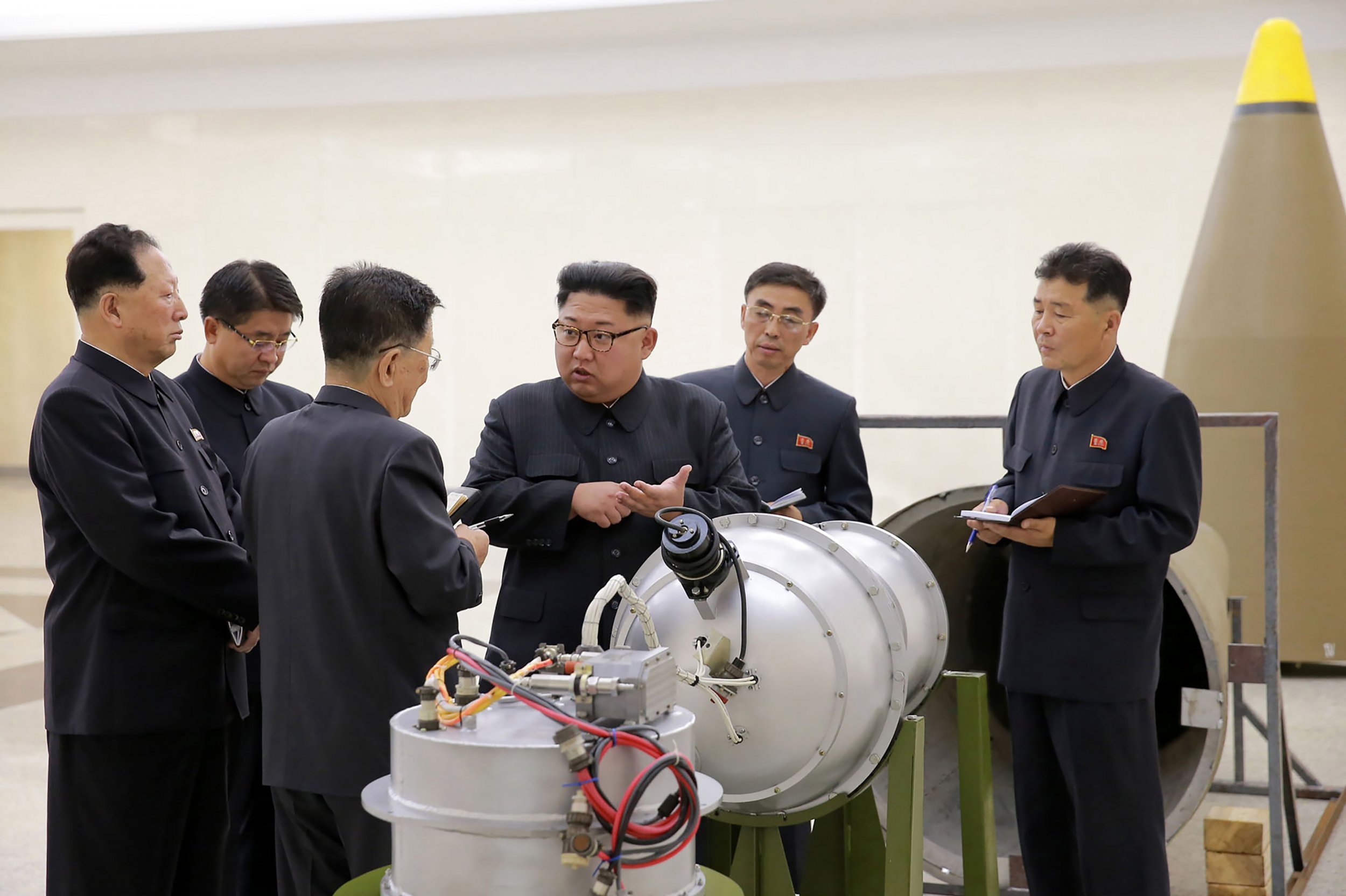 North Korea has threatened to conduct its seventh nuclear test on the Pacific Ocean, a move that would carry huge risks and further inflame the already heightened tensions between the reclusive nation and the United States.
Pyongyang has a long history of making incendiary statements without following through, but seems particularly determined to be taken seriously in this instance.
"The foreign minister is very well aware of the intentions of our supreme leader, so I think you should take his words literally," Ri Yong Pil, a senior diplomat in North Korea's Foreign Ministry, told CNN in an interview that aired Wednesday.
In early September, North Korea conducted its sixth nuclear test. It detonated a powerful hydrogen bomb at its Punggye-ri nuclear test site, located in the northeast part of the country. This test induced a 6.3 magnitude earthquake felt as far as China.
After President Donald Trump threatened to "totally destroy" North Korea in his first address to the United Nations in late September, North Korean Foreign Minister Ri Yong Ho said Pyongyang was thinking about testing "an unprecedented scale hydrogen bomb" over the Pacific.
In response, Trump tweeted: "Kim Jong Un of North Korea, who is obviously a madman who doesn't mind starving or killing his people, will be tested like never before!"
If North Korea makes good on this threat, it would mark the first time Pyongyang has tested a nuclear weapon beyond its own borders and could pose a major risk to aircraft and shipping. The test could involve a nuclear warhead mounted on a medium-range or intercontinental ballistic missile.
"If the test doesn't go according to plan, you could have population at risk... We are talking about putting a live nuclear warhead on a missile that has been tested only a handful of times. It is truly terrifying if something goes wrong," Vipin Narang, a nuclear strategy expert at Massachusetts Institute of Technology, recently told The Guardian.
Trump and North Korea leader Kim Jong Un have become increasingly aggressive in their rhetoric as Pyongyang has refused to cease its nuclear program and long-range missile tests. The Trump administration has said it prefers a diplomatic approach to easing tensions with North Korea, but the president seemingly favors military options.
"Our country has been unsuccessfully dealing with North Korea for 25 years... Policy didn't work!" Trump tweeted on October 7.