North Korea Threatens to Wage 'Cyber War' Against America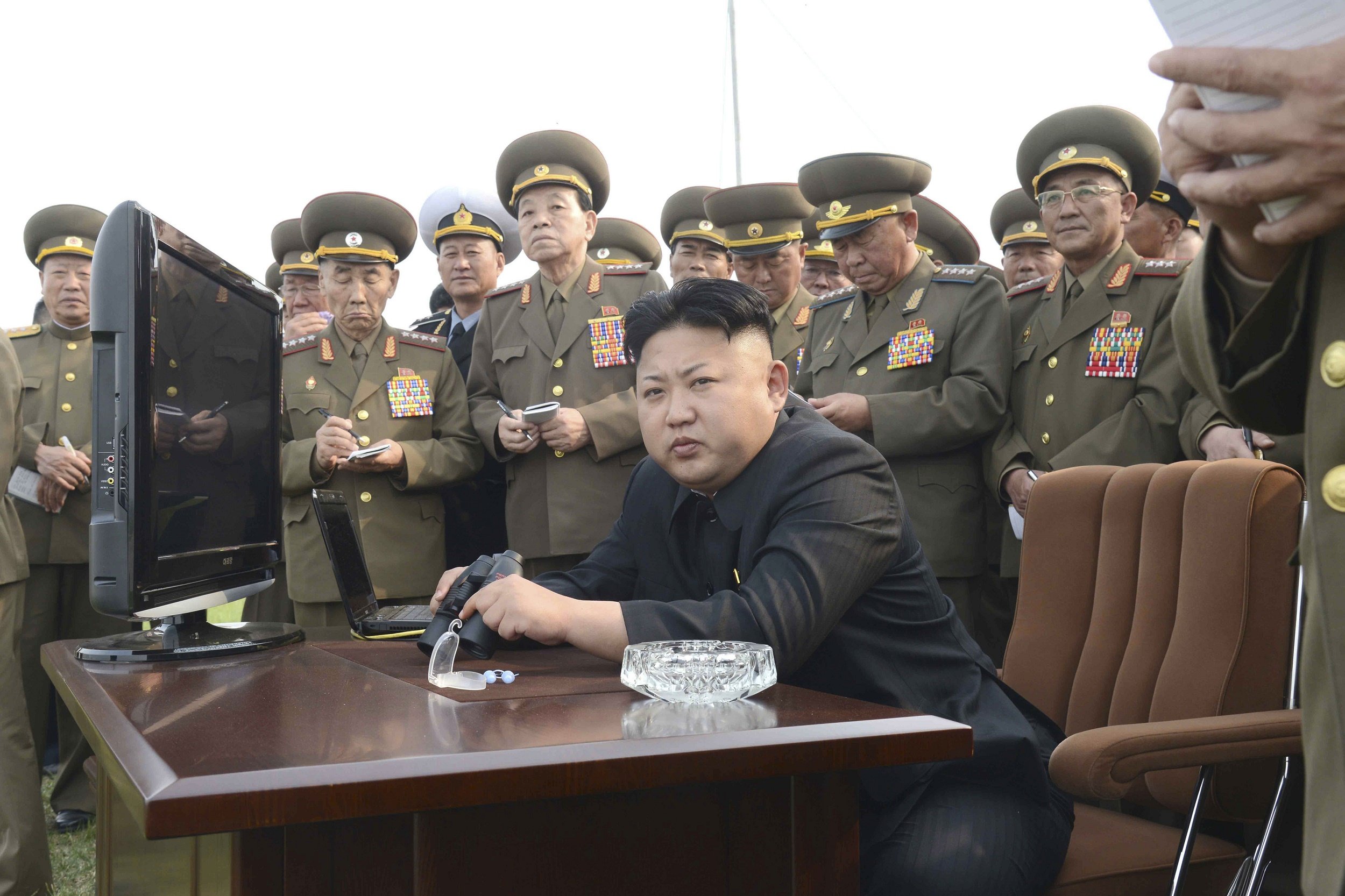 North Korea yesterday issued a threat to America, promising to "wage a cyber war against the US to hasten its ruin."
The threat, which was published in Rodong Sinmun, North Korea's largest daily newspaper, was released in response to a Reuters report that revealed North Korea had been the target of a previous failed cyber attack by the US five years ago.
The article also said that the The Democratic People's Republic of Korea ( DPRK) "can react to any forms of wars, operations and battles sought by the US imperialists," before warning that "the US is greatly mistaken if it thinks the DPRK will just overlook with folded arms the provocations in the cyber space."
This is not the first time that North Korea have published its plans to attack America. In May, the deputy director of a North Korean thinktank with close links to the government, claimed the country was "nuclear-capable" and equipped with long-range missiles that could reach the US, saying they would attack if the US "forced their hand."
Previous to this in July 2014, a top-ranking North Korean military official threatened the US with a nuclear strike on the White House and Pentagon after the North Korean government accused the US of raising military tensions on the Korean peninsula.
The country has also been blamed for some successful large scale cyber attacks in the past, targeting both the US and in South Korea.
In March 2013, three major South Korean banks and two of the country's largest broadcasters were temporarily shut down after a cyber attack which is believed to have originated in North Korea. The country had been repeatedly threatening to "cripple" its southern neighbour in the lead up to the attack.
It's also widely believe that the country was behind the hack on US-based Sony Pictures which happened in December of last year, although North Korea denied the accusations.
The sophisticated attack led to the release of thousands of documents detailing the company's private information including internal emails and employee's social security information and salaries. The hack was initially blamed on North Korea who had been threatening "merciless retaliation" against Sony if the company released The Interview - a film about a plot to assassinate North Korean leader, Kim Jong-un.
A group called "Guardians of Peace" eventually claimed responsibility but many, including the FBI, maintain that the hack originated in North Korea.
A North Korean defector, Prof Kim Heung-Kwang, recently told the BBC that the country employed 6,000 trained military hackers, insisting that: "Their cyber-attacks could have similar impacts as military attacks, killing people and destroying cities."