North Korea Builds Ties With Country It Helped to Defeat U.S., Now Vietnam May Bring Them All Together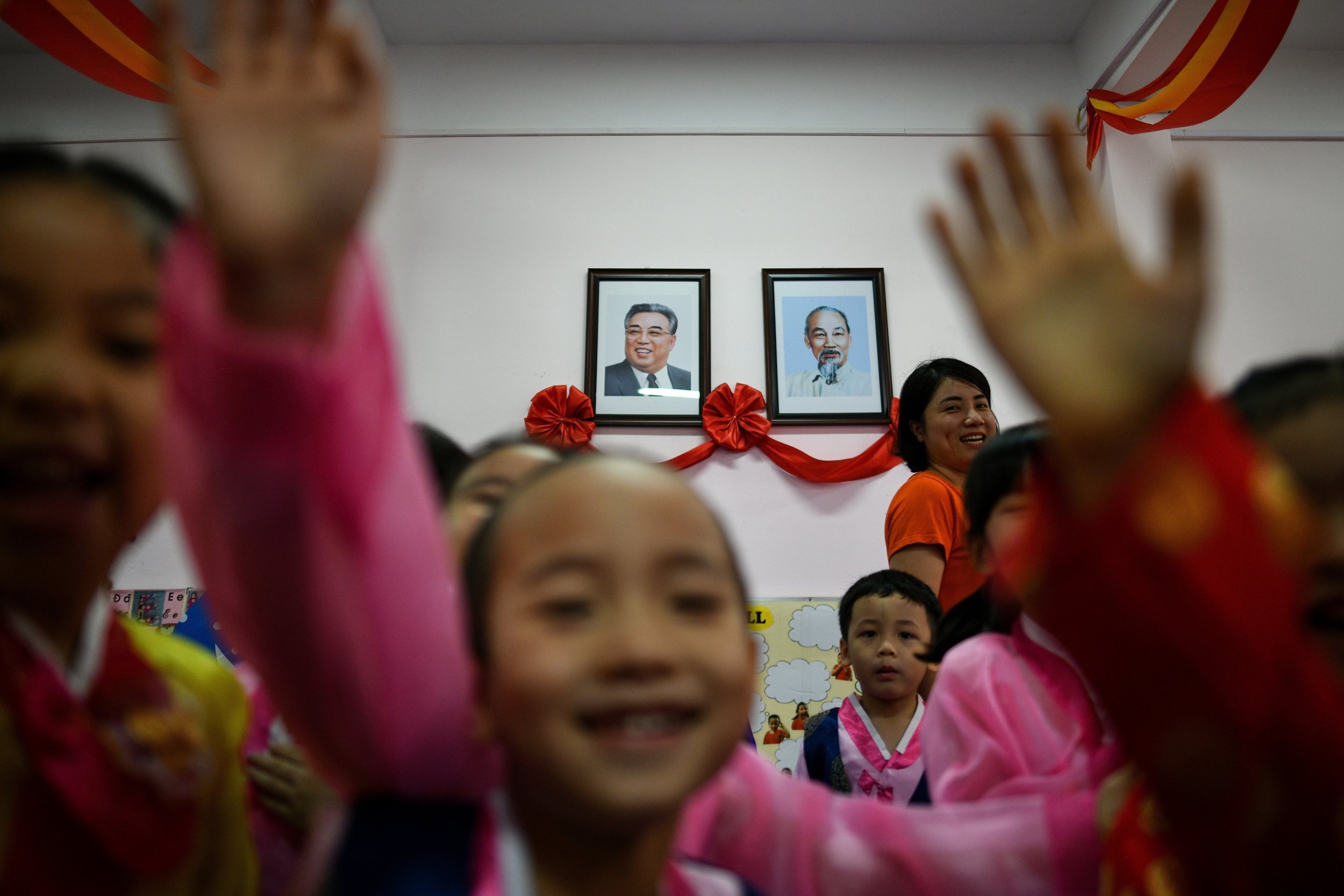 North Korea has begun building ties with Vietnam, a fellow socialist country it once supported to defeat their common foe, the United States, and was set to soon serve as the venue for Cold War-era rivals to find peace.
Less than a week after President Donald Trump announced the Vietnamese capital would be the venue for his second meeting with North Korean supreme leader Kim Jong Un later this month, Hanoi sent a diplomatic delegation to Pyongyang. There, the top diplomats of both sides sat down last week for "an in-depth exchange of opinions of the issue of further expanding and developing the traditional friendly and cooperative relations between the two countries," according to the official Korean Central News Agency.
The sentiments were echoed in a statement by the Vietnamese Foreign Ministry, which cited Deputy Prime Minister and Foreign Minister Pham Binh Minh as saying that "Vietnam stands ready to share its experience in national construction, socio-economic development and international integration with the DPRK at its requests," using an acronym for North Korea's official title, the Democratic People's Republic of Korea.
Kim Jong Un's interest in the Vietnamese model, by which the country rose out of decades of international conflict to ultimately reunify and reform its political and economic infrastructure, may be rooted in his own desire to capitalize on diplomatic victories to realize progress at home. In an article published Thursday, South Korean newspaper Seoul Shinmun suggested the first visit to Vietnam by a North Korean ruler in 55 years could be a chance to rekindle ties at a time of great change on the Korean Peninsula.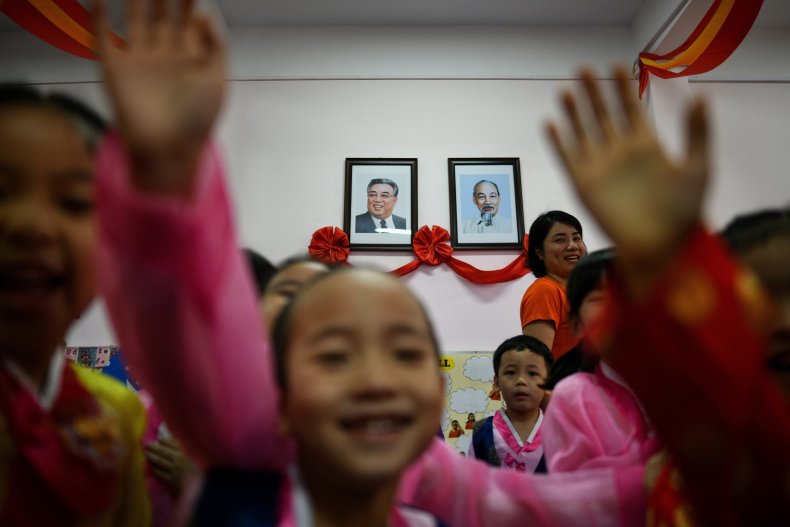 North Korea and Vietnam have a shared history rooted in Cold War-era rivalries between the U.S., the Soviet Union and China. Split by Washington and Moscow after World War II, the Sino-Soviet-backed North—led by Kim Jong Un's grandfather, Kim Il Sung—fought a deadly three-year war with the South, supported by a U.S.-led United Nations force. The conflict ended in a ceasefire, but no peace treaty, something the two Koreas and the U.S. were seeking to change today.
As war raged on the Korean Peninsula, however, post-World War II tensions also broiled over in Vietnam, where local guerrilla leader Ho Chi Min ultimately defeated French colonial forces and soon faced a U.S. intervention on behalf of what became known as South Vietnam. The U.S. gradually escalated its involvement, bringing in allies forces, including Thailand and South Korea, as North Vietnam secured support from communist allies China, the Soviet Union and North Korea.
Ho Chi Minh visited North Korea to meet Kim Il Sung in 1957 and the North Korean leader returned the favor the following year, returning again in 1964. Kim Il Sung would go on to send economic and military assistance—including pilots—to North Vietnam, which ultimately defeated South Vietnam entirely in 1975, two years after a total U.S. military withdrawal.
Relations collapsed in the following years, however, as North Korea opposed Vietnam's invasion of Cambodia and ties were further complicated as Hanoi fell out with Beijing, Pyongyang's closest ally. Vietnam also normalized its relations with South Korea in 1992, and the U.S. in 1995, while the relationship between the ruling Kim dynasty and successive Blue House and White House administrations remained marked with hostility, especially as the ruling North Korea managed to develop nuclear weapons it argued was necessary for its survival.
Since assuming power after his father's death in 2011, Kim has expressed a desire to reform his country's international image, marred by reports of widespread human rights abuses. He has especially focused on the economic factor and may be eying Vietnam's so-called "Doi Moi" style, which bears similarities to China's own market reforms that came shortly after a historic detente with the U.S.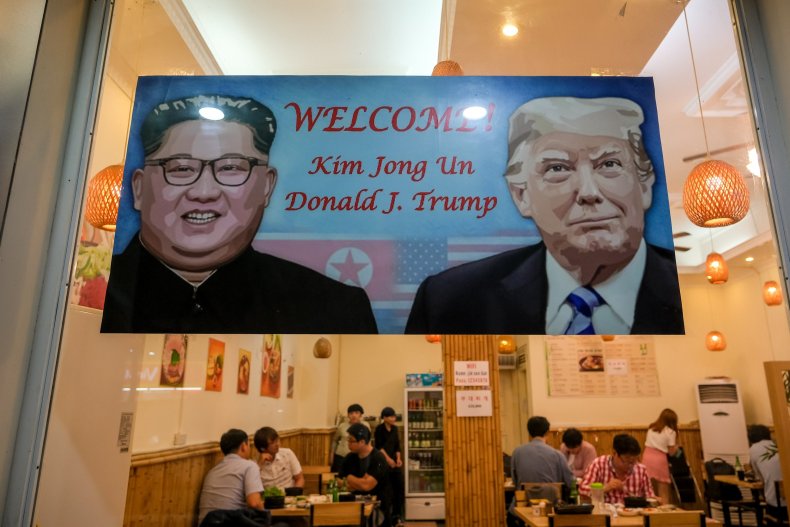 After a spike in tensions during Trump's first year in office, the Republican leader has struck something of an unlikely friendship with Kim. The two men made history by hosting the first-ever U.S.-North Korea summit in June and have scheduled a follow-up set to begin Wednesday in Hanoi.
The primary item on the agenda was likely to be the difficulty by which the two countries are navigating a fragile understanding over North Korea's agreement to abandon its nuclear weapons in exchange for an end to U.S. hostility and strict economic sanctions. Kim Jong Un has not tested a missile or nuclear weapon in more than a year and, during the time period, North Korea has destroyed certain military sites, released U.S. prisoners and carried out a joint disarming of the world's most heavily fortified border between the Koreas.
The U.S. has suspended some military exercises with South Korea deemed "provocative" by North Korea, but has not granted Pyongyang its two major wishes of a peace treaty and sanctions relief. Trump told reporters Wednesday that he'd "love to be able to" remove sanctions on North Korea, "but in order to do that, we have to do something that's meaningful on the other side."