North Korea Training Secretive Elite Hacker Unit, Says Defector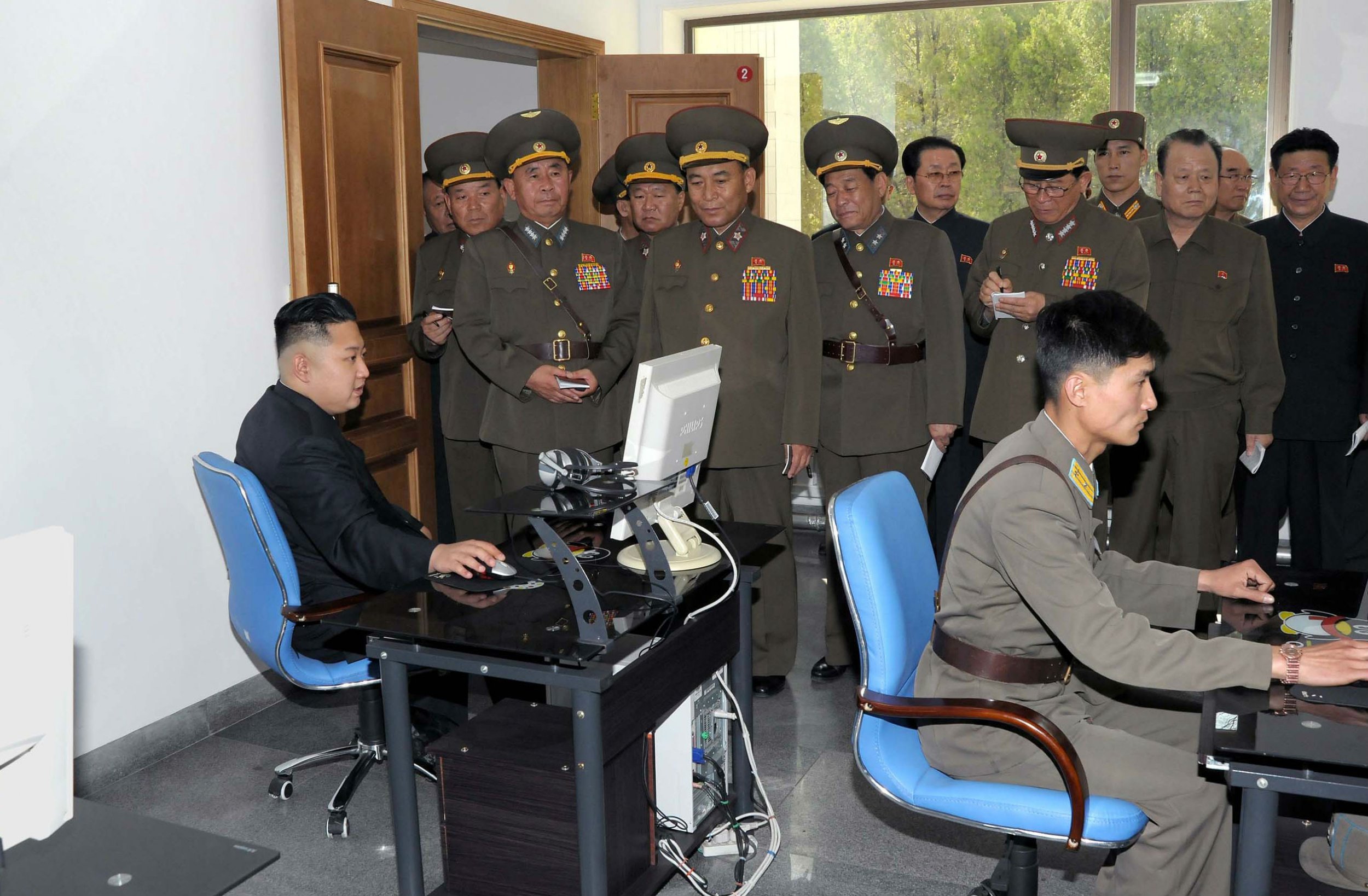 Computer hackers in North Korea are being carefully selected to work in the secretive 'Bureau 121', a cyber warfare cell, a defector has revealed. The team of about 1,800 staff are dedicated to using their hacking skills to spy and steal data from the country's perceived 'enemies'.
There about 9,495,000 active, reserve, and paramilitary personnel in the Korean People's Army (KPA), which makes up nearly 40% of the population, but the North Korean's focus on cyber warfare is a fairly recent development.
Jang Se-yul, a defector from the country has spoken out about his experiences of studying at the country's military college for computer science. He describes how students are hand-picked, before going through rigorous training for five years, and those who work in the Bureau are well-respected and well-paid.
"In North Korea it's called the 'secret war'", Jang said in a recent interview with Reuters. "They can surreptitiously knock down an enemy. They can kill someone without letting anyone know who did it."
He spoke about his friend who is currently working as a hacker in Pyongyang. "No one knows... his company runs business as usual. That's why what he does is scarier. My friend, who belongs to a rural area, could bring all of his family to Pyongyang. Incentives for North Korea's cyber experts are very strong ... they are rich people in Pyongyang."
The interview also revealed that these 'cyber warriors' are very honoured in the country. As well as their salaries which are far above the country's average, they are often gifted with good food, luxuries and even apartments.
John Griasafi, an analyst and expert on North Korean explained to Newsweek that this kind of treatment could be expected for those working in the elite Bureau. "You'd have to be pretty special and well trusted to even be allowed on email in North Korea so I have no doubt that they are treated well too."
North Korean hackers have recently been accused of being behind the huge data leak from Sony Pictures Entertainment which some are calling the worst corporate hack of all time. Although their involvement has yet to be proved many believe they are responsible.
The country responded angrily to the news that Sony are set to release The Interview, a comedy whose plot focuses on an assassination attempt on Kim Jong-un, saying in June: "If the US administration allows and defends the showing of the film, a merciless counter-measure will be taken."
However, mostly the focus of Bureau 121 is attacking South Korea where last year over 30,000 companies were hit by cyberattacks, similar to the one used against Sony. In 2013 Symantec, an American technology company discovered 'Dark Seoul', a gang of cyber attackers who had been targeting South Korean businesses, banks and new organisations for almost four years.