North Korea Trolled Trump by Reporting on Protests Against Him in South Korea Instead of Speech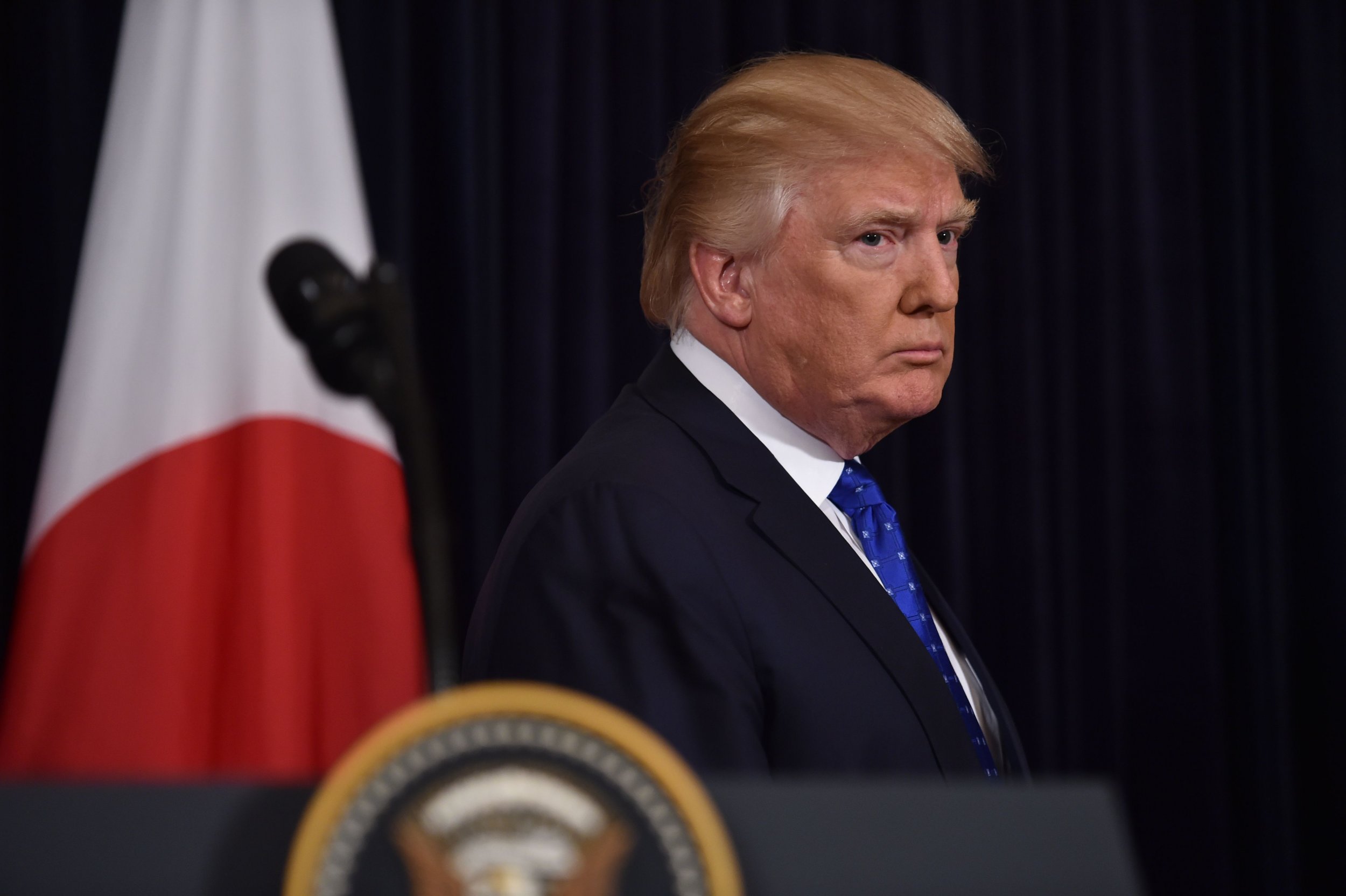 Pyongyang seems to be using President Donald Trump's big Asia trip as an opportunity to drum up anti-American sentiments.
North Korea's state media trolled Trump on Wednesday by reporting on protests against him in South Korea's capital instead of responding to his speech decrying Kim Jong Un's regime, the Seoul-based Yonhap News Agency reports.
The Rodong Sinmun, North Korea's primary newspaper, published photos and reports of South Korean activists who protested Trump over his threats of war with their reclusive northern neighbor and completely ignored the president's speech.
Trump's address, delivered in front of South Korea's National Assembly, ripped into North Korea for its well-documented violations of human rights. "North Korea is not the paradise your grandfather envisioned," Trump said, as if directly addressing Kim. "It is a hell that no person deserves."
"The weapons you are acquiring are not making you safer," Trump added. "They are putting your regime in grave danger. Every step you take down this dark path increases the peril you face." The president offered Kim a "path to a much better future" if he agreed to "total denuclearization" and to cease testing of long-range missiles.
Newsweek subscription offers >
Pyongyang did not offer a formal response, but North Korean officials did subsequently tell CNN the regime was not interested in listening to "mad dog" Trump.
"The United States is threatening us with nuclear aircraft carriers and strategic bombers. They are challenging us with the most vicious and demeaning provocations, but we will counter those threats by bolstering the power of justice in order to take out the root cause of aggression and war," the officials added.
North Korea and the U.S. have been enemies for decades, but the animosity between the two nations seems to have reached new heights in the Trump era. Pyongyang has vehemently refused to relinquish its pursuit of a nuclear weapon capable of reaching the mainland U.S., which has led Trump to issue bombastic threats toward the regime. During his first address to the United Nations, in late September, Trump threatened to "totally destroy" North Korea. Pyongyang has since claimed it will soon conduct a seventh nuclear test—over the Pacific Ocean, which could pose a risk to shipping and aircraft.
North Korea Trolled Trump by Reporting on Protests Against Him in South Korea Instead of Speech | World