North Korea State Media Joins Donald Trump in Bashing Democrats and Intelligence Chiefs Ahead of Kim Summit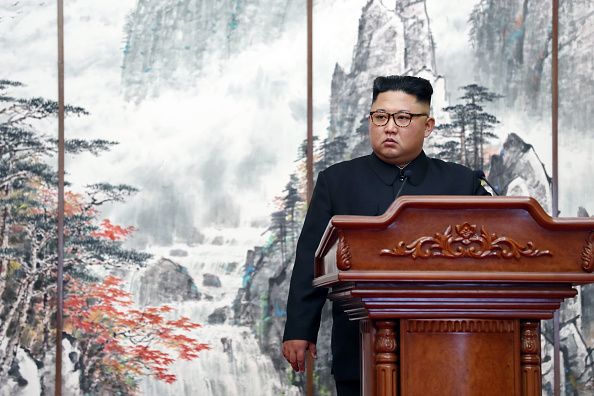 North Korea's state media joined in President Donald Trump's bashing of the Democratic Party and U.S. intelligence officials in the lead up to a second summit between Trump and Kim Jong Un.
In an article announcing Kim's departure for Vietnam, where he will meet with Trump on Wednesday and Thursday, North Korea's central news agency KCNA blamed the Democrats for trying to disrupt negotiations between Pyongyang and Washington, and blamed former President Barack Obama for harming the relationship between the two countries.
"The Democratic Party of the U.S. and other opponents to the negotiations move overtly and covertly to disrupt them as supported by skepticism backed by all sorts of groundless stories and misinformation even at such a crucial moment as now," the agency said in its article.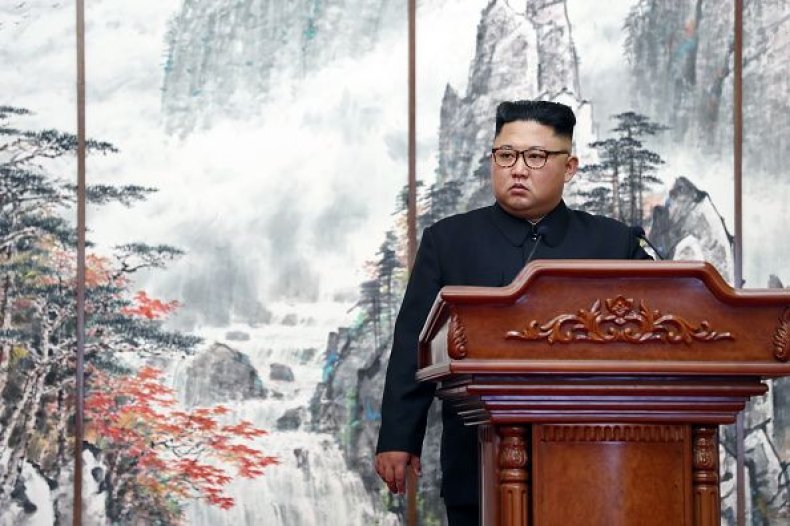 And in what appeared to be a response to the intelligence community's assessment that North Korea is unlikely to give up its nuclear weapons, KCNA said it is "absolutely as foolhardy as expecting to see a chicken turning into a phoenix to expect proper comment from the U.S. intelligence agencies as they have it as their basic mission to claim white to be black and lie to be truth."
Many analysts note that Kim Jong Un has succeeded in winning Trump's trust by flattering him. Kim has sent Trump numerous letters filled with praise, which Trump has publicly called "beautiful." Trump has also claimed that he and the North Korean leader "fell in love" following their last meeting.
The North Korean media's attempts to mimic Trump's criticism of Democratic Party leaders and the U.S. intelligence community appear to be yet another attempt to make Trump feel like Pyongyang is on his side ahead of a key summit on the denuclearization of the Korean Peninsula.
Trump has repeatedly questioned the assessments of the U.S. intelligence community, which has contradicted Trump's claims that North Korea no longer poses a threat to the U.S. Many experts note that, in the absence of any concrete agreement between Washington and Pyongyang, North Korea has continued to develop nuclear weapons technology following the first summit between Trump and Kim in Singapore. The development of its nuclear program could give North Korea more leverage in its future negotiations with Washington.
Negotiators in Vietnam are expected to push for North Korea to provide a complete inventory of its nuclear weapons and to agree to allow inspectors into the country. North Korea's leadership has so far refused to provide a list of its nuclear weapons facilities because it says the list could be used to target key development sites if a conflict were to break out.
U.S. officials estimate that North Korea has up to 60 nuclear weapons, but the exact number of weapons and sites is unknown.