U.S. Military Should 'Choke' North Korea to 'Submission,' Retired Navy Lieutenant Says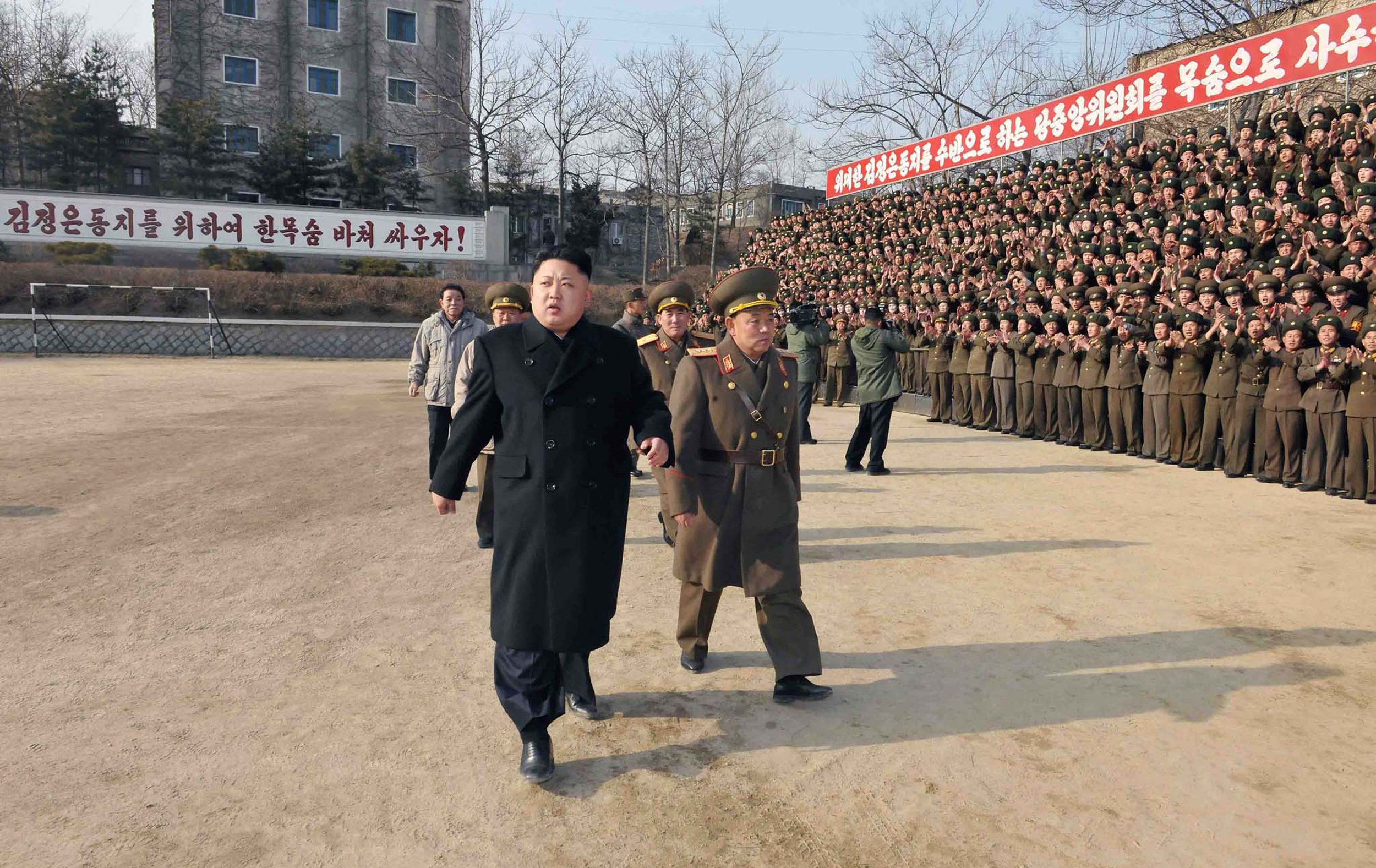 President Donald Trump should deploy a naval blockade against North Korea in order to stop its nuclear weapons program, argues retired Navy Lieutenant Commander Gregory Keely.
Keely, who served in Iraq and Afghanistan and was also a senior advisor to the House Armed Services Committee and House Foreign Relations Committee, believes that a naval blockade is the best tactic to get Kim Jon Un to abandon his drive to obtain nuclear warheads that reach the U.S.
"Like sanctions, blockades are designed to slowly choke the recalcitrant nation to submission," he writes in a recent op-ed for The Hill. "Unlike sanctions, a blockade provides the capabilities to monitor, intercept and enforce restrictions on what can go in and out of the target nation while providing a powerful psychological and diplomatic instrument."
However, Keely does not believe the U.S. should act unilaterally. Instead, regional allied powers should assist the U.S. Navy in enforcing the blockade, if Trump decides to do so.
"Key players in this effort would be Japan and Australia, with support likely from Singapore, South Korea, India, Taiwan and potentially NATO forces," he writes.
U.S. officials have recently suggested using naval blockades in East Asia, but have not gone through with the proposals.
In September, the U.S. considered instituting a naval blockade as part of a larger package of actions against North Korea.
As reported by the Guardian, the actions were outlined in a United Nations resolution that would have authorized "naval vessels of any UN member state to inspect North Korean ships suspected of carrying banned cargo and to use 'all necessary measures to carry out such inspections.'"
And in January, Secretary of State Rex Tillerson suggested launching a naval blockade of newly constructed Chinese military installations in the South China Sea.
Both proposed blockades were ultimately scrapped, in part due to China's veto power on the UN Security Council.
For Keely, naval blockades are a proven tactic that has worked in the past. He cites the partial blockade of Cuba in 1962, which nearly sparked a nuclear war between the U.S. and the Soviet Union, as a positive example of what a blockade can accomplish.
Furthermore, Keely believes Trump must scare Kim Jong Un into giving up his nuclear ambitions with military might.
"If Kim actually fears for his life, believes his hold on power and his lifestyle are in peril, he could be forced to pivot away from nuclear weaponization," he posits.
Otherwise, Keely argues, the North Korean regime poses an existential threat to the U.S. and its allies in the region.
"A nuclear-armed North Korea is simply not an acceptable option," Keely writes. "Short of direct military a multi-national naval blockade of North Korea is not only palatable; it may be the only alternative."