Is Trump 'Crazy' or Just Pretending? North Korea Wants to Know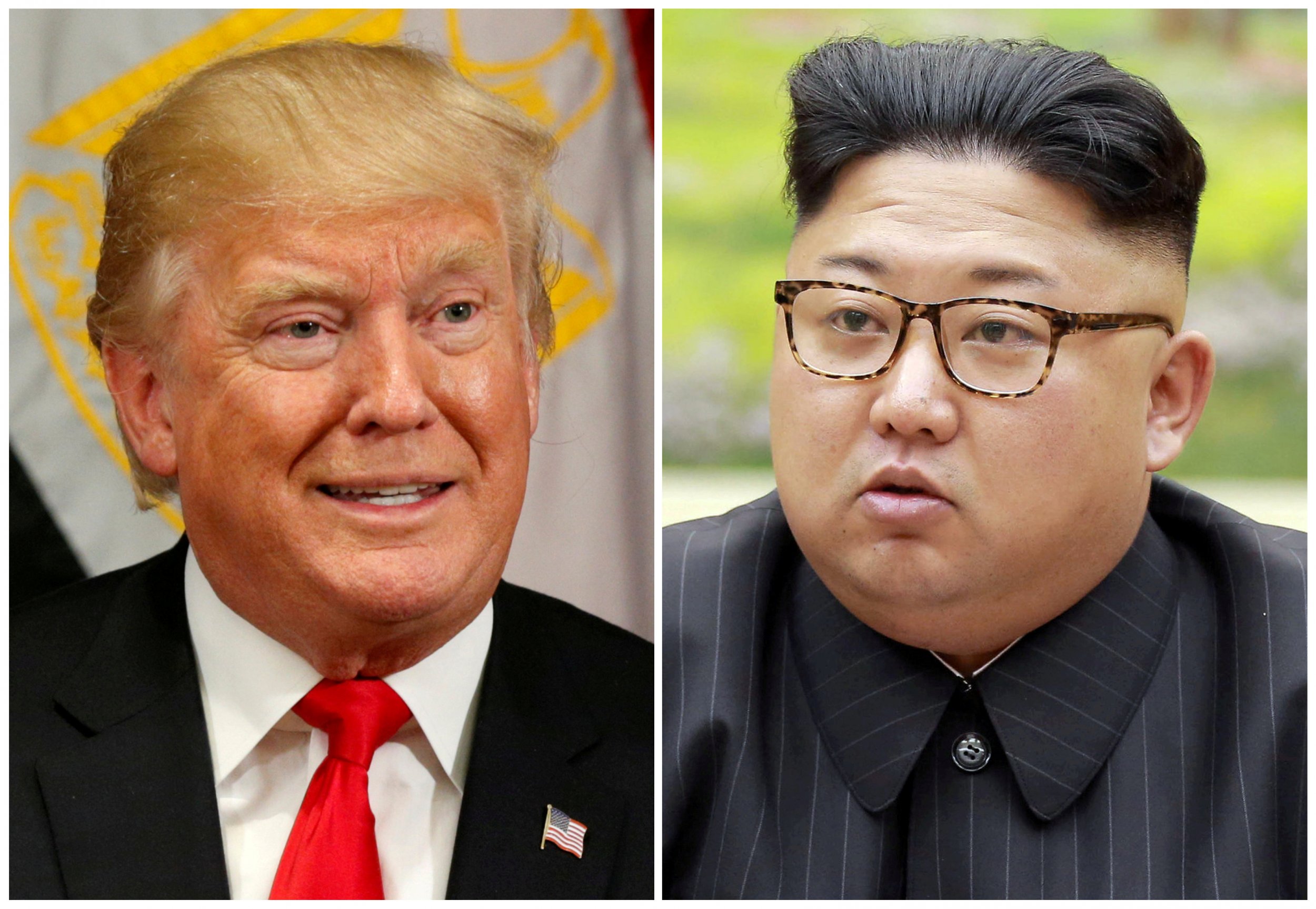 North Koreans are desperate to know if America's increasingly "volatile" president, Donald Trump, is "nuts" or just pretending to be "crazy" as he faces off with Kim Jong Un, an American negotiator with the regime said.
Trump's Twitter attacks against the North Korean leader—such as recently calling Kim "short and fat"—likely caused leaders to shut down options for nuclear de-escalation, according to Suzanne DiMaggio, who has spent close to 20 years as a negotiator with North Korea and is now a senior fellow at the nonpartisan think tank New America. DiMaggio said that over four secret discussions with top North Korean officials over the past year, it has become clear to her that they want information on Trump's "end game" and whether "he is crazy" or feigning insanity.
North Korean officials "question his erratic behavior, and also his mounting problems here at home, with the investigation being conducted by Robert Mueller," DiMaggio told The Global Politico. "They are asking, 'Why should we begin negotiations with the Trump administration when Donald Trump may not be president much longer?'"
Trump's difficulty in negotiating with North Korea is compounded by the regime's sophisticated development of nuclear weapons, which economic sanctions have failed to curb. North Korea reportedly has conducted several tests with nuclear bombs in 2017 and claims it can now successfully fire long-range missiles that could reach the mainland U.S., something that has long eluded the dictatorship's military program.
Rather than focusing on de-escalating the country's nuclear development, Trump has so far dropped threats of "fire and fury" against North Korea and said he is ready to "totally destroy" the country if provoked. North Korea responded by calling him a "lunatic old man" looking to start a nuclear war. The rising tensions between North Korea and the United States are a product of "Trumpian fury," DiMaggio said, in which Trump reduces diplomatic conversations to "name-calling, mutual recriminations and military escalation."
On a 11-day diplomatic trip through Asia this month, Trump alternated between hinting at nuclear negotiations and tweeting sarcastic outrage about Kim, calling him "old." Trump also asked the leaders of North Korea's neighboring nations to keep ramping up pressure on the isolated nation to tone down its nuclear armament.
Trump tweeted Saturday, "Why would Kim Jong-un insult me by calling me 'old,' when I would NEVER call him 'short and fat?' Oh well, I try so hard to be his friend - and maybe someday that will happen!"
DiMaggio said North Korea doubts negotiations with the Trump administration are worthwhile since Trump publicly undercuts Secretary of State Rex Tillerson and faces investigations from his own government. She said Trump has broken America's golden rule of negotiating with Kim: "Whatever you do, don't personally insult this man."
The Washington Post reported in September that North Korean officials had been trying to set up meetings with Republican-tied analysts in Washington in order to get a better understanding of Trump and his mixed messages.