North Korea Says It Tested Its Most Powerful Nuclear Bomb Yet Because of the U.S.' 'Belligerent Policy'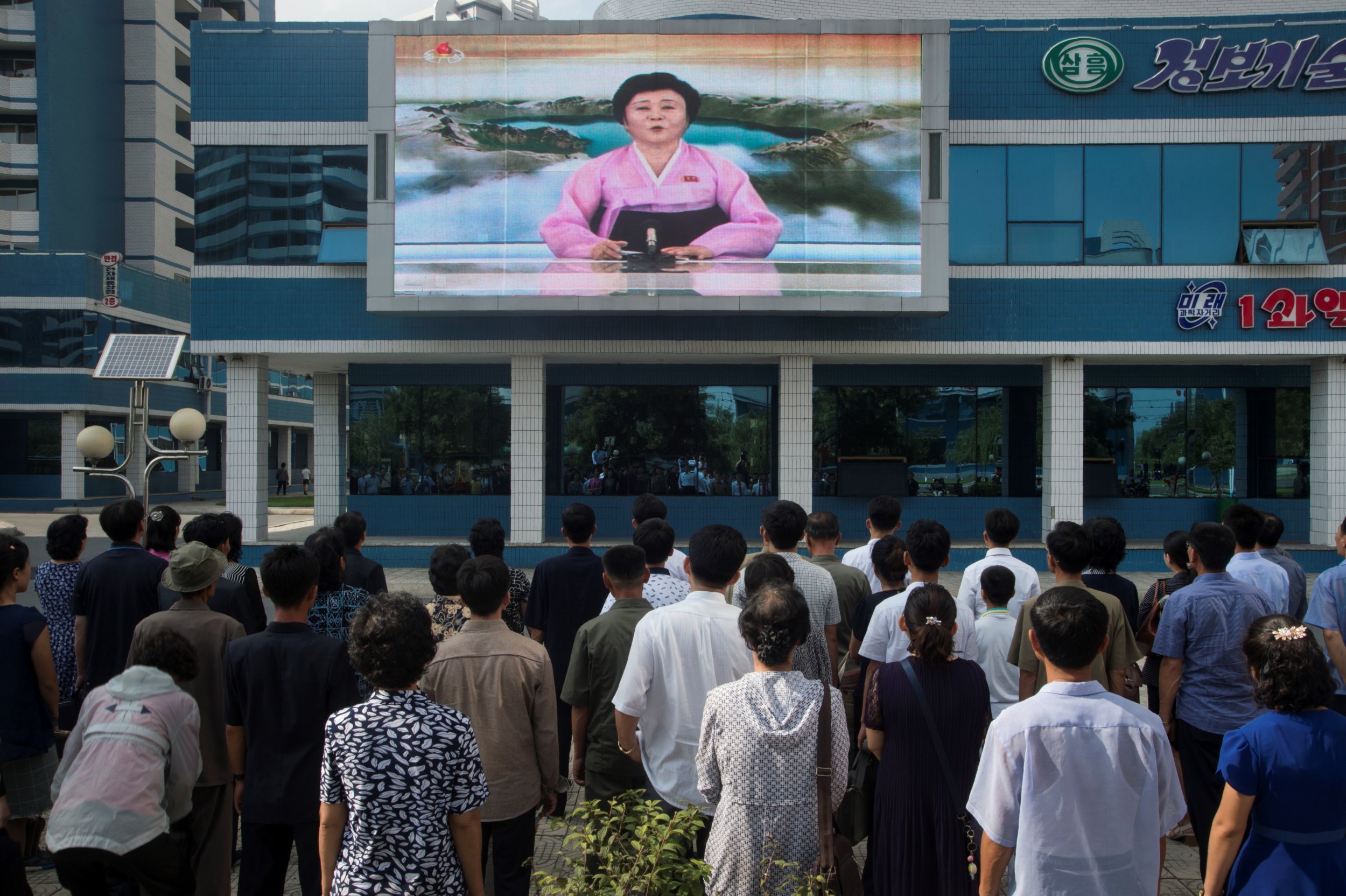 A leading North Korean lawmaker has said it was U.S. antics that compelled Pyongyang to develop and successfully test what was by far its most powerful nuclear weapon yet.
Speaking at the 137th Assembly of the Inter-Parliamentary Union in St. Petersburg, Russia, Deputy Chairman of North Korea's parliament An Tong Chun argued Monday that U.S. military pressure was the primary inspiration for his country's decision to pursue its nuclear and ballistic weapons program, despite heavy international sanctions. An said specifically that North Korea had the U.S. in mind when it tested its first hydrogen bomb last month.
Related: Even Russia Is Slamming North Korea, Despite Blaming U.S. for Missile Launch
"It was the United States who prompted the DPRK to create a hydrogen bomb and ballistic missiles," An told the 173-nation body, referring to his country's official diplomatic title (the Democratic People's Republic of Korea), according to the state-run Tass Russian News Agency.
"We are determined to build up our nuclear forces until peace in struggle with the United States is secured," An continued. "North Korea will never discuss its right to nuclear weapons as long as the United States keeps its nuclear threat and belligerent policy towards North Korea."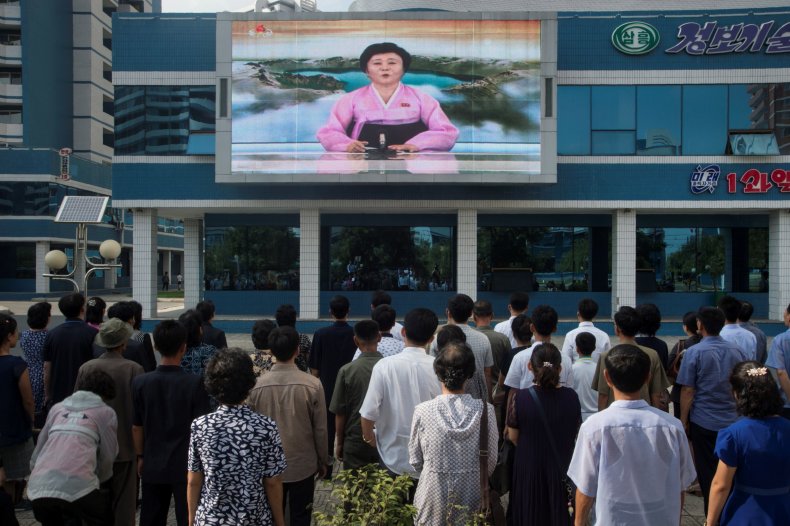 Despite months of intense pressure from President Donald Trump, North Korean leader Kim Jong Un held the country's sixth nuclear weapons test on September 3, drawing immediate condemnation from the U.N. Security Council. The test produced an explosion equivalent to up to 250 kilotons of TNT, making it not only 10 times more powerful than the previous test, in September 2016, but by far more powerful than all five prior tests combined.
In addition to successfully testing a hydrogen bomb, Kim made headlines in July for overseeing the launches of North Korea's first two intercontinental ballistic missiles (ICBM). North Korea claims it has a right to create, test and possess nuclear and ballistic weapons as a deterrent against an invasion from hostile powers such as the U.S., but the U.S. and a number of other countries, including North Korea's closest traditional ally, China, have objected to Kim's actions.
Russia, too, has protested Kim's moves, with President Vladimir Putin signing a decree Monday affirming Moscow's commitment to a November 2016 U.N. Security Council resolution that implements harsh sanctions against North Korea and individuals believed to be linked to its nuclear weapons program, Tass reported.
While China and Russia have backed the U.S. in terms of sanctions, they are also both deeply critical of U.S. foreign policy in the Asia-Pacific and have joined a number of countries in appealing to Trump to de-escalate the increasingly tense nuclear standoff between him and his North Korean counterpart.
Since 1945, more than 2,000 nuclear explosive tests have been carried out around the world. The vast majority have been conducted by the U.S. and Russia.

Nuclear Explosion Database/Preparatory Commission for the Comprehensive Nuclear Test Ban Treaty Organization/Reuters
The Inter-Parliamentary Union was founded in 1889 by French economist Frederic Passy, winner of the first-ever Nobel Peace Prize in 1901, and U.K. politician William Randal Cremer, who himself won the prestigious award in 1903.
The multinational body, which has the stated goal of "promoting democracy, equality, human rights, development and peace," includes membership from many regional and international organizations, as well as nearly every sovereign nation on Earth, with the exceptions of the U.S., Antigua and Barbuda, the Bahamas, Belize, Brunei, Eritrea, Jamaica, Kiribati, Liberia, the Marshall Islands, Nauru, St. Kitts and Nevis, St. Lucia, St. Vincent and the Grenadines, the Solomon Islands, Turkmenistan, Uzbekistan and Vanuatu.
The U.S. was a member for more than a century before Congress refused to contribute the annual $1 million fee in 1998 and officially withdrew in 1999. In January of this year, Democratic Representative Barbara Lee of California introduced a bill to readmit the U.S. into the global parliamentary group.