North Korea Says U.S. Future Is in Kim Jong Un's Hands, Warns Against Nuclear Arms Race in Asia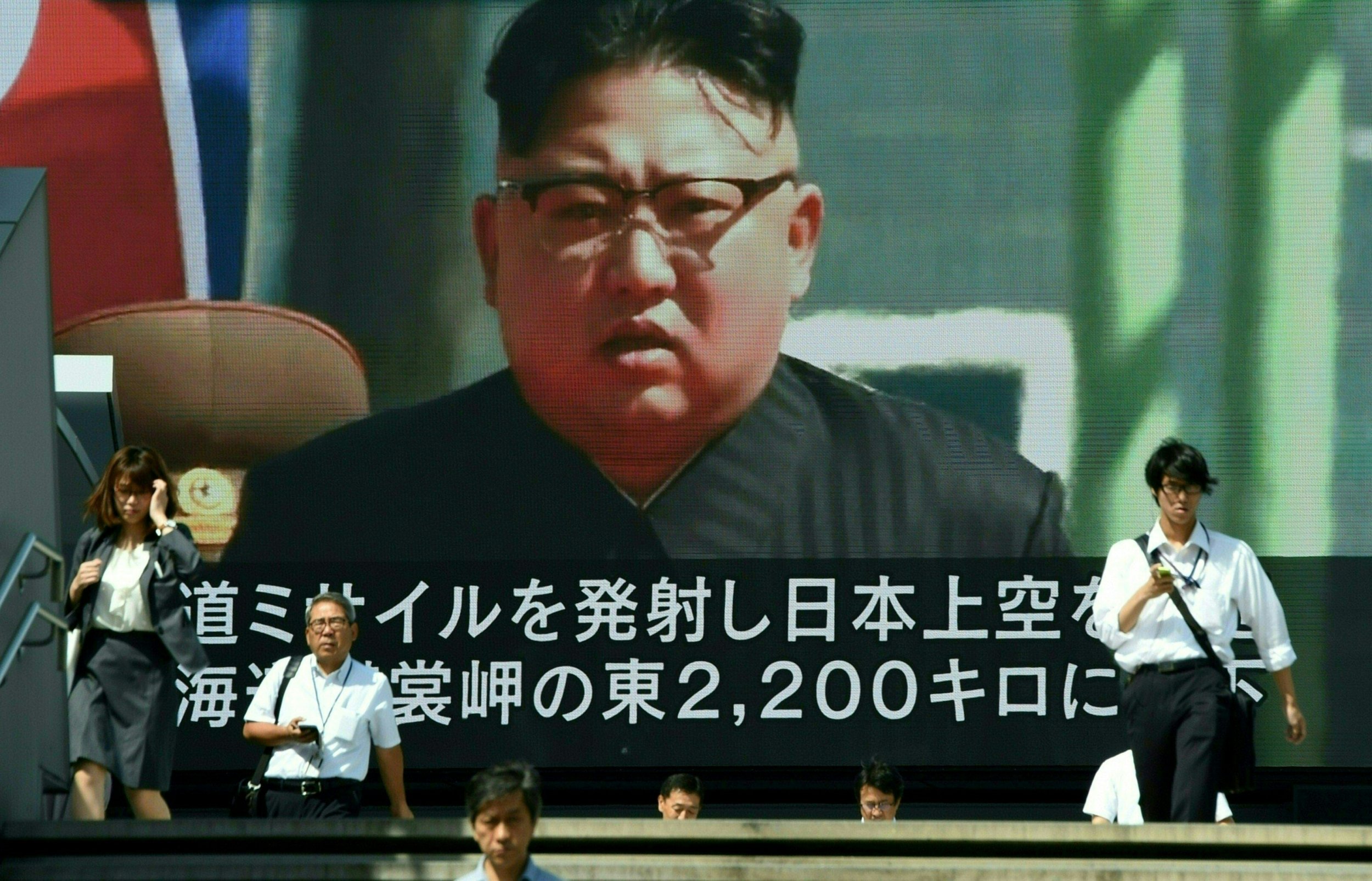 North Korea has struck again in its nuclear-fueled war of words with the U.S., this time warning Washington that its latest military developments give supreme leader Kim Jong Un unprecedented clout amid the current crisis.
North Korea's state-run media ran a series of articles on Friday threatening to meet any further U.S. military expansion in the region with an opposing show of force. After North Korea successfully tested its first two intercontinental ballistic missiles (ICBMs), in July and conducted its first hydrogen bomb test earlier this month, it launched a second intermediate-range ballistic missile (IRBM), over Japan on Friday. As President Donald Trump and allies continue to demand the total denuclearization of North Korea, Pyongyang struck back against talk of bringing back U.S. tactical nukes to the Korean Peninsula.
Related: North Korea launches missile as Defense Secretary James Mattis inspects U.S. nuclear arsenal
"The attempt of the U.S. to deploy tactical nuclear weapons into south Korea and develop up-to-date miniaturized nuclear bombs is targeted at its strategic rivals in the region as well as the DPRK, and it will increase the tension in the Korean Peninsula and the region and instigate intense arms race," the North Korean Ministry of Foreign Affairs' Institute of American Studies said in a statement, referring to the country by its official title: the Democratic People's Republic of Korea.
"The nuclear threat of the U.S. which is growing more vicious propels the DPRK to continuous development of all means of counterattack including tactical nuclear weapons to the highest level at a maximum speed and to faster deployment of these means ready for battle," it added, according to the official Korean Central News Agency (KCNA).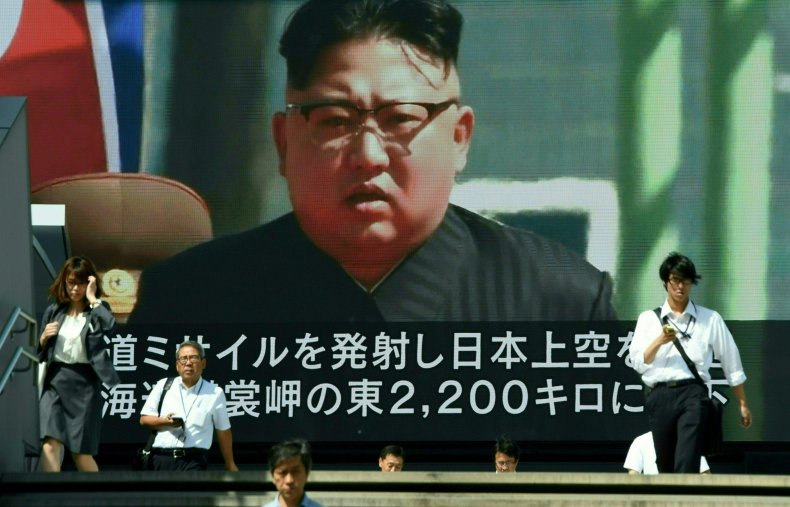 The U.S. once maintained an arsenal of about 100 tactical nuclear weapons in South Korea. In 1991, President George H.W. Bush withdrew all nuclear assets stationed abroad, according to The Washington Post. This could change, however, as mounting tensions in the region reportedly compelled the South Korean defense minister to appeal to his U.S. counterpart for a redeployment of such weapons.
South Korea President Moon Jae-in rejected this notion, however, seemingly agreeing with his northern rival that such a move could "lead to a nuclear arms race in northeast Asia," CNN reported.
North Korea has been extremely critical of the U.S.'s close relationship with South Korea, with which the North has technically been at war since the 1950s. In a commentary published Friday by government newspaper Rodong Sinmun, North Korea dismissed the U.S.'s efforts to lead the international community in punishing Kim Jong Un's government with economic sanctions, and claimed it is now invulnerable to U.S. tactics because of its weapons capable of delivering a devastating nuclear strike to major U.S. cities.
"The U.S. might have complex mental state due to its consecutive setbacks in the confrontation with the DPRK, but it has to draw a lesson and make a correct judgment," the commentary read, according to KCNA.
"Whatever means and methods the U.S. may employ, they will never work on the DPRK," it added. "The U.S. fate is in the hands of the DPRK."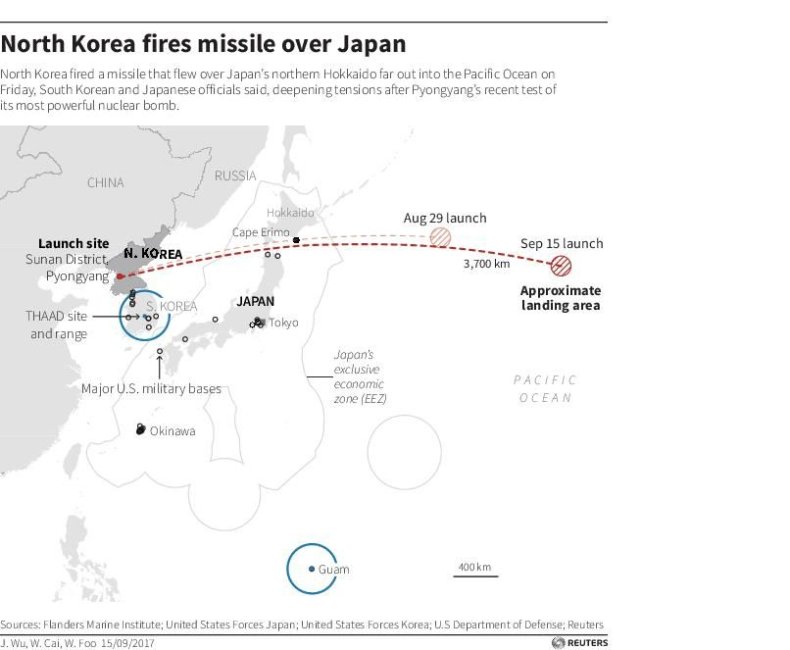 Like his predecessors, Trump does not recognize North Korea's claim that it has the right to possess nuclear weapons, which Kim and his government argue are necessary to prevent a U.S. invasion. China and Russia have also called on North Korea to abandon its nuclear testing, but have been more vocally critical of what they perceive to be an invasive U.S. foreign policy in the region.
Following Friday's North Korean missile launch, Defense Secretary James Mattis said he "immediately" went to the U.S. Strategic Command's operations center in Omaha, Nebraska, where he was visiting at the time. The site oversees the U.S.'s nuclear forces.
"Steady as she goes," Mattis reportedly said about the launch.
"In a deterrent, you can leave no doubt at all," he earlier told reporters, on Wednesday, "Don't try it. It won't work. You can't take us out."