North Korea Preparing for U.S. Cruise Missile Strikes After Tomahawk Attack on Syria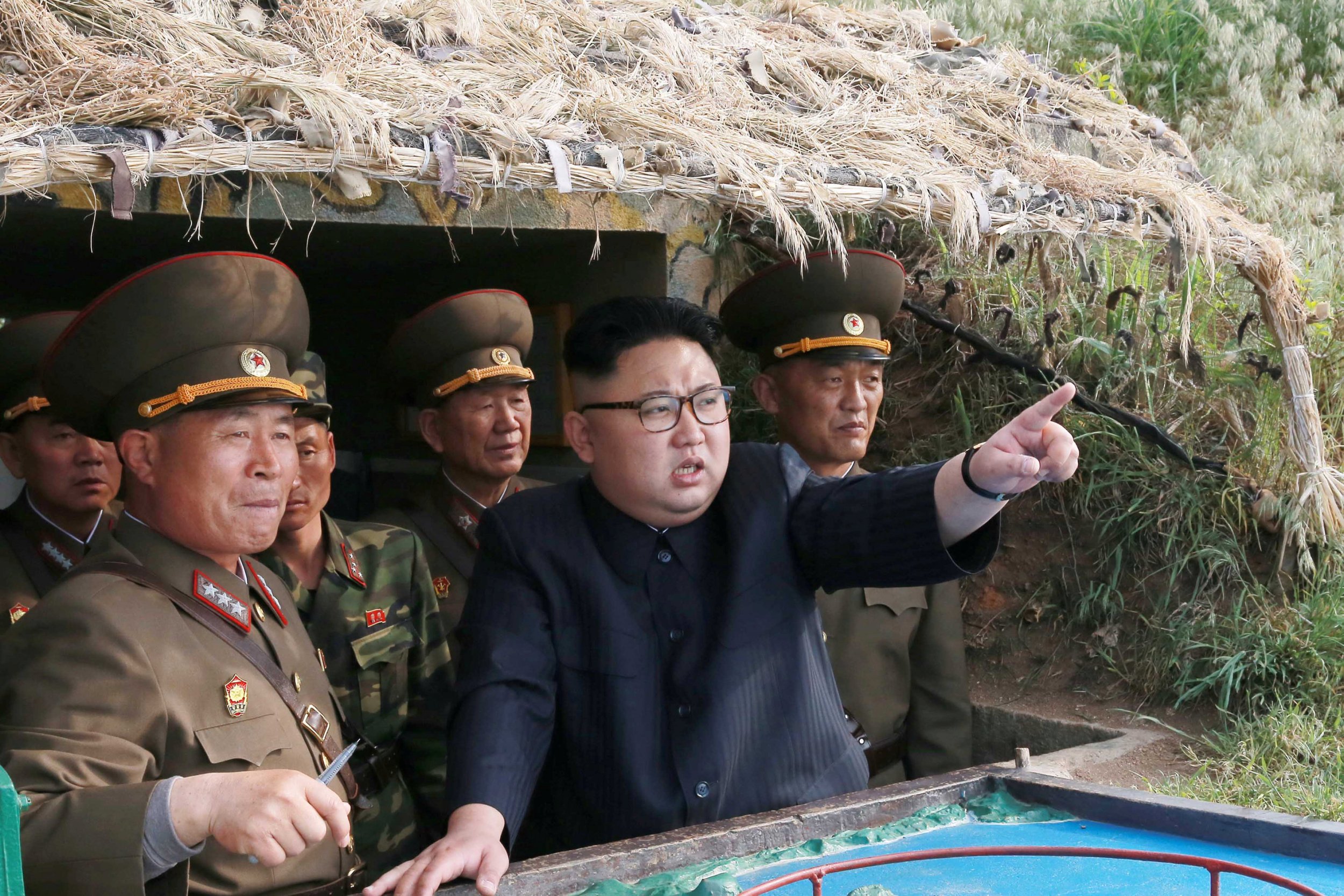 North Korea's army is preparing for possible cruise missile strikes following the United States' attack on Syria last month.
Related: North Korea War a 'High Possibility,' South Korea's New President Says
Since that attack, and amid rising tension with the U.S., North Korea has been rebuilding walls to protect gallery positions from air raids, according to U.S. government broadcaster Radio Free Asia.
"North Korea seems to be very aware of the U.S. attack on Syria, it quoted Jiro Ishimaru, editor for North Korean magazine Rimjingang as saying, according to South Korea's Yonhap News Agency. He added that North Korea was making "preparations against cruise missiles."
The U.S. military launched 59 Tomahawk missiles at a Syria-government airfield in what President Donald Trump stated was retaliation for a chemical weapon attack it claimed was carried out by the regime of Bashar al-Assad.
Specifically, North Korea's military is said to be replacing gallery strongholds made of stone, due to their propensity to break into pieces when struck by missiles, resulting in additional casualties. Instead, they will be rebuilt with gunnysacks—burlap sacks filled with earth or sand.
North Korea and the U.S. have been locked in an escalating war of words in recent months. The North has blamed the U.S. for pushing the Korean Peninsula close to war with its provocative words and actions, including the deployment of the Terminal High Altitude Area Defense (THAAD) in South Korea. The U.S., meanwhile, has condemned North Korea's continued nuclear and missile testing.
This weekend, North Korea conducted its latest missile test, which experts called its most successful to date and which North Korean media claimed could carry a large nuclear warhead. Leader Kim Jong Un said it put the U.S. mainland within "sighting range." It has also pledged to carry out a sixth nuclear test, in defiance of U.S. warnings and United Nations resolutions.
It was reported Thursday that some of the more than 28,000 U.S. troops stationed in South Korea recently conducted a military drill aimed at taking out North Korea's weapons of mass destruction. It was the first ship-to-shore exercise using a South Korean naval vessel, according to Yonhap News Agency.
Trump said last month that a "major, major conflict" with North Korea was possible. The verdict was echoed Wednesday by South Korea's new president Moon Jae In, who warned that "there is a high possibility of a military conflict" on the border between the two countries. The neighbors remain technically at war following an armistice signed to end the 1950-1953 conflict.