Can U.S. Stop a North Korea Missile Attack? THAAD Test Successful in Alaska, Hawaii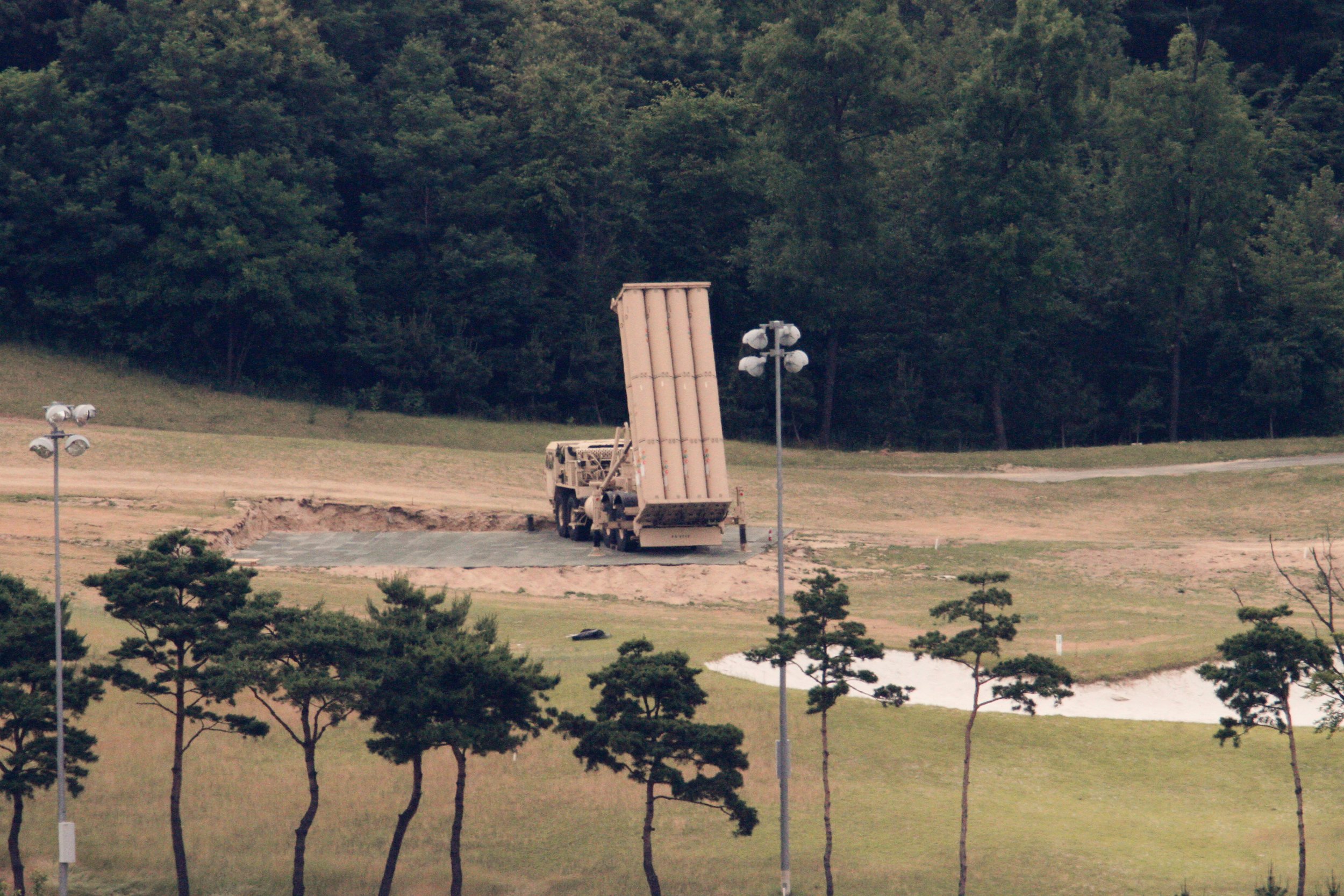 Amid heightened tensions with North Korea, the United States announced Tuesday it had successfully tested its advanced missile defense system by firing a target from Hawaii and intercepting it near Alaska, Reuters reported.
Placed in Kodiak, Alaska, the Terminal High Altitude Area Defense (THAAD) thwarted a ballistic missile target fired north of Hawaii, according to the U.S. Missile Defense Agency (MDA).
"The successful demonstration of THAAD against an IRBM-range missile threat bolsters the country's defensive capability against developing missile threats in North Korea and other countries around the globe and contributes to the broader strategic deterrence architecture," MDA said in the statement.
U.S. officials also told Reuters that the test was the first use of THAAD to defend against an intermediate-range ballistic missile (IRBM).
The test had been in the works for months, but it showed THAAD was capable of standing up to an IRBM one week after North Korea claimed it had successfully fired off an intercontinental ballistic missile, or ICBM, which some experts believed could be capable of reaching Alaska, according to The Washington Post.
The latest North Korean test under increasingly aggressive leader Kim Jong Un soared 1,700 vertical miles before landing in the Sea of Japan. This led experts to state it could achieve a trajectory that would put Alaska in its sites.
Since Kim assumed power after the death of his father, North Korea has steadily amped up its nuclear and missile defense programs, with tests of both taking place at greater frequency. A U.S. Department of Defense official told CNN, however, that the THAAD test was not conducted in response to North Korea.
THAAD has five parts that are designed to work in sequence to vanquish incoming missiles, according to CNN. A radar first detects a threat and identifies it, and then an interceptor missile is fired off from a truck-mounted launcher. The interceptor then uses kinetic energy—defined as motion generated from a moving body—to destroy the incoming missile.
While the U.S. has shown it can fend off at least one IRBM, experts have said that should a major conflict ensue between the U.S. and North Korea, South Korea would be the first to incur mass casualties.
In an effort to aid one of its key allies in the region, the U.S. deployed THAAD systems to the South in late April and made them operational a week later, The New York Times reported. The deployment led to some protests by South Koreans, amid fears it would only escalate the situation.
Also, the move was criticized by China, as well as the North, with the latter claiming it has routinely pushed for calm and consistent negotiations so as to avoid a major conflict.