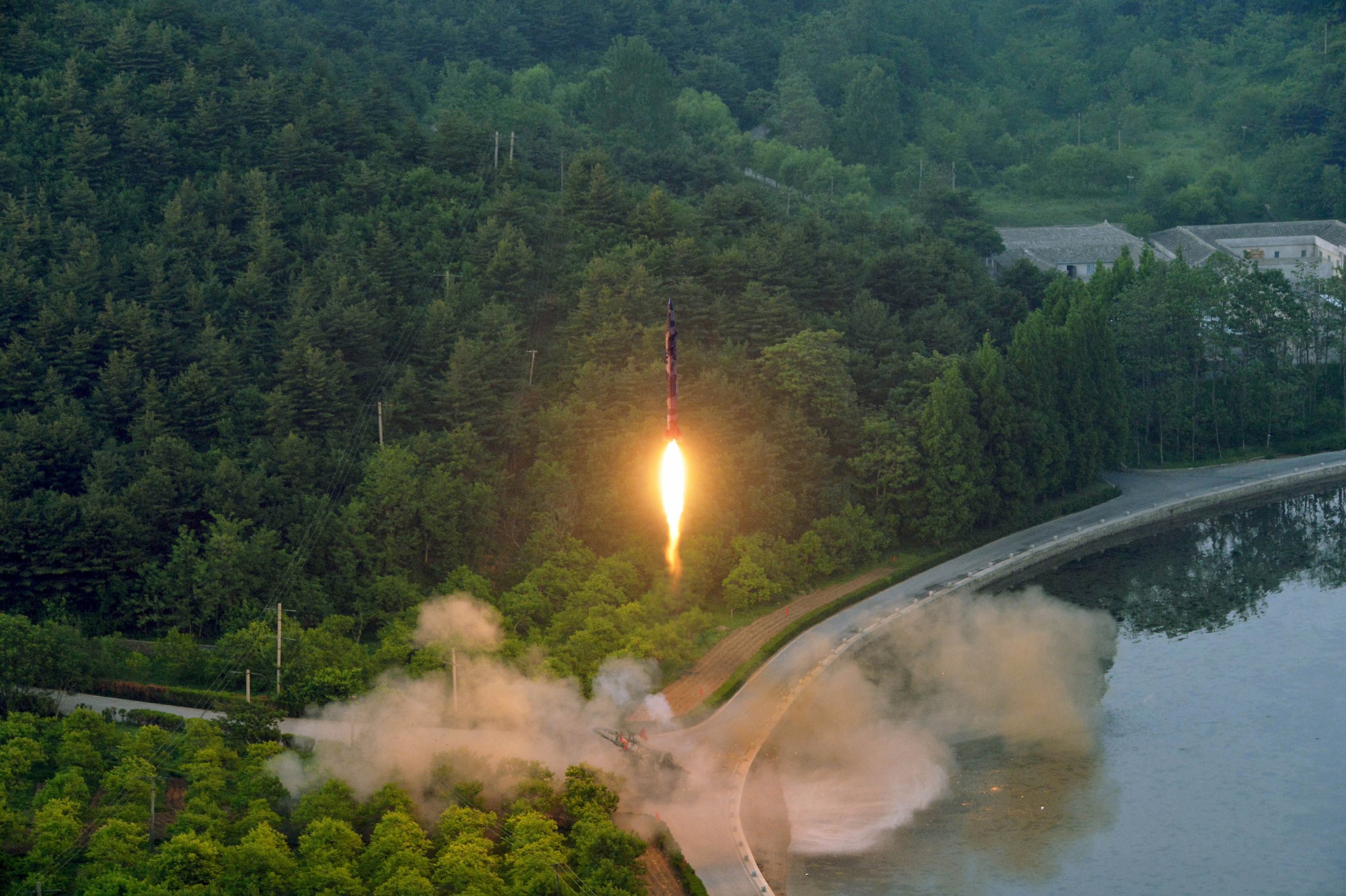 North Korea told the U.S. Thursday to withdraw its military assets from the region, warning via state-run media that a military showdown would end in nuclear destruction.
North Korea's official Korean Central News Agency released an article titled "U.S. Urged Not to Adventure Military Actions," in which an official tasked with inter-Korean relations criticized the U.S.'s military moves in the region. Japan, an ally of Washington and rival of Pyongyang, began major naval and air force exercises Thursday with the U.S.'s Carl Vinson and Ronald Reagon aircraft carriers, Reuters reported. The U.S. warships were dispatched to the region in response to suggestions that North Korea would conduct a sixth nuclear weapons test, something President Donald Trump has vowed to prevent. In a statement Thursday, a spokesperson for North Korea's Korea Asia-Pacific Peace Committee said the U.S. military moves proved it was to blame for heightened regional tensions.
Related: What war with North Korea looked like in the 1950s and why it matters now
"This evidently proves again that the U.S. intention to bring down the DPRK by force, hold a military edge in the Asia-Pacific region and, furthermore, realize its dream of world domination will never change and that the chief culprit rendering the situation of the Korean peninsula and the region extremely tense is none other than the U.S.," the statement said, using an acronym for the nation's official name: the Democratic People's Republic of Korea.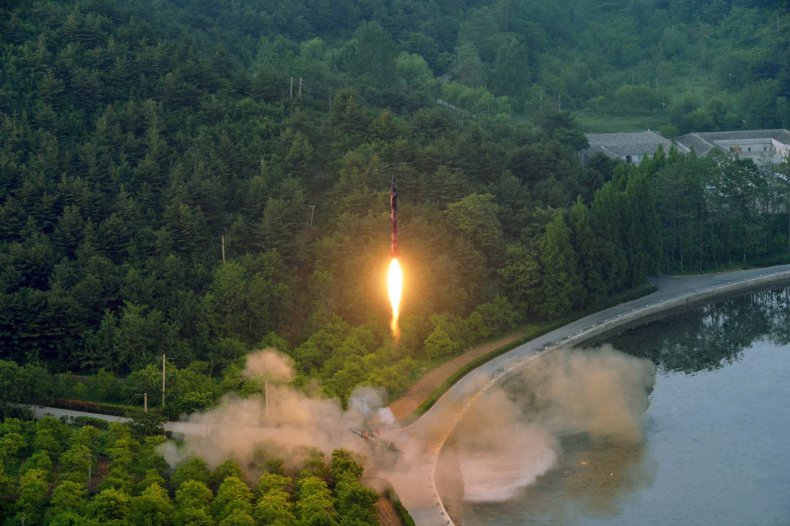 North Korea argues its pursuit of nuclear weapons technology is for deterrence purposes. The nation is believed to possess up to 20 nuclear warheads as well as an extensive ballistic missile arsenal. Analysts do not believe North Korea will be able to produce a viable nuclear-capable intercontinental missile until at least 2020, but the militarized, authoritarian state is thought to be capable of launching nuclear attacks against neighboring nations, including South Korea and Japan, both of which host U.S. military installations and personnel.
The Trump administration announced Thursday additional economic sanctions targeting companies that allegedly play a role in North Korea's development of nuclear weapons, according to the Los Angeles Times. The White House's latest efforts to prevent North Korea from carrying out another nuclear weapons test through sanctions come as Trump seeks help from China, a traditional rival and North Korea's greatest ally, to rein in the North's nuclear ambitions. The presence of U.S. warships and ongoing military drills, however, could appear as a reminder of Trump's willingness to use military force quickly and unexpectedly, as he did in Syria in April.
These actions have left North Korea and its young leader, Kim Jong Un, deeply suspicious of any U.S. attempts to establish a dialogue. Since Trump dispatched the naval aircraft carrier strike group in April, North Korea's government-controlled media has been awash with criticism of U.S. foreign policy and reports of alleged U.S.-backed plots against Kim and his administration. The articles frequently cite North Korea's weapons of mass destruction as being existentially necessary to the country's survival, and assert the nation's right to possess and develop them in the face of U.S. threats of intervention. In Thursday's piece, the Korean Central News Agency called on Washington to reverse its course of action or face nuclear assault.
"The U.S. had better make a wise option though belatedly, before it may face further disgrace, clearly understanding that time, justice and final victory all belong to the DPRK holding firm the most powerful nuclear weapon," the article warned.