North Korea Dismisses U.S. Warning That 'Strategic Patience Is Over'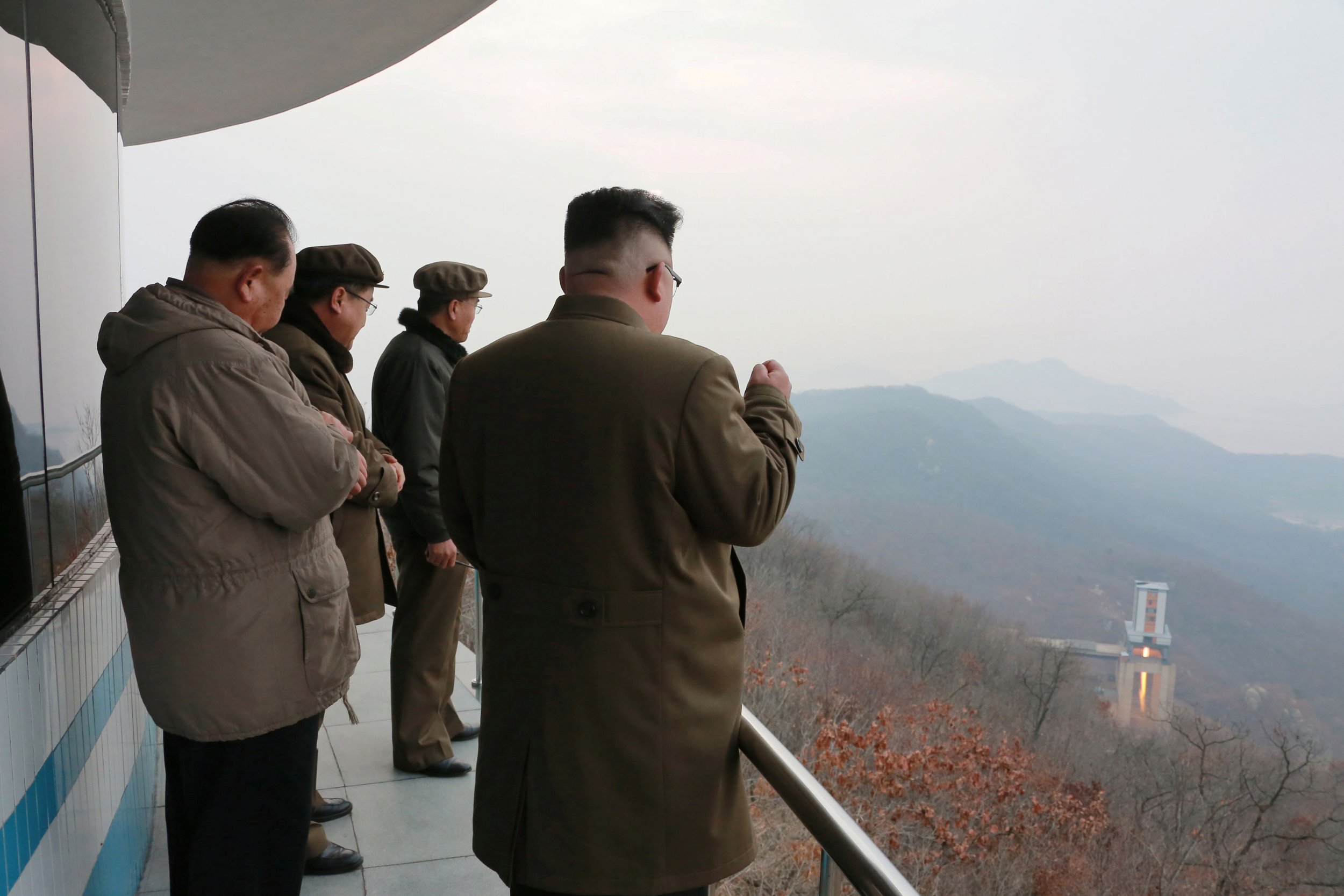 North Korea has vowed to continue its nuclear program after U.S. Secretary of State Rex Tillerson warned that "strategic patience is over."
Tillerson said in a meeting in South Korea on Friday that "all options were on the table" and that a "comprehensive set of capabilities" was being created to deal with the country.
A North Korean spokesperson said the North would push forward with its nuclear plans. "The nuclear force of [North Korea] is the treasured sword of justice and the most reliable war deterence to defend the socialist motherland and the life of its people," the Korean Central News Agency reported.
The spokesperson said: "North Korea is a nuclear-capable nation that has the will and capability to fully respond to any war the U.S. would like to ignite.
"If the businessmen-turned U.S. authorities thought that they would frighten [North Korea], they would soon know that their method would not work," the spokesperson added, according to Al Jazeera.
On a recent trip to Japan, South Korea, and China, Tillerson laid out a tougher strategy for dealing with the North.
"Let me be very clear: The policy of strategic patience has ended. We are exploring a new range of diplomatic, security and economic measures. All options are on the table," he said after visiting the demilitarized zone (DMZ) between North and South Korea.
In Japan the day before, Tillerson described the last 20 years of U.S. policy regarding North Korea as a failure, and vowed a policy review under President Donald Trump.
Trump told Japanese prime minister Shinzo Abe that he was "with Japan 100 percent" after North Korea fired four ballistic missiles into the sea off Japan's northwest coast, angering South Korea and Japan, just days after it promised retaliation for a U.S.-South Korea military drill close to its border.
On Saturday, North Korea tested new high-thrust rocket engines, described by leader Kim Jong Un as "revolutionary," according to Al Jazeera, while experts reported that North Korea's nuclear development program is accelerating.