North Korea To U.S.: War Is No Game, We Will End 'American Empire'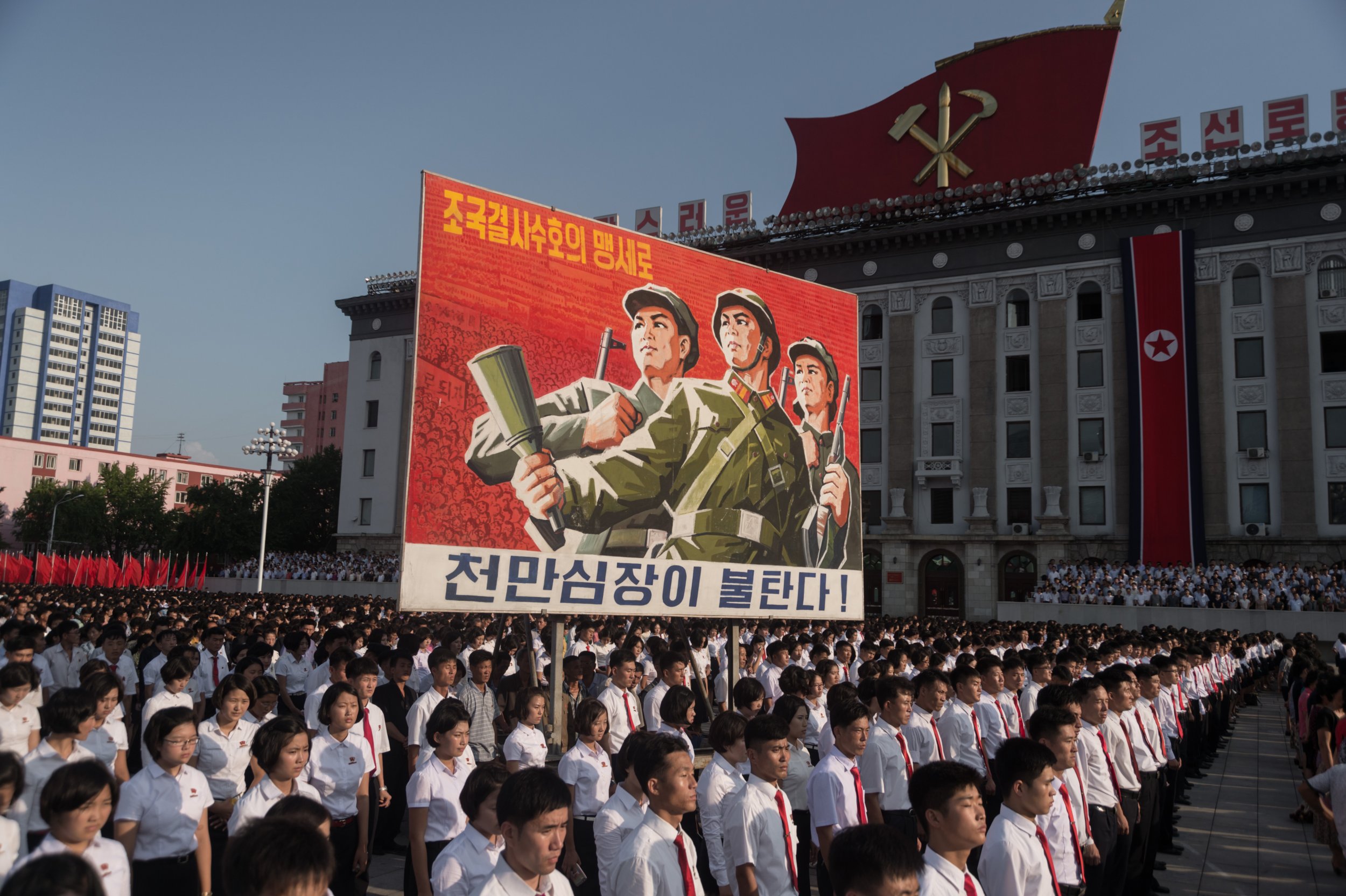 Amid an exchange of threats between North Korea and President Donald Trump, the former's military leadership said it believes the U.S. is devising a plan to overthrow North Korean leader Kim Jong Un and warned Trump that if it's a war he wants, then it's a war he'll get.
The general staff of the Korean People's Army (KPA) denounced the recent U.S.-backed U.N. economic sanctions over the country's expanding nuclear and ballistic weapons program. In a statement carried by the official Korean Central News Agency, an armed forces spokesperson accused the U.S. of being "engrossed in war hysteria without discretion" and Trump specifically of talking up a potential military conflict between the two nuclear-armed nations.
Evoking Mount Paektu, an active volcano considered to be the spiritual home of the Koreas, the official vowed any U.S. military action would be met with overwhelming force.
Related: A North Korea attack would take out Los Angeles, Chicago or New York and be the deadliest in U.S. history
"Under the prevailing grave situation, the General Staff of the KPA clarifies at home and abroad its resolute stand as follows to mercilessly smash all sorts of military provocation being planned by the U.S. imperialist warmongers, with the inexhaustible military might of the powerful revolutionary Paektusan [Mount Paektu] army which has so far been built," the statement read.
"War is by no means a game," it later added.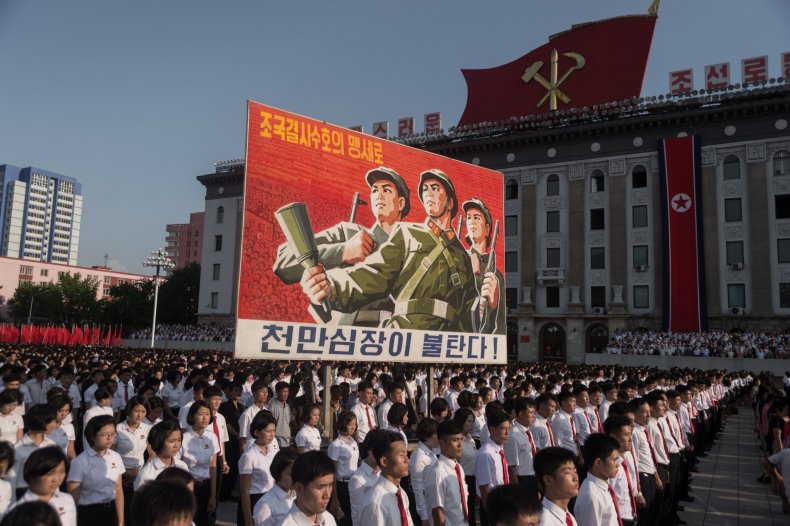 North Korea has repeatedly claimed to have exposed what it calls U.S. and South Korean "beheading" operations aimed at overthrowing Kim and his government. The military said Wednesday it would pursue a "Korean-style pre-emptive retaliatory operation of justice" to swiftly neutralize any conspirators at the slightest sign of the "thrice-cursed operation."
It further warned it would counter any U.S. "preventative war" intended to defang North Koreas firepower by launching "a just all-out war of wiping out all the strongholds of the enemies including the U.S. mainland."
After successfully testing two intercontinental ballistic missiles last month, the U.S. is in range of North Korea's weapons for the first time ever. The tests followed an unprecedented surge in ballistic missile tests and reports suggesting North Korea was considering a sixth nuclear weapons test earlier this year, two developments that have been met with increased U.S. military activity in the Asia-Pacific. The U.S. considers the reclusive, militarized state to be a threat to global security, but North Korea argues it has the right to develop nuclear and ballistic weapons as a means of deterring a U.S. invasion.
Trump and his administration have emphasized that military action against North Korea is on the table. The president said Tuesday that any more North Korean threats to the U.S. would "be met with fire and fury like the world has never seen," in a statement that resembled President Harry Truman's 1945 announcement of the atomic bombing of the Japanese city of Hiroshima, which ended World War II. North Korea is believed to possess nuclear weapons with about the same destructive force as the "Little Boy" bomb dropped on Hiroshima, which killed more than 75,000 people in a city of about 350,000.
North Korea's military responded Wednesday by cautioning that a pre-emptive strike, such as the one ordered by Trump against the Syrian military in April, "was no longer a monopoly of the U.S." It also dismissed the possibility that the U.S. would be able to successfully pursue a policy of regime change against Kim, as it did in Iraq, Libya and other nations across the world. If the U.S. did, North Korea's armed forces claimed, "the tragic end of the American empire will be hastened."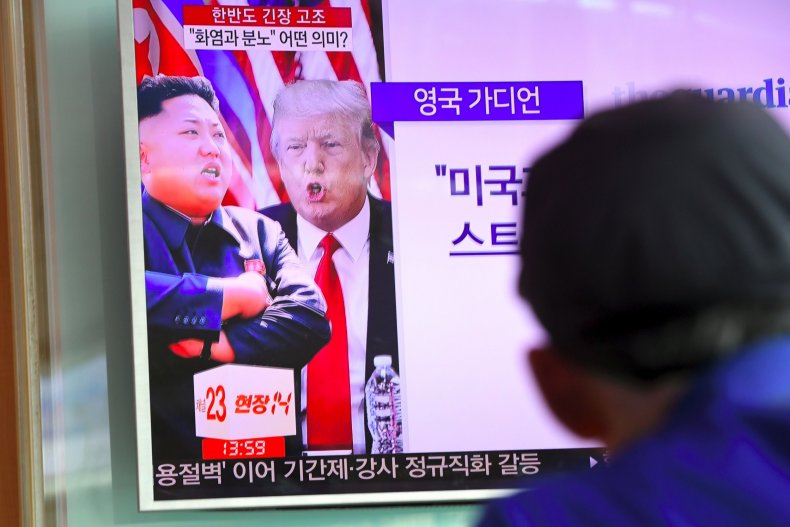 The rhetorical escalation of the nuclear standoff between North Korea and the U.S. has raised major concerns for other countries as well. U.S. allies Japan and South Korea have largely taken the U.S.'s side and have conducted joint military drills, drawing further outrage from North Korea. China has traditionally been North Korea's greatest ally, but it too has expressed opposition to its neighbor's nuclear and ballistic weapons program. Both China and Russia have called for dialogue between the U.S. and North Korea, as well as for both sides to cool down their heated attacks on one another.
Meanwhile, Canadian Prime Minister Justin Trudeau managed to get one of his citizens released from captivity in North Korea, Alaska Governor Bill Walker said he was concerned about being in the trajectory of North Korean missiles, nuclear experts began chugging wine over the crisis and Secretary of State Rex Tillerson assured a worried public that everything was fine.