North Korea: What Do Volleyball Games at Nuclear Test Site Mean?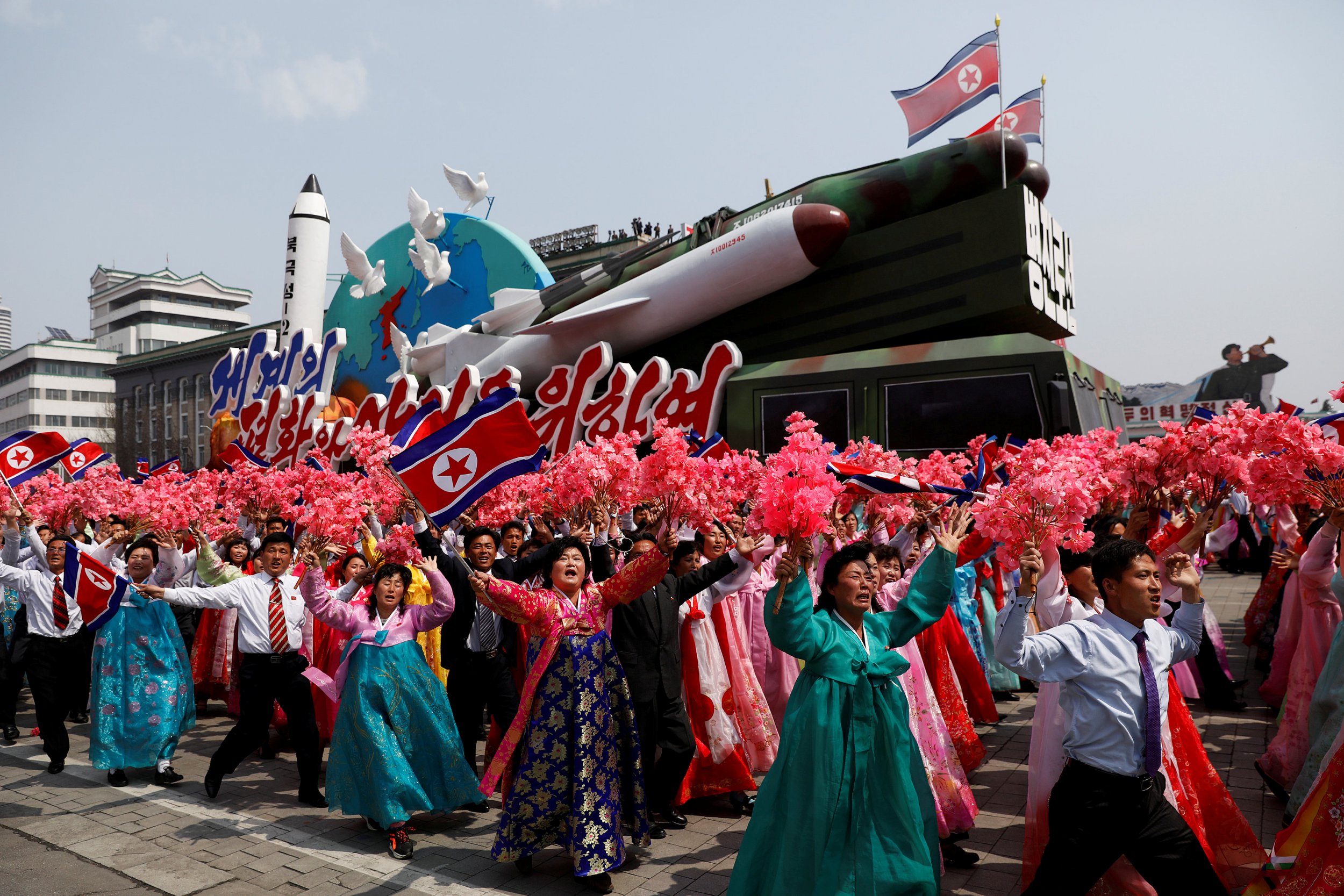 Analysts have spotted games of volleyball on satellite images of North Korea's nuclear test site, according to reports.
After eight weeks of almost continuous activity at the Punggye-Ri site, where satellite images have shown trucks coming and going, and barrels lined up outside buildings, three volleyball games were apparently played, analysts said Wednesday.
"It suggests that the facility might be going into a standby mode," said Joseph Bermudez, a veteran North Korea analyst, during a conference call organized by the John Hopkins University think tank 38 North, the New York Times reported. "It also suggests that these volleyball games are being conducted with the North Koreans knowing that we'll be looking and reporting on it," he added.
It is not yet clear what is happening at the test site. A 38 North report presents possible explanations: "The site and associated preparations for a sixth nuclear test have transitioned to a "stand-by" status, with personnel being allowed some down-time for recreation," it says.
The satellite images of volleyball may also indicate that Pyongyang has "initiated a tactical pause in activity as part of an overall deception plan, delaying the sixth nuclear test until a time when a detonation would achieve the greatest political advantage."
A similar example is the Sohae Satellite Launching Station in December 2012, when North Korean press reported technical problems with a launch vehicle. However, the launch went ahead regardless the next day.
Volleyball is a popular sport in North Korea, and satellite imagery often shows games being played, the 38 North report adds.
James Hoare, an associate fellow at Chatham House, and a research associate for the department of Korean Studies at SOAS, tells Newsweek: "Even in North Korea people have time off. Whether it has any wider significance, only time will tell.
"I suspect that we have seen a bit of North Korean wind-up—for example, appearing to prepare for a test but not necessarily intending to carry it out while the US is jittery," Hoare added.