Russia Says North Korea Wants to Talk to U.S., But Are Trump and Kim Ready?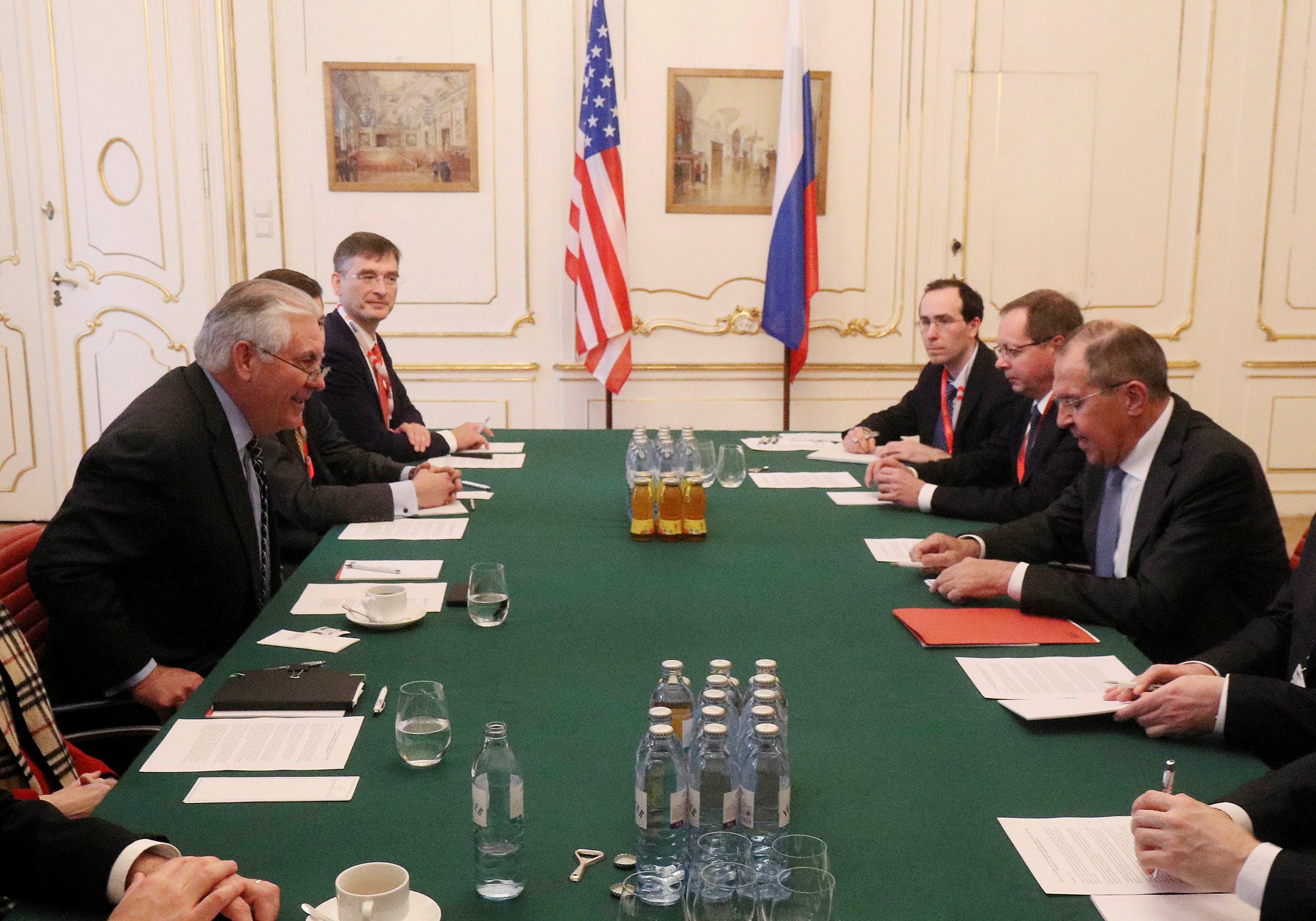 North Korea is ready to talk directly to the U.S. about "guarantees for its security" after trading threats of war with President Donald Trump, Russia's top diplomat said.
"We are ready to take part in facilitating such negotiations," said Russia's Foreign Minister Sergei Lavrov, offering the latest indication that Moscow sought to bill itself as peace broker in the spiraling crisis around North Korea's nuclear ambitions.
The rogue state conducted a series of tests this year to declare itself capable of striking U.S. territory with nuclear missiles.
Read more: Russia Is Sending Its Marines on Live Fire Drills Near Its North Korea Border
Speaking after having met U.S. Secretary of State Rex Tillerson in Vienna on Thursday, Lavrov said he had made his American colleagues aware of Russia's position, Russian state news agency RIA Novosti reported.
Trump has regularly expressed skepticism over engaging in dialogue with North Korea, and the diplomatic relationship between Washington and Pyongyang has long been strained. One of the most significant talks between the two sides occurred in 1994—against the wishes of then-President Bill Clinton—when his predecessor, Jimmy Carter, voluntarily visited Pyongyang to strike a deal with the regime of Kim Il Sung, grandfather of current North Korean leader Kim Jong Un.
Despite Trump's rhetoric, Tillerson vowed to continue the diplomatic effort "until the first bomb drops." Some reports suggested it might not be U.S. reluctance that was holding up the process behind the scenes.
Joseph Yun, the main U.S. negotiator with North Korea, has a "broader mandate" in his calls to Pyongyang than before. A senior State Department official told Reuters last month that calls had "not been limited at all, both [in] frequency and substance."
That report came less than a month after a North Korean official told CNN that Pyongyang was not willing to meet Washington at the negotiating table. The official did not quash the idea of diplomacy for good, but said, "Before we can engage in diplomacy with the Trump administration, we want to send a clear message that the DPRK has a reliable defensive and offensive capability to counter any aggression from the United States."
Pyongyang repeatedly made clear it sought public recognition by the U.S. of its nuclear status. A summit with top U.S. officials chaired by another nuclear power such as Russia, could create that impression better than behind-the-scenes talks.
The U.S. administration's line on North Korea, and what the solution to the crisis around it should be, remained unclear. Late last month, following another missile test, U.S. Ambassador to the U.N. Nikki Haley said "all countries should sever diplomatic relations with North Korea" and "cut off trade with the regime."