North Korea War Drills Prepare U.S. Military for Invasion to Take Kim Jong Un's Nuclear Weapons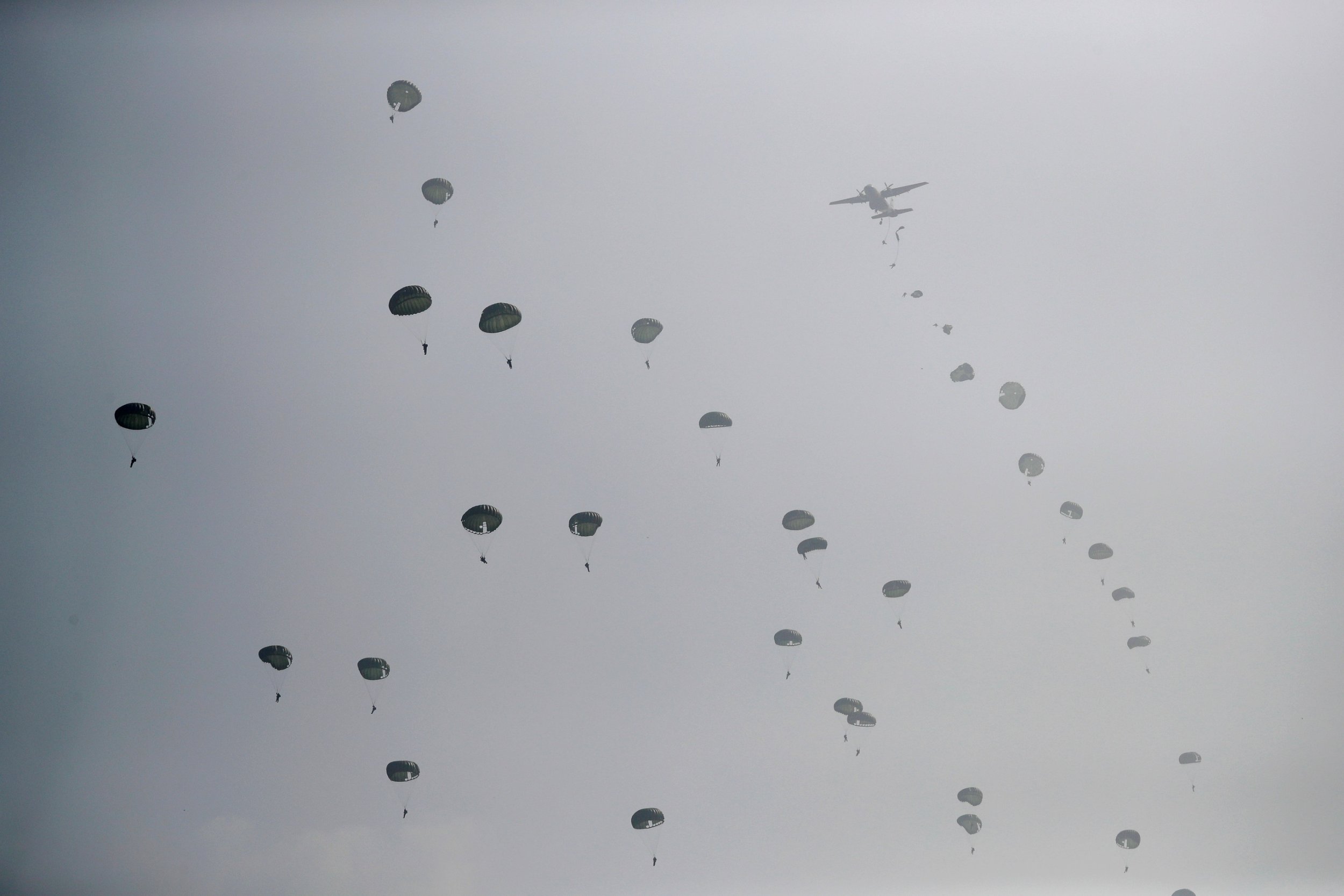 The United States Military has conducted joint training operations with South Korean forces to practice removing nuclear weapons from North Korea in the event of war, according to reports.
Citing military sources, South Korea's Yonhap News Agency reported that the "Warrior Strike" exercise took place north of Seoul between Tuesday and Friday. Hundreds of soldiers from both sides took part in the training to remove weapons of mass destruction from the North.
The training exercise comes amid escalating tensions between North Korea and its perceived enemies, with Russia and China also conducting air defense drills against the rogue state this week.
President Donald Trump previously stated that the United States would use "fire and fury" to "totally destroy North Korea," and referred to North Korean leader Kim Jong Un as a "madman" and "little rocket man."
Those remarks prompted Rep. Ted Lieu and Rep. Ruben Gallego to send a letter to Defense Secretary James Mattis in September outlining concerns surrounding the use of military force against North Korea.
"We believe it is wrong to use military force without first exhausting all other options, including diplomacy," the letter stated. "We also believe it would be unconstitutional for the Administration to start a war with North Korea without Congressional authorization."
Mattis responded to the letter on October 27 via the Office of the Chairman of the Joint Chiefs of Staff, saying, "The only way to 'locate and destroy—with complete certainty—all components of North Korea's nuclear weapons programs' is through a ground invasion."
Experts have warned that a ground invasion of North Korea would get "very bloody, very quickly," with Mark Fitzpatrick, executive director of the International Institute for Strategic Studies, telling Newsweek last month that any ground invasion would be part of a multipronged effort.
"The key part of a ground invasion would be the effort to seize North Korea's nuclear assets," Fitzpatrick said. "[The U.S.] wouldn't wait too long until after war-level hostilities broke out. They would have to try to seize them before they're used."
Read more: North Korea missile launch fears as tens of thousands mourn dead leaders
U.S. government estimates suggest that North Korea has spent roughly a quarter of its GDP on military spending, which includes its cyber and missile programs as well as its vast armed forces.
Analysis from the International Institute for Strategic Studies (IISS), a British think tank based in London, suggests North Korea possesses the fourth largest army in the world, with just over 1 million soldiers.
In a 2015 report, the IISS claimed that despite its size, North Korea "remains reliant on a predominantly obsolescent equipment inventory across all three services."