War With North Korea: Chances Are 'Increasing Every Day' As Kim Gets Better With Weapons, McMaster Says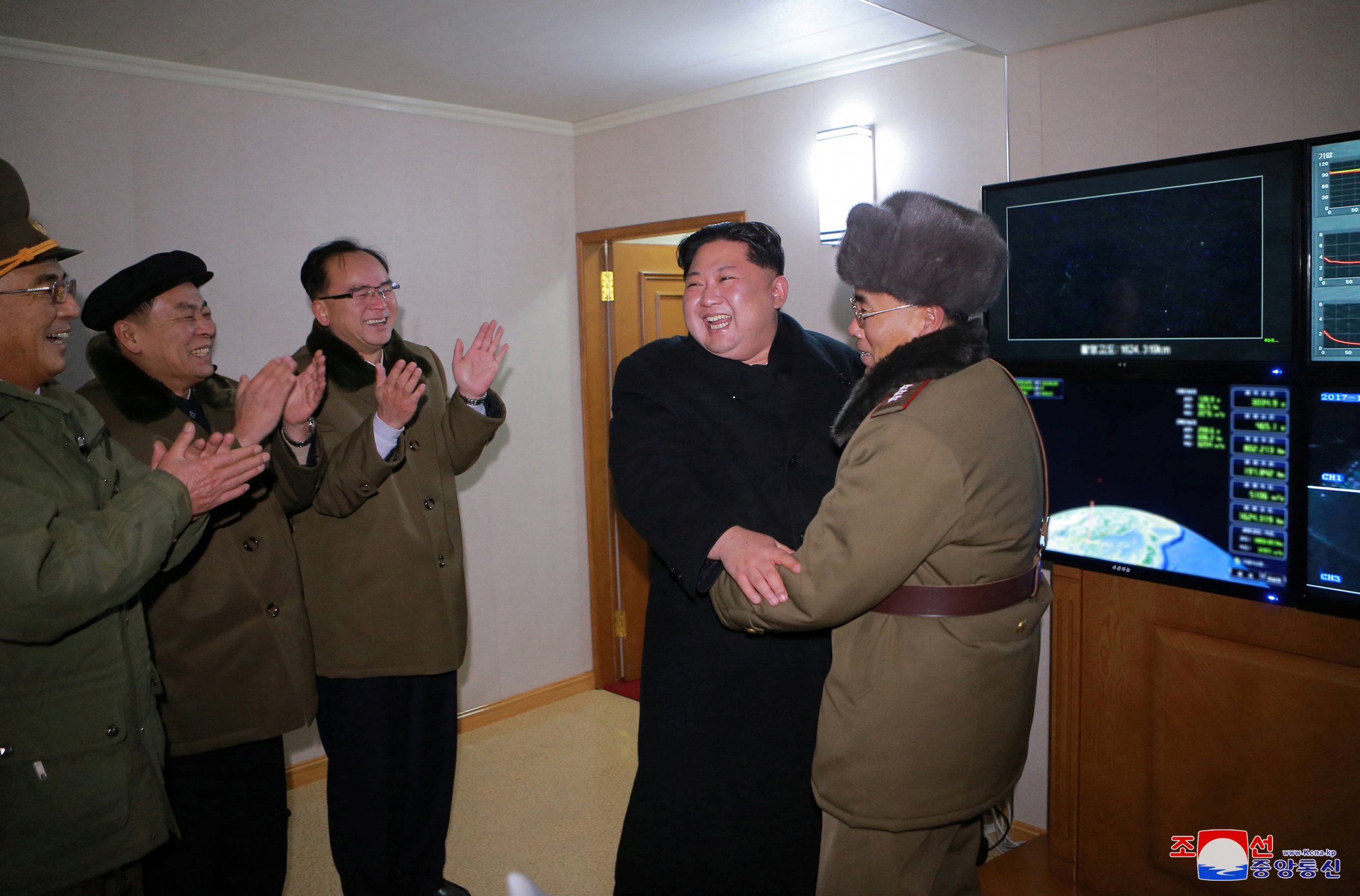 The chances of a war with North Korea are "increasing every day" as Kim Jong Un's regime just keeps getting better at weapons tests, national security adviser H.R. McMaster said Saturday.
Speaking only days after North Korea's most menacing missile launch to date, McMaster called the isolated nation "the greatest immediate threat to the United States" and said that even its apparent military shortcomings give no comfort as that threat grows.
"Every time [Kim] conducts a missile launch and nuclear test, he gets better," McMaster said at the Reagan National Defense Forum in Simi Valley, Calif.
"And whether it's a success or a failure isn't as important as understanding that over the years he's been learning from failures, improving and thereby increasing his threat to all of us."
McMaster suggested there still might be ways to tame Kim's regime without combat. He called on China, North Korea's most vital economic partner, to completely cut off oil imports, since Kim won't be able to test any missiles without fuel.
"We're asking China to act in China's interest, as they should, and we believe increasingly that it's in China's urgent interest to do more," he said.
But the time for diplomatic options is quickly ticking away, McMaster warned.
"There are ways to address this problem short of armed conflict, but it is a race because he's getting closer and closer, and there's not much time left," he said.
North Korea on Tuesday launched a missile last Tuesday that, according to defense experts, traveled higher and farther than any other it has ever launched, and had the ability to strike anywhere in the mainland United States. Defense analysts noted that it's unclear whether the weapon would be able to travel that far if it carried a nuclear warhead — something Kim has yet to pull off.
But the test showed that North Korea's capabilities have rapidly advanced as Kim has scaled up missile tests this year while hurling threats at the United States. It also broke a two month hiatus on North Korea's weapons tests, which had spurred speculation that Kim was dialing down his military menace.
The Trump administration has consistently said it would be ready to strike North Korea if provoked, though President Donald Trump and top White House officials continued to press for a diplomatic solution.
The United States military is overwhelmingly better stocked and prepared than North Korea's, but Kim's tests this year have shown some of the most rapid advancement ever seen in his country's combat capabilities.