Amid North Korea War Threats, Top Kim Jong Un Official Mysteriously Punished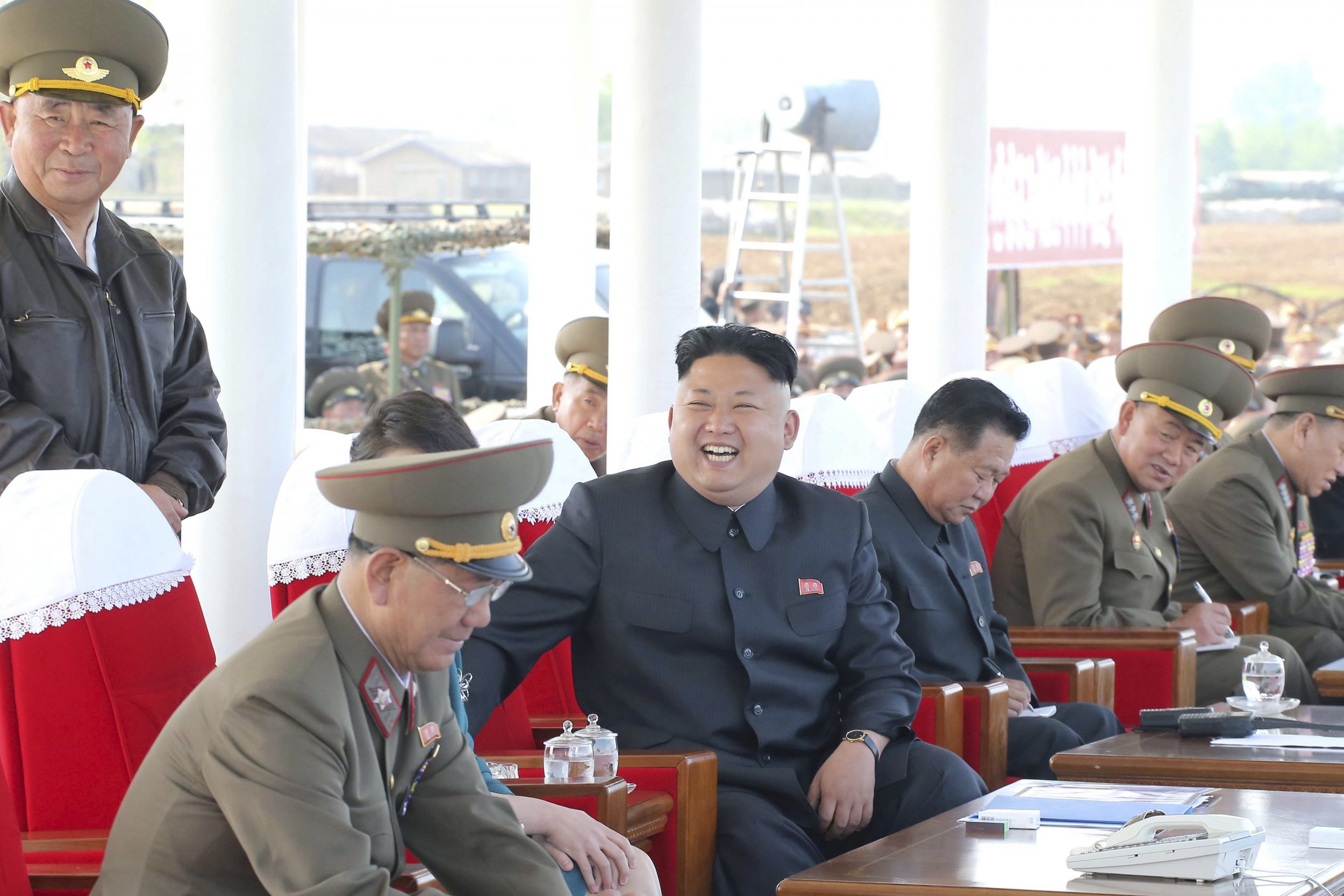 One of North Korea's top military advisers was recently punished by another of leader Kim Jong Un's trusted aides for reasons that are unclear, but the move could be a sign of cracks forming within the totalitarian regime's most secret and powerful group.
Senior military aide Hwang Pyong So, who was one of the officials sitting beside Kim when he decided to conduct the North's sixth nuclear weapons test in September, was subjected to an "unspecified punishment" by Choe Ryong Hae, another top aide who attended the meeting, Reuters reported Tuesday, citing South Korean intelligence officials.
The report indicated that the so-called punishment could be a sign of infighting within the upper echelon of Kim's regime, or simply more of the internal competition Kim enjoys stoking.
"It is hardwired into autocracy to have underlings in competition," Crisis Group analyst Christopher Green told Reuters.
The fast-rising Hwang, reportedly in his sixties, was named the head of the North's General Political Bureau of the army in 2014, a position believed to be just below Kim's as supreme leader.
Choe is reportedly equally ambitious, and any possible admonishment of Hwang could allow him to rise and be even closer to Kim, according to South Korean intelligence officials. Last month, Choe was believed to have been promoted to the Central Military Commission, and he also leads the Organization and Guidance Department, which specifically watches over appointments made to the North's leadership positions.
The nature of the supposed punishment is unknown, but Hwang was reportedly last seen in early October, when he and Choe attended a gymnastics show; Choe sat down with a top Chinese representative in Pyongyang last week.
It is possible dissent or doubts have seeped into Kim's military, given the ongoing feud between the North and U.S. President Donald Trump. Kim and Trump have traded ominous and direct threats of war or military conflict for months now, while South Korea, China and Russia have called for diplomacy and an end to the violent rhetoric.
Moreover, a violent reshuffling of Kim's inner circle would not be unprecedented, and that has even extended into his family. In 2013, roughly a year after Kim took over following the death of his father, his uncle Jang Song Thaek was executed for treason. Jang held the same position now occupied by Hwang.
And in 2015, former Defense Minister Hyon Yong Chol was publicly executed for treason. He was mowed down by an anti-aircraft gun at the nation's military school with hundreds in attendance.