Korean Peninsula 'On The Brink of War': Putin's Security Chief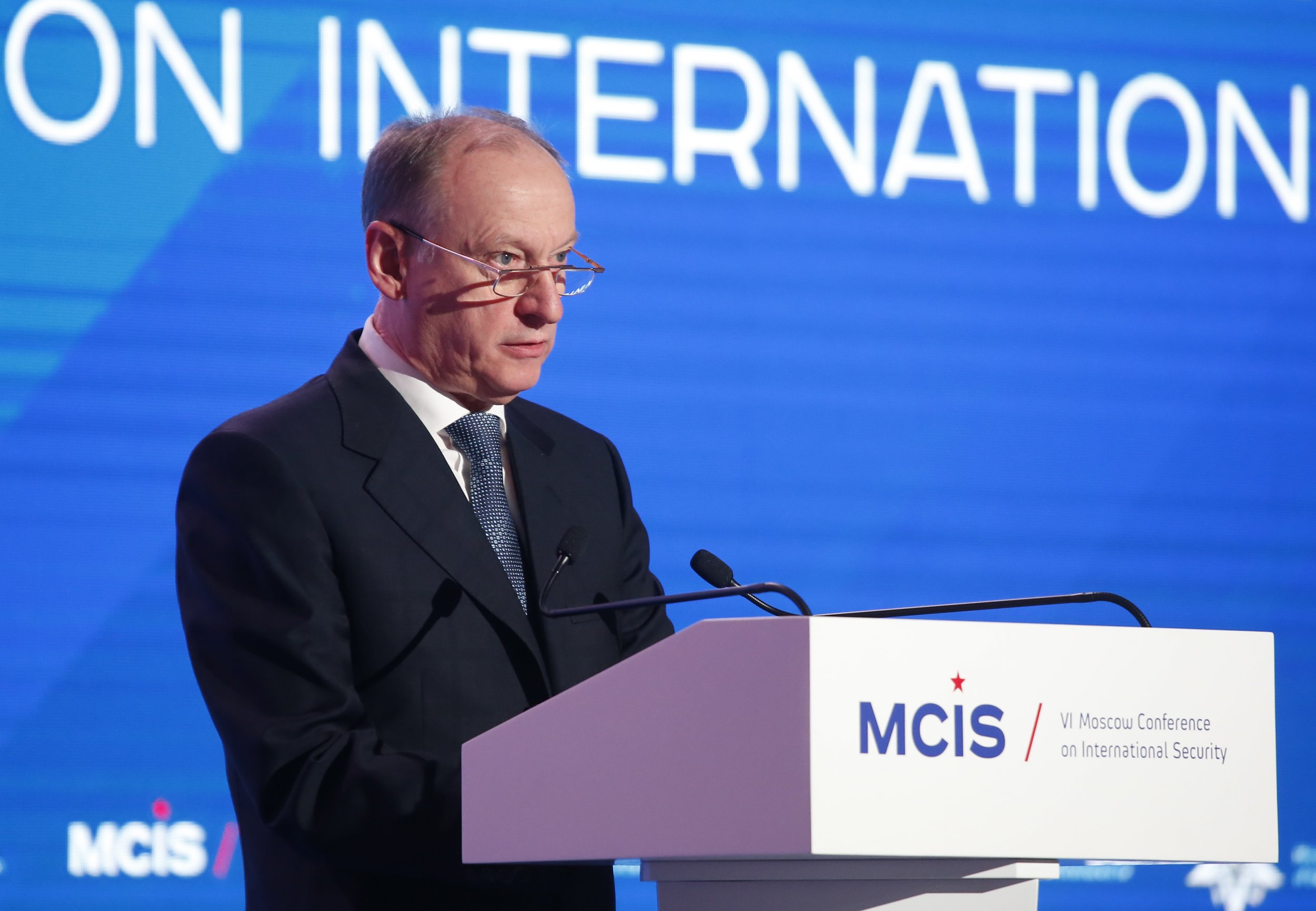 Updated | Russia's Security Council chief accused external powers of pushing South Korea and North Korea to the "brink of war," at a Moscow security conference on Wednesday.
"We should not underestimate the problem of the Korean peninsula," Patrushev said, according to state news agency Itar-Tass. "New dividing lines are forming in the Asia Pacific region." He said that "external provocateurs" were pushing Pyongyang and Seoul toward war, but did not specify the parties he was referring to.
In recent weeks tensions have increased in the region as North Korea launched a failed ballistic missile test, and the U.S. sent a deployment of warships to the Korean Peninsula. China, North Korea's sole ally, has called for calm, and Chinese President Xi Jinping has called on U.S. President Donald Trump to refrain from escalating the situation. For his part Trump has called on China to do more to rein in North Korea's nuclear ambitions.
Russia has largely rescinded its Soviet-era partnership with the North Korean regime, however, the Kremlin has begun to make friendlier overtures to the country it shares an 11 mile border with.
Related: This is what war with North Korea would look like
At the Moscow conference, Russian Minister of Defense Sergei Shoigu said Russia would seek strengthening "bilateral ties in different areas," state news agency RIA Novosti reported.
"I would like to underline that Russia's principal line on strengthening ties with North Korea, reached at the highest level [of government] remain intact," he said.
Despite the rhetoric, Russia's role in strengthening bilateral ties with North Korea has not been matched by military alliance. A local news outlet in Russia's far east reported earlier this month that Moscow noticeably upped the deployment of tanks near its own border with North Korea.
Alexander Gabuev, analyst at the Moscow Carnegie Center's nonproliferation program, says such statements are largely rhetoric, indicating that "the only thing Russia cares about is its prestige" in the Korean conflict.
"It wants to participate in the discussion but it is very clear about its limited capacity to influence North Korea," he says. "The general tendency for Russia has been to let China take the lead on North Korea policy because it has a plan and it has more at stake in the conflict."
This piece originally incorrectly referred to Xi Jingping as China's premier. He is the president.