North Korea War Would Cause Catastrophe, Russia Warns U.S. Ahead of Vancouver Talks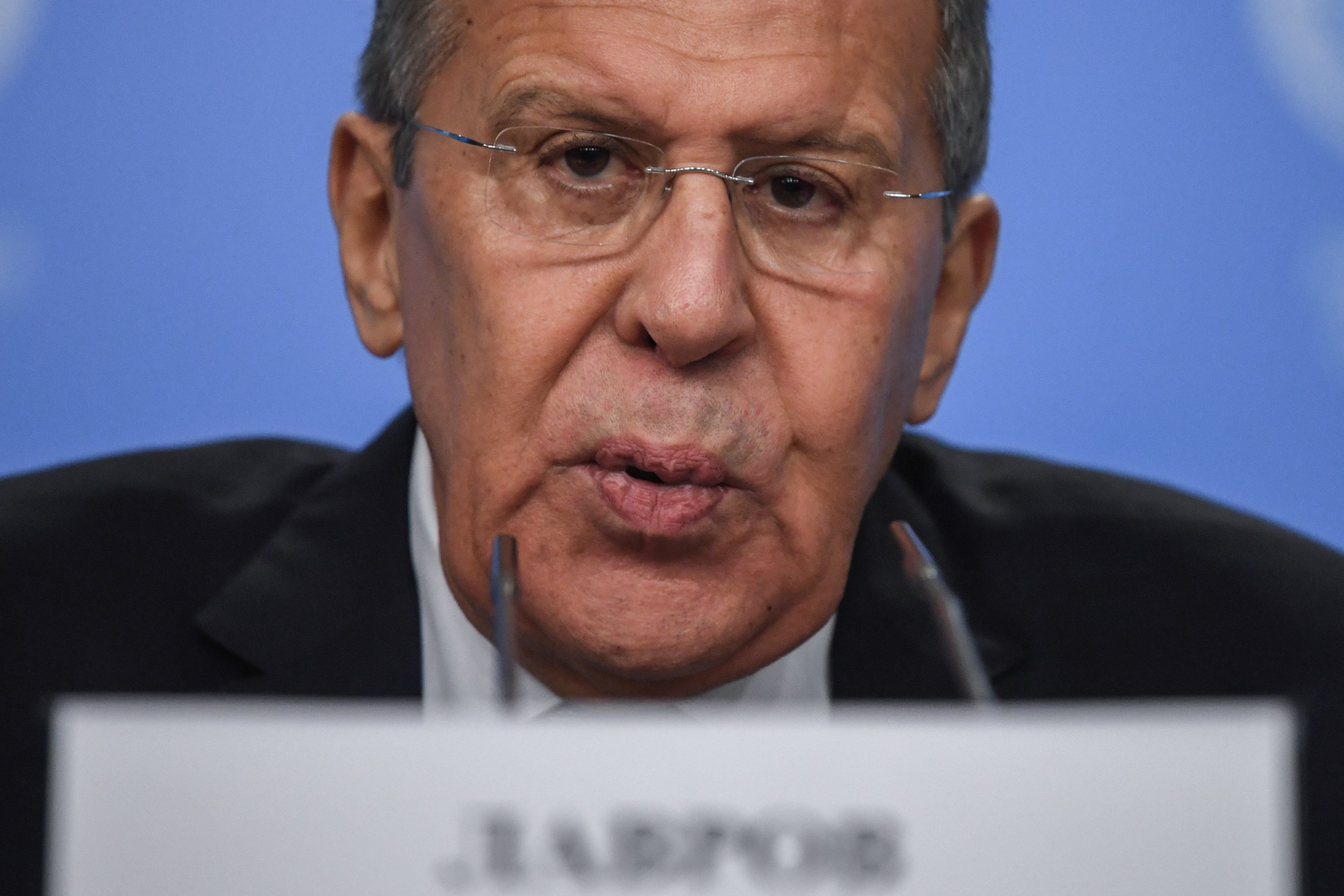 Russia's foreign minister warned the U.S. that it risks "catastrophic consequences" if it tries to resolve the North Korea crisis through military means and said neither Moscow nor Beijing supports the Washington-backed summit on the crisis in Vancouver, British Columbia.
In the past, the Russian government has broadly supported sanctions on North Korea's regime as a way of curbing its nuclear military program. Both Russia and China agree in principle that the regime should not attain weapons of mass destruction. However, the country's two northern neighbors have repeatedly blamed the U.S. for Pyongyang's progress in developing nuclear capabilities in the first place.
Related: Russia sends airmen on their first live-fire drill near the North Korean border this year
In his year-in-review press conference, Russian Foreign Minister Sergey Lavrov poured more scorn on the U.S. strategy to rein in North Korea, accusing Washington of flirting with disaster. "The United States are almost openly speaking about the inevitability of a military resolution," he said.
President Donald Trump has been at the forefront of the most direct threats against the North Korean regime as a result of its incessant missile testing over the past year. This has often made Washington's policy toward the regime seem incoherent; the State Department has made diplomatic efforts to curb the regime while the president has publicly told his secretary of state he is "wasting his time trying to negotiate" a solution.
Meanwhile, U.S. generals have told troops to get ready in case they need to be called up.
"Everyone understands the catastrophic consequences of such a venture," Lavrov said during his press conference on Monday, state news agency Tass reported. He said large scale U.S.-led military drills had thwarted opportunities for negotiation in the past.
The U.S. has largely acted to demonstrate it can shore up the defense of its partners that feel most directly threatened by North Korea—namely, South Korea and Japan. Russia and China have argued that the best way forward is encouraging Pyongyang to stop its nuclear tests by ending big U.S. war games in the region and opening direct negotiations.
A handful of U.S. allies have gathered in Vancouver after a joint invitation with Canada for a summit that will focus on North Korea. Lavrov made clear that Russia is against the Vancouver meeting.
"They called up countries who fought under the U.N. flag against North Korea in the war between 1950 and 1953. We asked them why, and we were told that this is important for demonstrating international solidarity against the dangerous and illegal ballistic program of North Korea," Lavrov said. "They did not invite us or the Chinese."
He said that "this approach clearly does not work for us" because Moscow can attend proceedings only after the main ministerial meeting on Tuesday. "We have clearly said that we consider these efforts and this meeting to be harmful," Lavrov said, claiming that any suggestions that Russia had been consulted about the Vancouver summit beforehand were "outright lies."
Related: North Korea's neighbors Russia and China join forces for missile defense computer drill
Brian Hook, senior policy adviser to the secretary of state, said last week that the Vancouver ministerial meeting "supports all of our efforts collectively" and that Washington would inform non-attending parties about the discussion once the meeting ends. It is not clear which statement about Russia's involvement in the summit's preparation was a lie, as Lavrov claimed.
"With respect to China and the Vancouver ministerial, we will give them a readout of this ministerial after it's over, and we have been in discussions with the Chinese and the Russians leading up to this Vancouver ministerial," Hook said, according to a press briefing transcript. "I think that they will welcome a lot of the actions that come out of the discussion, because it all rolls up into the same policy end state."
China has also opposed the format of the meeting, but it is not clear whether the joint hosts went as far as inviting a representative from Beijing. According to a report in Canada's National Post newspaper, Steve Goldstein, U.S. undersecretary of state for public diplomacy and public affairs, said China was not invited, while a spokeswoman for Chrystia Freeland, Canada's foreign affairs minister, said last month that China had been invited. "We hope they will attend," she added.