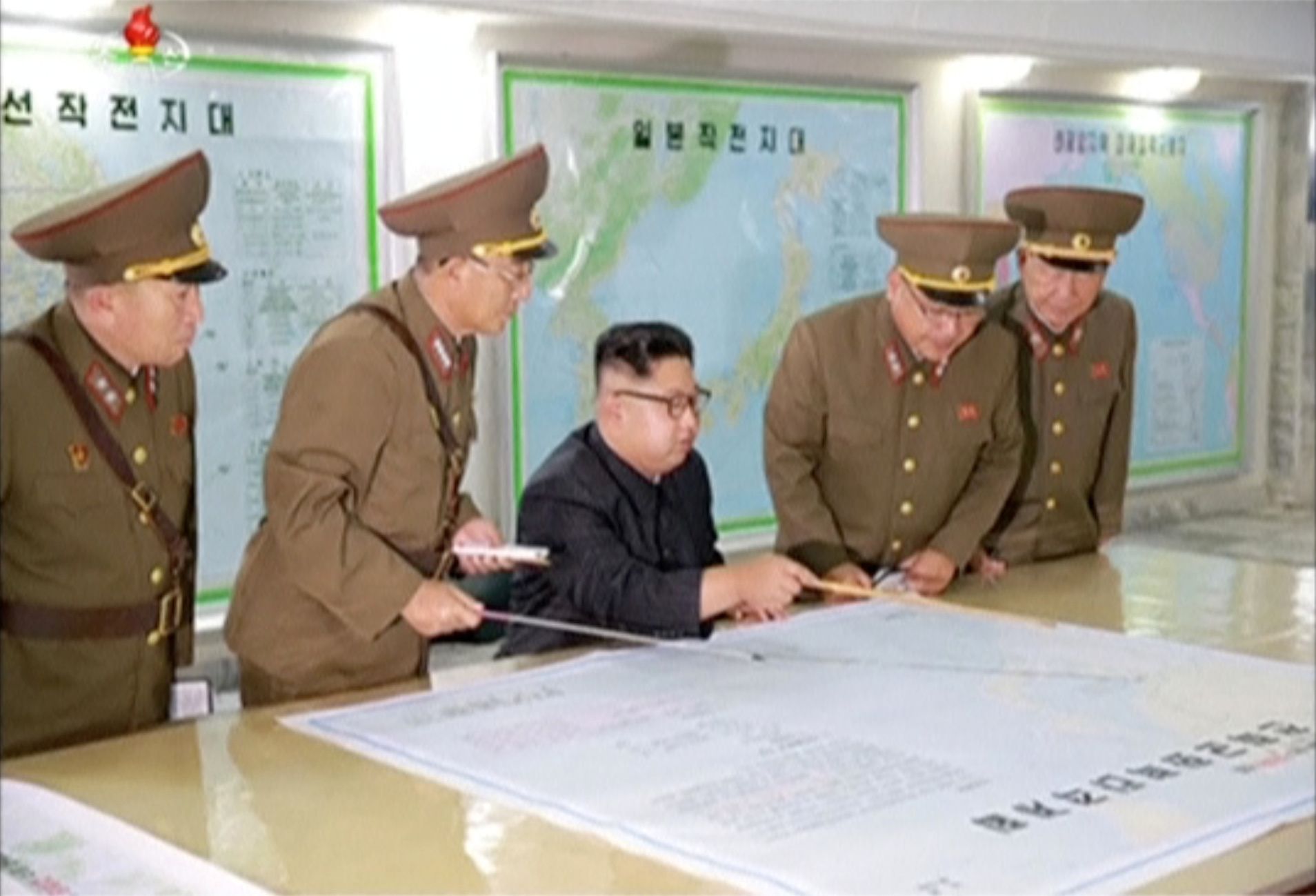 North Korea warned Sunday that forthcoming military exercises between the U.S. and South Korea constituted "reckless behavior driving the situation into the uncontrollable phase of a nuclear war."
The rogue state warned it had the Pacific island of Guam, Hawaii and the U.S. mainland in its crosshairs for a "merciless strike" they would be unable to dodge, according to a statement in Rodong Sinmun, North Korea's official state newspaper, as cited by CNN.
The warning comes a day ahead of the start of the joint U.S. and South Korean Ulchi-Freedom Guardian military exercises, amid escalating tensions between the countries.
Trump this week praised North Korean leader Kim Jong-un, after he did not follow through on a threat to fire missiles in waters off Guam, a U.S. territory with a large naval base located 2,200 miles northeast of North Korea.
North Korean media said Kim was would wait to see the U.S. response before deciding whether to give the order to fire. U.S. officials have pledged the military exercises will go ahead this week as planned.
"The Ulchi-Freedom Guardian joint military exercises will be like pouring gasoline on fire and worsen the state of the peninsula," said the statement in Rodong Sinmun. The state responded last year to U.S. - South Korea military exercises with a nuclear test.
President Donald Trump warned North Korea that any attacks would be met by "fire and fury" from the U.S., after Pyongyang announced it had developed an ICBM capable of striking the U.S. mainland.
Secretary of State Rex Tillerson and Defense Secretary James Mattis said last week that though diplomatic means remain the preferred route to deal with the crisis, military options remain on the table.
"In close collaboration with our allies, there are strong military consequences if the DPRK initiates hostilities," said Mattis.