North Korea Warns U.S. and South Korea Will Pay 'Heavy Price' for Drills, Launches More Missiles
North Korea has tested two more missiles, warning that the United States and South Korea's decision to pursue joint military drills could derail a fragile, historic peace process between them.
South Korea's Joint Chiefs of Staff announced late Tuesday the launch of what it described as two short-range ballistic missiles (SRBMs) that flew up to 280 miles east off North Korea's west coast, reaching a maximum altitude of 23 feet at a top speed of nearly Mach 6.9, or nearly seven times the speed of sound. The launch was the fourth of its kind in less than two weeks, marking a dramatic increase in the pace of North Korea's weapons testing just as its two top foes began training together despite ongoing denuclearization talks.
Just around the time the tests were conducted, the North Korean Foreign Ministry issued a statement calling the joint U.S.-South Korean maneuvers "an undisguised denial and a flagrant violation" of agreements it made with Washington on June 12 and with Seoul on April 27 and September 19 of last year.
"The U.S. and South Korean authorities remain outwardly talkative about dialogue. But when they sit back, they sharpen a sword to do us harm. If this is what they call 'creative approach' and 'imaginative power beyond common sense', we will be compelled to seek a new road as we have already indicated," the statement read. "If the U.S. and South Korean authorities trust to luck, disregarding our repeated warnings, we will make them pay [a] heavy price which will in turn make them very much difficult."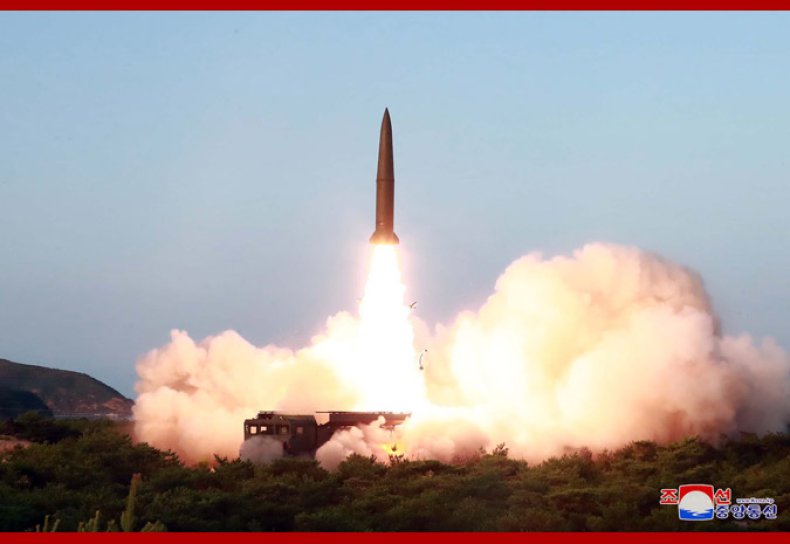 North Korea has long regarded joint U.S.-South Korea training as a threat to its own national security, for which it viewed its nuclear weapons as a vital safeguard. After a heated 2017 in which North Korean supreme leader Kim Jong Un oversaw his nations' first three intercontinental ballistic missile (ICBM) launches and its most powerful nuclear test, the young ruler initiated a peace process with South Korean President Moon Jae-in and, eventually, President Donald Trump himself, both of whom ultimately welcomed the opportunity to end the decades-long conflict.
Just prior to his meeting with Moon, Kim said last April that he would freeze nuclear and ICBM tests and, following his meeting with Trump, the U.S. president called for the suspension of some regular exercises with South Korea as North Korea dismantled some weapons development sites. As talks slowed and follow-up U.S.-North Korea summit in February failed to produce any deal, Kim conducted two SRBM tests in May.
The weapon, known as the KN-23 bears strong resemblances to Russia's advanced Iskander system and, despite Trump, Kim and Moon all coming together in late June, North Korea again tested the KN-23 the following month in what would be the first of four SRBM tests as the U.S. and South Korea went ahead with their exercises. The second and third tests that occurred last week and Wednesday, respectively, involved what appeared to be a new multiple launch rocket system, while South Korean and U.S. intelligence suspected the fourth and most recent test Monday was also the KN-23.
South Korea's Joint Chiefs of Staff said in Monday's statement that "our military is maintaining a posture of preparedness in case of additional launches by North Korea and monitoring the situation."
South Korean Defense Ministry spokesperson Choi Hyun-soo said, "we view it as an act that goes against the September 19 agreement in which both sides agreed to ease the tension in the Korean Peninsula."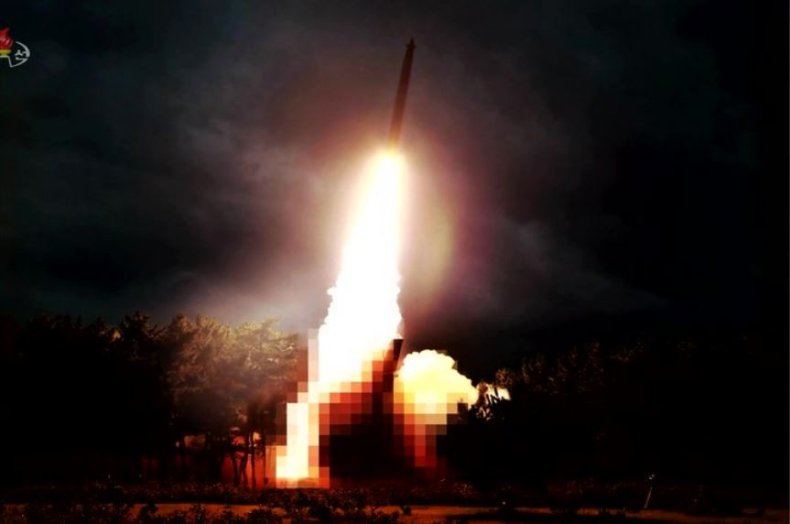 Defense Secretary Mark Esper, who was in Japan at the time of the tests, said Tuesday the U.S. would "keep the door open for diplomacy" and not "overreact" to the launches.
White House national security adviser John Bolton told Fox News Channel on Monday that the recent uptick in launches "looks like it's a testing series that they want to get this missile fully operational," noting that the "president and Kim Jong Un have an understanding that Kim Jong Un is not going to launch longer-range, intercontinental-range ballistic missiles, and so I think the president is watching this very, very carefully."
Trump himself has also downplayed the recent launches, expressing confidence Friday after the first three tests that Kim ultimately "will do the right thing because he is far too smart not to, and he does not want to disappoint his friend, President Trump!" France, Germany and the United Kingdom condemned the tests as being apparent violations of a United Nations Security Council resolution banning North Korea from conducting such ballistic activities, but the North Korean Foreign Ministry dismissed this in an earlier statement, saying it never recognized such restrictions.
Though the North Korean Foreign Ministry's statement Monday carried harsh words for the U.S. and South Korea, it too emphasized that "we remain unchanged in our stand to resolve the issues through dialogue," though it noted that "the dynamics of dialogue will be more invisible as long as the hostile military moves continue."
In addition to the ongoing "Alliance" drills, the statement complained about past joint U.S.-South Korea training since last year's Singapore agreement, as well as the Pentagon's testing of ICBMs and submarine-launched ballistic missiles (SLBMs) — launches that coincided with the second of North Korea's two missile tests in May, apparently by coincidence. The North Korean Foreign Ministry also condemned the recent deployment of Los Angeles-class submarine Oklahoma City and acquisition of U.S.-built, state-of-the-art F-35A fighter jets by South Korea.