North Korea Promises More 'Gifts' For U.S. as Fears Rise of New Missile Launch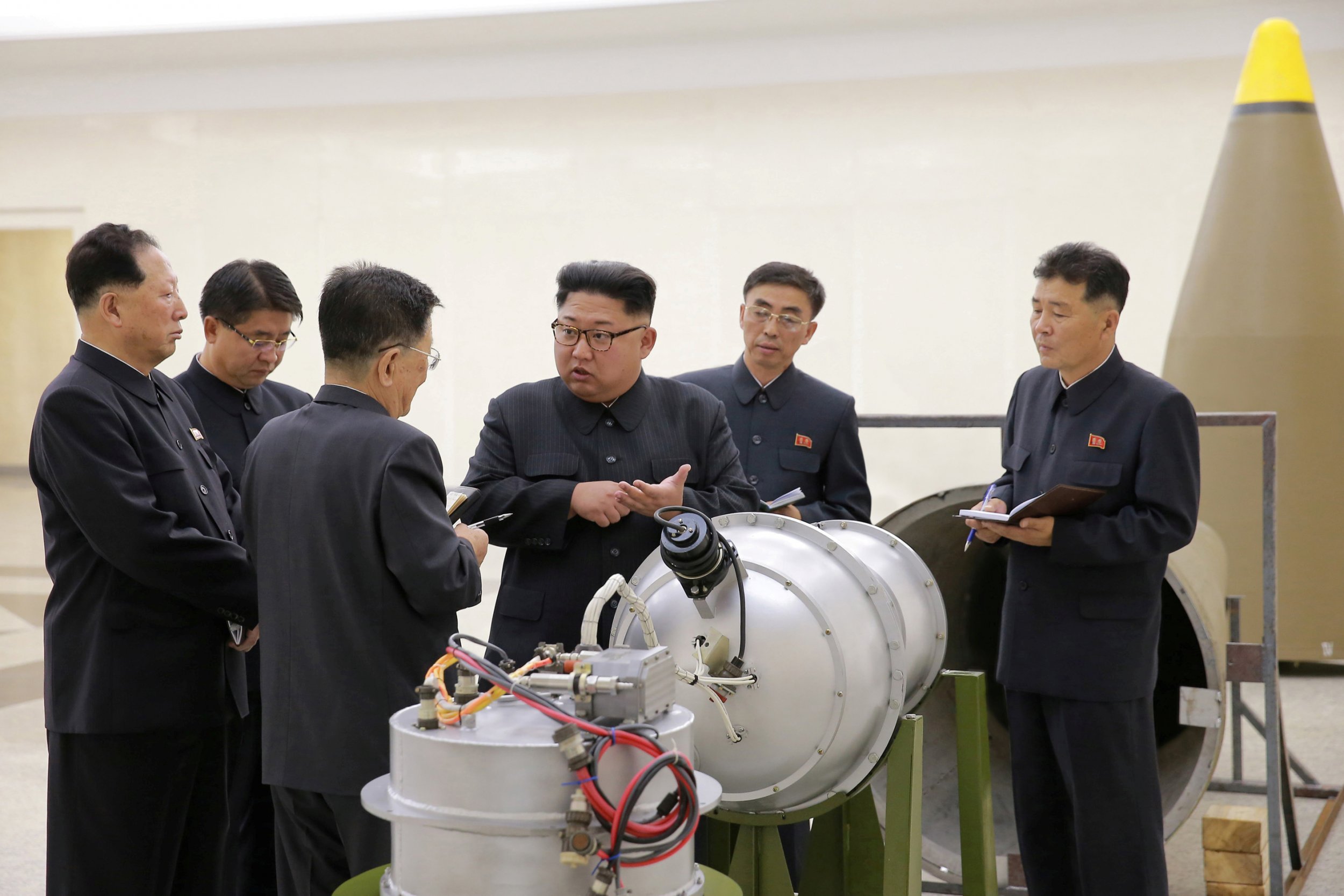 North Korea's chief diplomat at the United Nations was not hiding his satisfaction with Pyongyang's recent nuclear test, warning the U.S. that it can expect more "gift packages" to come its way.
Han Tae Song addressed the U.N.-sponsored conference on disarmament on Tuesday, just two days after North Korea claimed to have tested a hydrogen bomb that could fit an intercontinental ballistic missile (ICBM), its sixth nuclear test to date.
"I am proud of saying that just two days ago on the third of September, DPRK successfully carried out a hydrogen bomb test for intercontinental ballistic rocket under its plan for building a strategic nuclear force," Han said at the meeting, held in Switzerland, referring to North Korea by its official title, Democratic People's Republic of Korea (DPRK).
"The recent self-defense measures by my country, DPRK, are a 'gift package' addressed to none other than the U.S.," the diplomat said.
"The U.S. will receive more 'gift packages' from my country as long as its relies on reckless provocations and futile attempts to put pressure on the DPRK," he warned, Reuters reported.
Han's statements suggest that the country has no intention of de-escalating its rhetoric.
North Korea's ruler Kim Jong Un has used the "gift package" threat repeatedly in the past few months.
After testing an intercontinental ballistic missile (ICBM) on Independence Day, the state-controlled media quoted him referring to the nuclear weapons program development as retribution for the "arrogant" decisions of the U.S., calling on his officials to "frequently send large and small 'gift packages' to the Yankees."
In May too Kim talked about the country further developing nuclear technology as to "send a bigger 'gift package' to the Yankees."
South Korean intelligence service believe Pyongyang is preparing for a new ICBM test launch, in or around the date of 9 September, which North Korea celebrates as the anniversary of its founding.
North Korea's missile test launches are usually held around historically significant dates, such as the anniversary of the Korean War armistice on July 27, which was followed by a second ICBM test that month.
On the anniversary of the Japanese annexation of Korea on August 29, Pyongyang flew an intermediate range ballistic missile over the Japanese island of Hokkaido.