North Korea Warns 'U.S. Will Live in Fear' in Latest Threatening Propaganda Video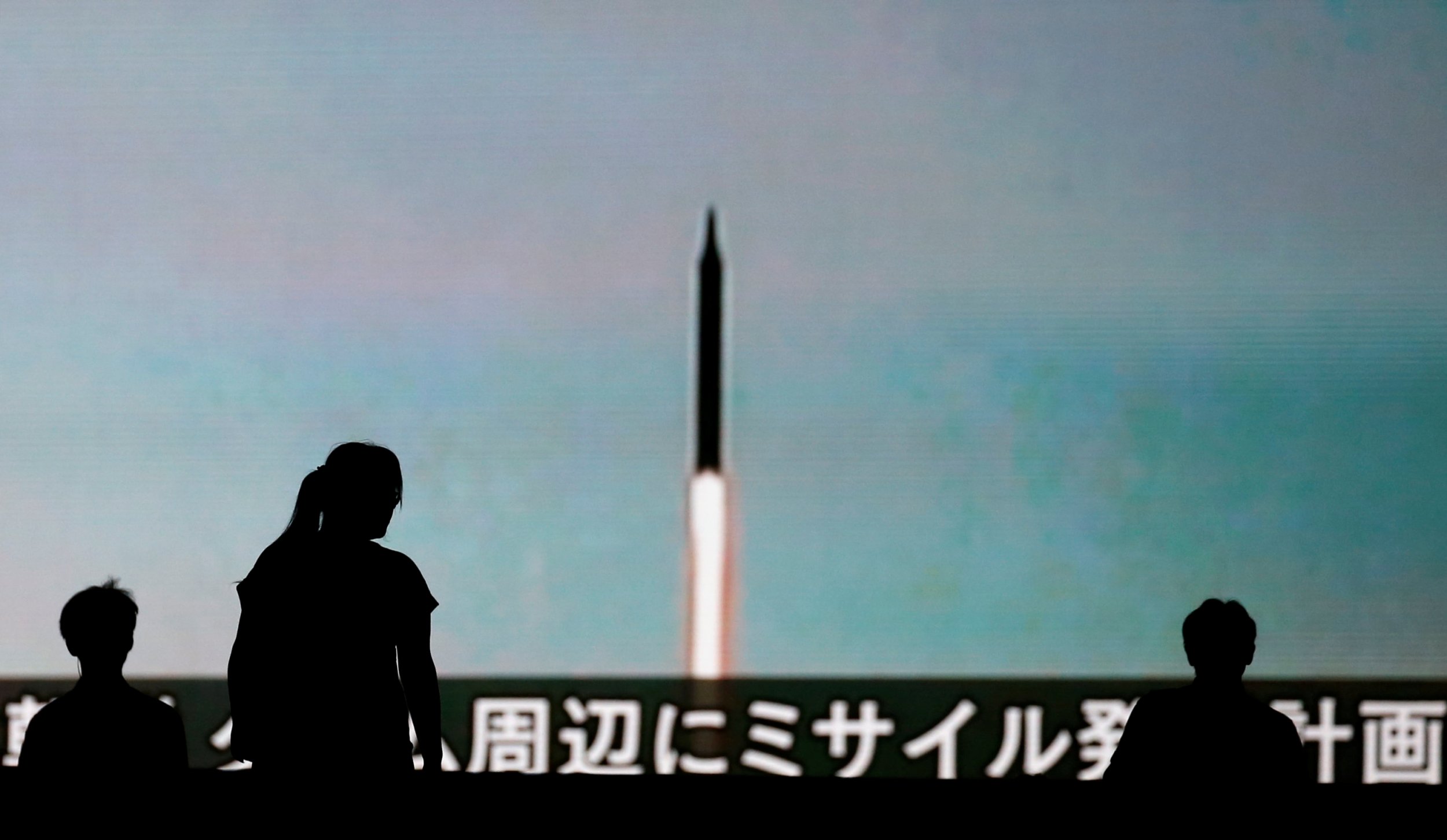 North Korea has warned Donald Trump that all it has to do is "put its hand on a button and press it when the right time comes" in a video released ahead of the U.S.' military drill with South Korea.
The propaganda video, released on Sunday evening, issued a stark threat to the U.S. president that "the fate of the sinful United States ends here" and telling the administration it should be "keeping its eyes and ears open from now on."
"The U.S. will live in fear and anxiety the whole time. They will sweat so much in this hot summer weather. The fate of the U.S., with its many crimes, ends here," the video said.
Along with its threatening language, the footage also featured images of U.S. officials burning, with a picture of Vice President Mike Pence covered in flames and Trump in a cemetery.
The latest warning issued from the isolation nation came ahead of joint U.S. and South Korean Ulchi-Freedom Guardian military exercises on Monday, which the U.S. described as "defensive in nature," but which Pyongyang is unhappy about.
North Korean media reported Pyongyang stating the drills constituted "reckless behavior driving the situation into the uncontrollable phase of a nuclear war" and adding it has the Pacific island of Guam, Hawaii and the U.S. in it line of fire for a "merciless strike."
"The Ulchi-Freedom Guardian joint military exercises will be like pouring gasoline on fire and worsen the state of the peninsula," said the statement in Rodong Sinmun.
In its propaganda video, the rogue state added: "If a single bullet lands in the territory of Guam, the United States' bluffing will be revealed to the entire world as fake."
North Korea responded last year to U.S.-South Korea military exercises with a nuclear test.