North Korea Is Scaring More Americans Than Ever: Poll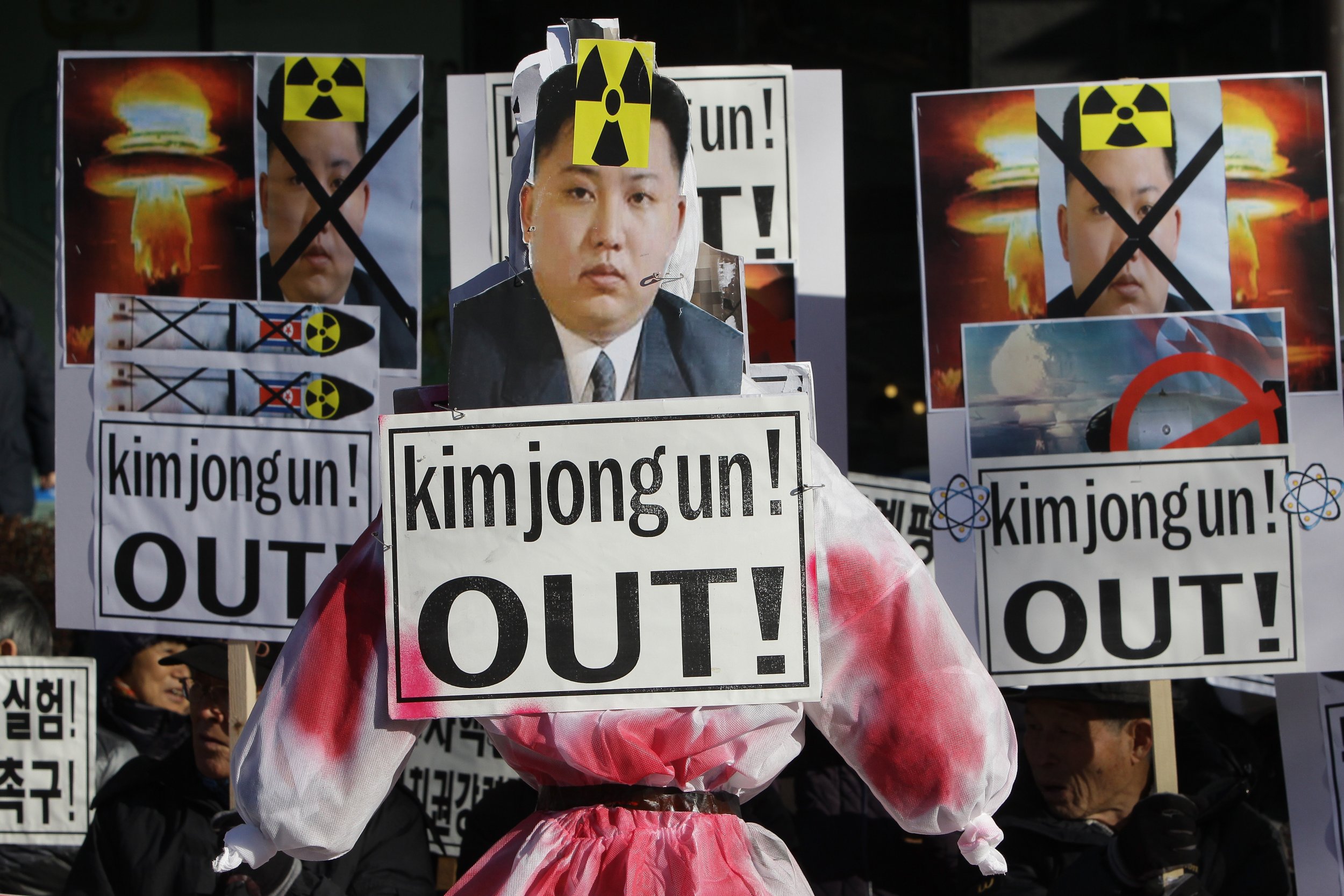 North Korea's nuclear production, missile tests and verbal warnings are really wearing on the U.S., according to poll results out Monday from the Chicago Council on Global Affairs.
In the think tank's 2017 foreign policy survey, 75 percent of Americans said they believed Pyongyang's nuclear program has become a critical threat to the nation. And concern is rising: Monday's finding was up 15 percentage points from the 60 percent of people who said the same in 2016, and 20 percentage points from the 55 percent who said so in 2015's poll.
Americans across the political spectrum expressed anxiety about North Korea, which, according to ABC News, has launched 11 rockets this year alone and triggered an international debate about how to respond to the escalating aggression. Eight in 10 Republicans, 75 percent of Democrats and 72 percent of Independents said they thought North Korea's nuclear program was a critical threat to the U.S. The reclusive country's supreme leader was also universally unpopular: Just 1 percent of Republicans, 3 percent of Democrats and 1 percent of Independents said they had a very favorable opinion of Kim Jong Un.
Americans may be afraid for good reason. After testing the intercontinental ballistic missile Hwasong-14 on July 28, Kim reportedly bragged that North Korea could target "random regions and locations," including the U.S. mainland. The state-run Korean Central News Agency added that the missile could eventually deliver a "large-sized, heavy nuclear warhead." Meanwhile, on Monday, North Korean Foreign Minister Ri Yong Ho told reporters that Pyongyang would attack "in the face of a clear and real nuclear threat posed by the U.S.," according to The Wall Street Journal.
As public concern mounts over the country's development of nuclear-capable weapons, the Trump administration is still figuring out how to respond to North Korea. In a July 28 statement, President Donald Trump criticized the recent missile tests as "only the latest reckless and dangerous action" by the regime.
"The United States condemns this test and rejects the regime's claim that these tests—and these weapons—ensure North Korea's security. In reality, they have the opposite effect," Trump said. "By threatening the world, these weapons and tests further isolate North Korea, weaken its economy and deprive its people. The United States will take all necessary steps to ensure the security of the American homeland and protect our allies in the region."
The Chicago Council on Global Affairs survey included responses collected from more than 2,000 adults between June 27 and July 19.