North Korea Will Pursue 'Defensive' Nuclear Program: Envoy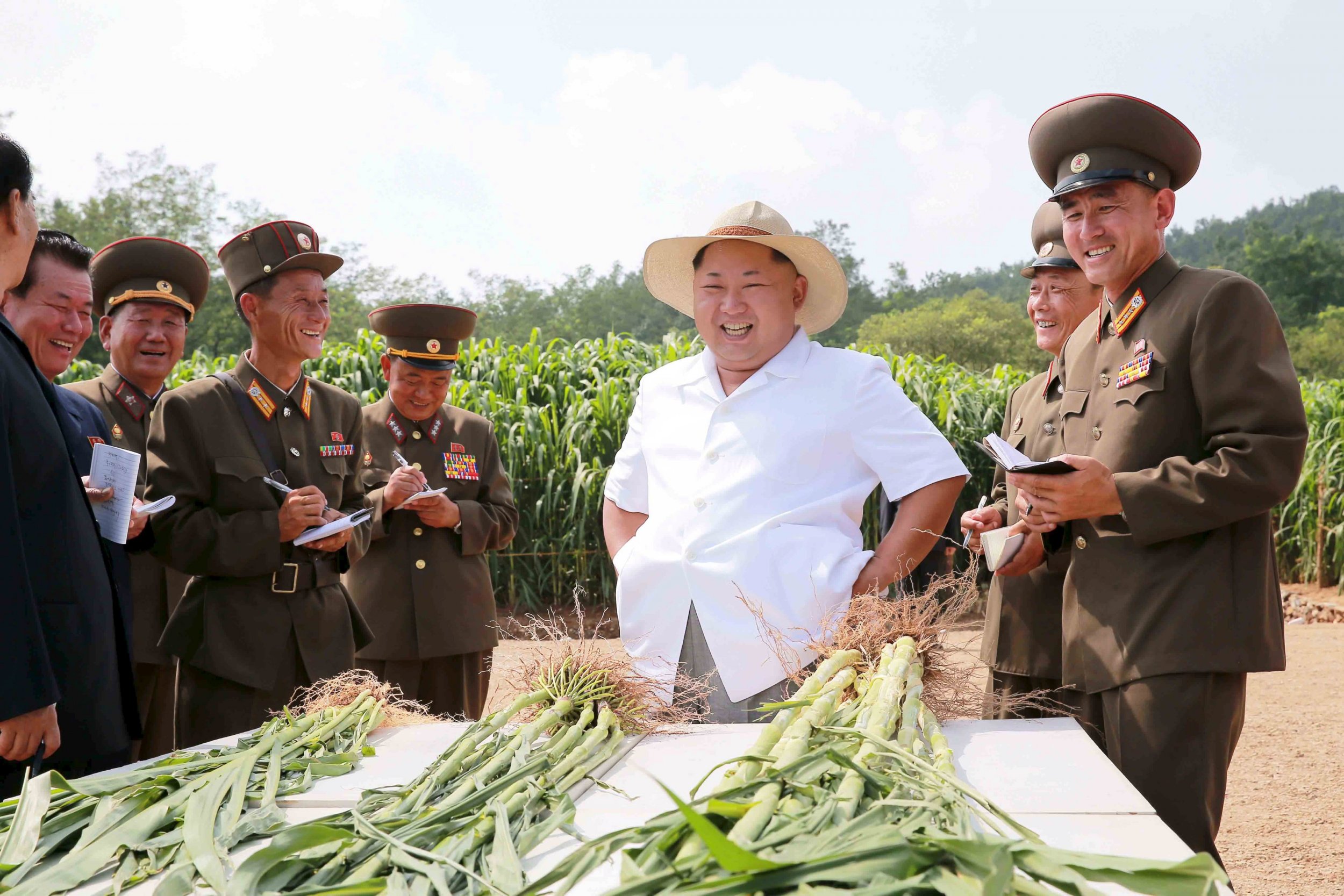 GENEVA (Reuters) - North Korea will pursue its "defensive" nuclear program as long as it feels threatened by the United States, its U.N. disarmament envoy in Geneva told Reuters on Thursday.
In a rare interview, Ambassador So Se Pyong also denounced the latest joint U.S.-South Korean military exercises, due to start next week, saying they fanned tensions on the divided peninsula as it marks the 70th anniversary of liberation from Japanese occupation at the end of World War Two.
"They have to change their attitude, their hostile policies attitude and otherwise ... We'll continue the simultaneous development of the economy and the nuclear program," he told Reuters, speaking English.
"It is to make a balance with the United States. It's totally defensive, that is 100 percent sure. But once they do something then we'll do the same. If they break (out in) another war, we are ready to make any kind of things," said So, who is the Democratic Republic of Korea's ambassador to the United Nations in Geneva and to its Conference on Disarmament.
North Korea has conducted three nuclear tests, the last in February 2013, and now calls itself a nuclear weapons state. It has said it is not interested in an Iran-like dialogue with the United States to give up its nuclear capabilities.
So denied that North Korea had played any role in laying land mines that exploded in the Demilitarized Zone border last week, injuring two South Korean soldiers. South Korea's military has threatened retaliation after it accused Pyongyang of planting the mines, calling it an act of provocation.
"If something happens in South Korea, they blame the North - (for) everything. A few years before there was the incident of the ship that sank, they blamed the North also," So said.
Pressed to clarify whether his government was involved, he said: "No. How can we make that small notorious things if there is a kind of big military action ... For what purpose?"
"TOP SECRET"
Asked about reports that North Korea might be preparing another underground nuclear test or long-range missile launch, he said:
"That is top secret. How can I say it to you specifically?"
A U.S. nuclear expert said on Wednesday that North Korea appeared to be expanding its capacity to produce uranium, which could be used to increase its stockpile of nuclear weapons.
The expert, Jeffrey Lewis, said recent satellite images showed North Korea had begun to refurbish a major uranium mill in Pyongsan.
So said he had no information on the site.
South Korea said on Thursday its president, Park Geun-hye, would hold an Oct. 16 summit in Washington with U.S. President Barack Obama to discuss issues including North Korea's nuclear program.
"Now it is time for them to begin another exercise. Even the current South Korean president, she said she needs a peaceful atmosphere for Korean reunification. Under the military exercise she is talking nonsense, that is only lip-service," So said.