North Korea Willing to Use Child Soldiers to Fight U.S.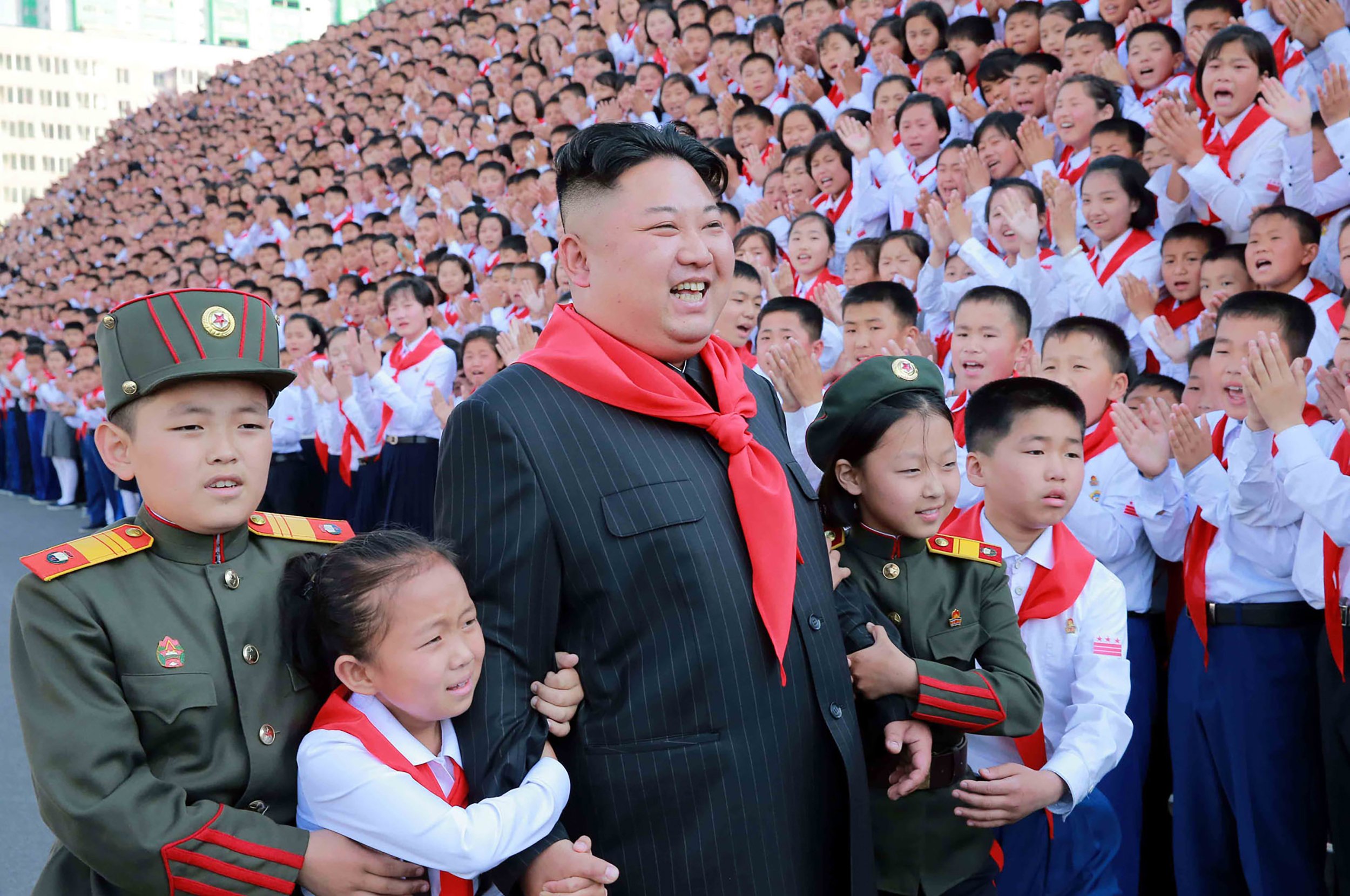 North Korean children would take up arms to defend their motherland from a U.S. attack, according to leaders of the country's main youth organizations.
At a joint national meeting of the Korean Children's Union (KCU) at the Victorious War Monument in Pyongyang on Monday, officials of youth leagues and members of the union declared the readiness of young North Koreans to fight the U.S. in the event of a military confrontation.
"The youngsters will take arms and participate in the sacred war of revenge to clearly show the mettle of the true sons and daughters of the socialist motherland and juvenile revolutionaries," they said, according to state-controlled North Korean news agency KCNA.
The article, titled "KCU Members Vow to Turn Out in All-People Resistance," also claimed that meeting participants condemned the latest U.N. sanctions targeting the country's export revenues as "the most barbarous crime aimed to prevent happy laughter and reading of the Korean schoolchildren from being heard," KCNA reported.
In a report detailing the exploitation of North Korean children, published in February, Human Rights Watch and the Korean nongovernmental organizations defined the KCU as a political organization, linked to the ruling Workers' Party of Korea, that requires children between 7 and 13 years of age to join. Meanwhile, the Kimilsungist-Kimjongilist Youth List is responsible for young people between 14 and 30.
According to the report, children spend their time farming; building statues, roads or railroads; and collecting materials such as scrap metal, broken rocks, pebbles, rabbit skin and old paper, which are used or sold by the school. Should they fail to meet the quota, students have to pay a cash penalty.
"Children who end up in North Korean forced-labor brigades live under terrible conditions and are not free to leave," said Kwon Eun-Kyoung, secretary-general at the International Coalition to Stop Crimes Against Humanity in North Korea, in introducing the report. "This type of enslavement must immediately be abolished, and those responsible for directing these brigades punished."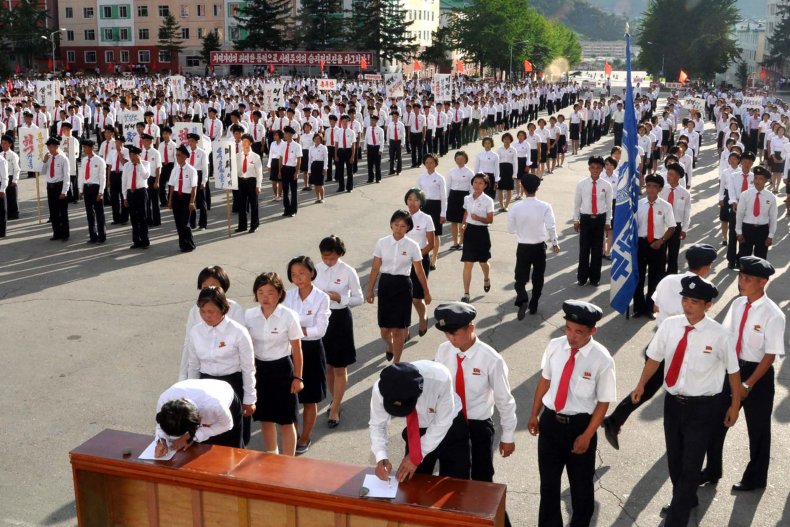 The KCU statement is the latest pledge of willingness to fight from various North Korean youth and workers' organizations. Thousands of people marched in Pyongyang last week to condemn the U.N. sanctions, carrying banners reading "Let's become bullets and bombs devotedly defending respected Supreme Leader Comrade Kim Jong Un!," among other slogans in support of the country's leadership.
In another show of support for the country's military, the North Korean state-controlled media reported that nearly 3.5 million people had enlisted, with pictures released on Sunday showing working youths and university students standing in long lines to sign petitions to join or rejoin the Korean People's Army.
Tension on the Korean Peninsula has escalated in recent months following North Korea's continuing development of nuclear weapons and repeated intercontinental ballistic missile test launches. The latest tests in July raised concern among U.S. experts that the country has developed rockets capable of hitting the U.S. mainland.
President Donald Trump recently warned that North Korea would face "fire and fury like the world has never seen" should it follow through with its threats to strike U.S. territory. He later added that military options are "locked and loaded."
For its part, North Korea released a detail plan to launch a missile strike that would hit 18 to 25 miles from the island of Guam, although Kim Jong Un appears to be in no rush to strike.