North Korea Won't "Budge An Inch" in Its "March" Toward Stronger Nuclear Weapons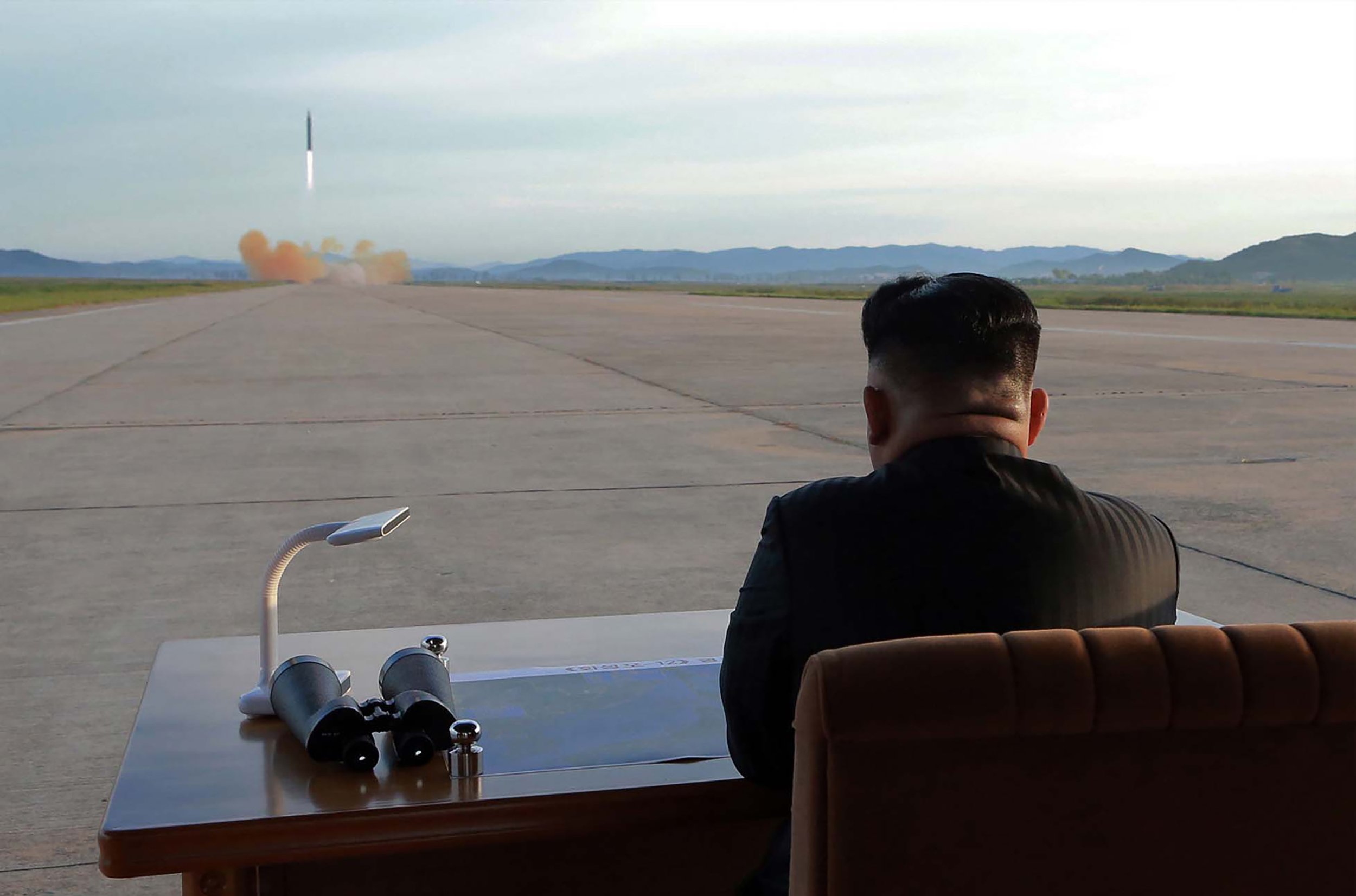 North Korea declared Tuesday it will not "budge an inch" in its pursuit of stronger nuclear weapons, the Seoul-based Yonhap News Agency reported.
The rogue state also said it has no interest in holding talks with the U.S., even without preconditions about its nuclear program, a scenario recently put forward by Secretary of State Rex Tillerson. But Tillerson quickly shifted his position after pushback from the White House and on Friday said North Korea "must earn its way back to the table." The secretary of state said a "sustained cessation of North Korea's threatening behavior must occur before talks can begin."
On Tuesday, North Korea's state-run newspaper, Rodong Sinmun, accused Tillerson and the U.S. of trying to "shift responsibility" for the heightened tensions between the two countries. It said the U.S. is trying to "set the tone for manipulating new U.N. Security Council resolutions that may include a maritime blockade if we do not accept dialogue aimed at discussing the abandonment of our nuclear weapons."
Related: North Korea thinks U.S. wants to "physically destroy" it and won't give up nukes, Russian expert says
"There is no change in our stance that we will not budge an inch in our march toward strengthening our nuclear force," the paper added.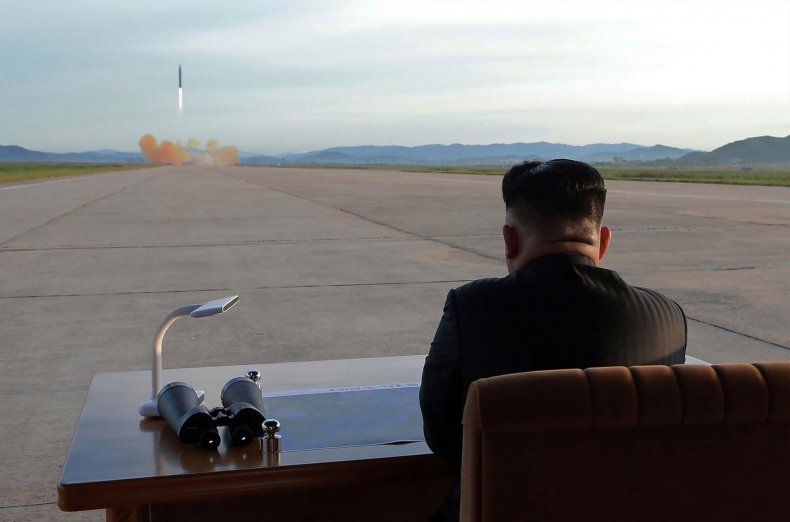 The U.S. and North Korea have been enemies for decades, but the animosity has reached historic levels in 2017 as Kim Jong Un's regime has conducted a slew of missile tests. The country in late November launched its most powerful ballistic missile, which reached an altitude of 2,800 miles and traveled for roughly 50 minutes before crashing into the Sea of Japan. This test occurred as part of Pyongyang's broader effort to acquire the technology that would allow it to launch a nuclear weapon at the mainland U.S.
In early September, North Korea conducted its sixth and most powerful nuclear test to date and has since threatened to hold a seventh test over the Pacific Ocean, a move that could pose a huge threat to shipping and aircraft.
Related: What kind of bombs does North Korea have? A guide to Kim Jong Un's nuclear weapons
Meanwhile, President Donald Trump and Kim––known as "Rocket Man" to Trump––have often traded threats and insults from across the globe. Many in the foreign policy community feel Trump's belligerent rhetoric toward North Korea has only served to exacerbate the situation.
The international community has attempted to pressure Pyongyang to give up on its nuclear ambitions via harsh economic sanctions, but it has remained obstinate about its goals. A number of countries also are reportedly violating these sanctions, offering the reclusive nation a lifeline.
North Korea is believed to have anywhere from 25 to 60 nuclear weapons, but many experts believe it has not yet developed the technology to launch a nuclear-tipped intercontinental ballistic missile toward the mainland U.S. successfully.
On Tuesday, White House national security adviser H.R. McMaster said during in interview with CBS the U.S. can't "tolerate" the risk posed by a nuclear North Korea. "What happens when North Korea gets this capability? What if other nations in the region arm in this way? That's going to be even more destabilizing," McMaster said.