North Korea 'Rants About Trump' in Letter Urging Australia To Scrap U.S. Alliance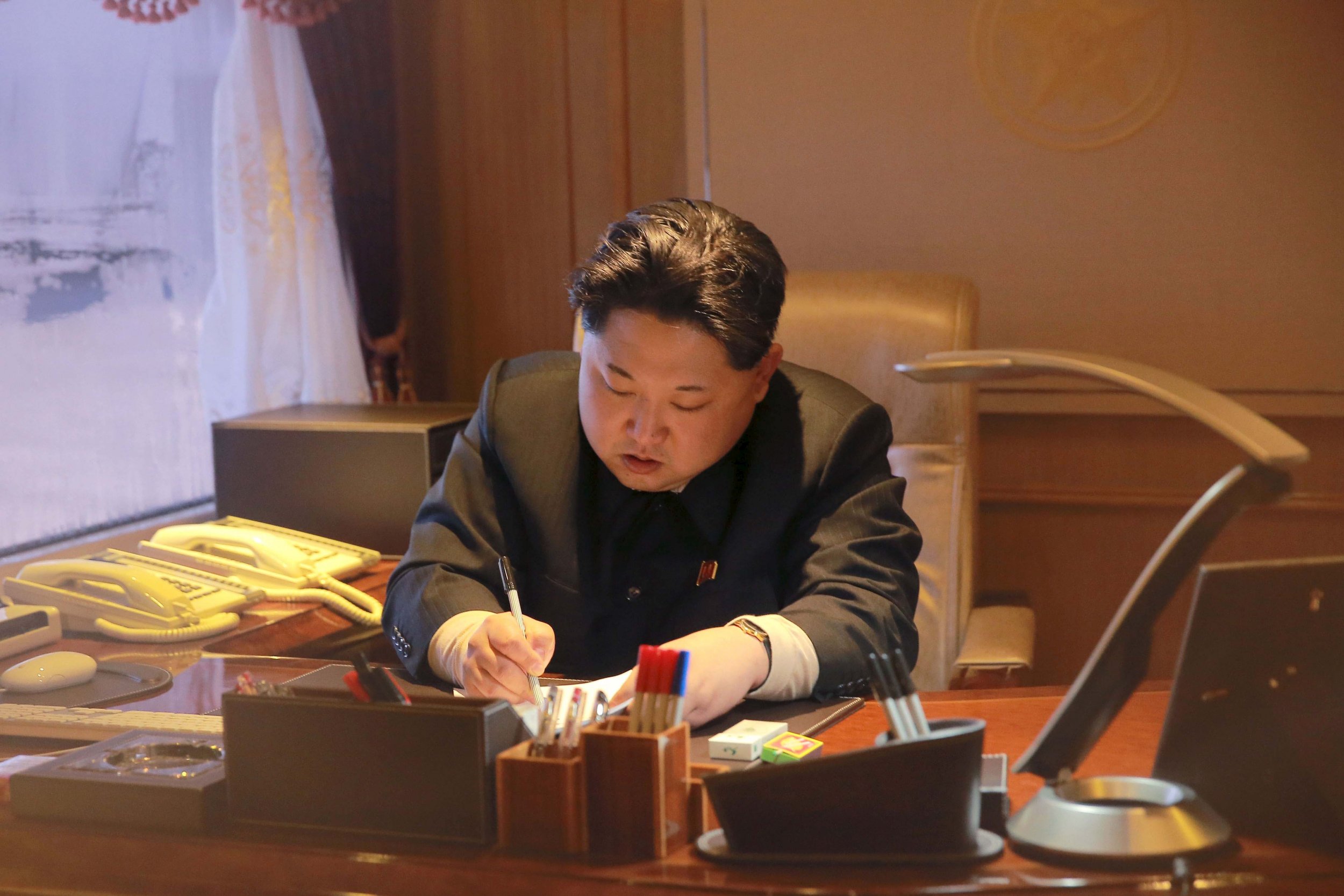 Australia has confirmed it was one of the recipients of a letter from North Korea inviting the country to reject its alliance with the U.S.
Australian Foreign Minister Julie Bishop said the missive was sent from North Korea's embassy in Jakarta, Indonesia, to the Australian embassy in the country, but did not name the other recipients.
"I see it as a positive sign," she told reporters Friday, quoted in Reuters. "This is an unprecedented step for North Korea to send a letter directly to another government in this way. It's not the way they usually publish their global messages," she said.
According to Bishop, the message showed the international community's plan to impose diplomatic pressure and sanctions was working, and would eventually bring Pyongyang back to the negotiating table.
But Australian Prime Minister Malcolm Turnbull did not share her enthusiasm. Speaking to 3AW Radio on Friday, Turnbull said the letter "doesn't actually say anything about Australia so much, it's basically a rant about how bad Donald Trump is."
North Korea sent various open letters to foreign parliaments and political parties in September, a few days after President Donald Trump threatened to "totally destroy" Pyongyang in his speech at the U.N. General Assembly.
In reporting news of the letters, North Korea's state-controlled media did not specify at the time which countries they had been sent to. The letters invited the recipients, who were described as valuing "independence, justice and peace" to turn against the U.S. "reckless moves to plunge the world into a nuclear disaster."
"If Trump thinks that he would bring the DPRK, a nuclear power, to its knees through nuclear war threat, it will be a big miscalculation and an expression of ignorance," the letter read, referring to North Korea through its official name Democratic People's Republic of Korea (DPRK).
For the Australian prime minister, the message was yet another expression of North Korea's bombastic rhetoric. "It is consistent with their ranting and complaining about Donald Trump. But the fact of the matter is that North Korea is the one that is in breach of U.N. Security Council resolutions," he said.
"It's North Korea that is threatening to fire nuclear missiles at Japan and South Korea and the United States. It's North Korea that is threatening the stability of the world and that's the country, the regime that has to return to its senses and stop this reckless conduct," he added.
A key U.S. ally in the Pacific, Australia's Turnbull was the first world leader to pledge support for Trump should North Korea follow through with its threat to strike the U.S. territory of Guam or other targets on the U.S. mainland. "We are joined at the hip," Turnbull said of his country's alliance with the U.S.