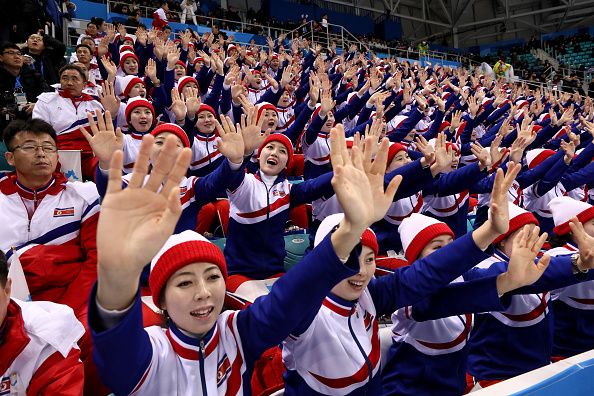 As North Korea sends a large delegation to attend the Winter Olympic Games in South Korea, almost nothing has attracted more attention than the so-called "army of beauties," a group of hundreds of singing and choreographed young women, who many have likened to cheerleaders. A new interview with a former cheerleader gives a rare glimpse into the inner workings of the group.
Pyongyang sent 22 athletes to the Olympics, and more than 200 cheerleaders to accompany them. Little was known about the North Korean cheerleaders except that they were carefully vetted and trained to ensure that they wouldn't flee during their trip south. In an interview with the BBC, a former cheerleader, a defector who escaped to South Korea several years ago, sheds light on the intensive psychological training the women undergo in order to join "the army of beauties."
"We were not just there to cheer, we were told to go into the heart of the enemy," Han Seo-Hee, the former cheerleader.
Related: North Korea Stiffs South With Winter Olympics Hotel Bill Worth Millions
The cheerleaders were meant to promote the North Korean concept of Juche, which roughly translates to self-reliance. They were instructed never to forget that they were traveling to honor North Korean leader Kim Jong Un. The regime also coached the women to remember their home country and warned them against becoming mesmerized by the trappings of the capitalist world they would see during their trips abroad, Han noted.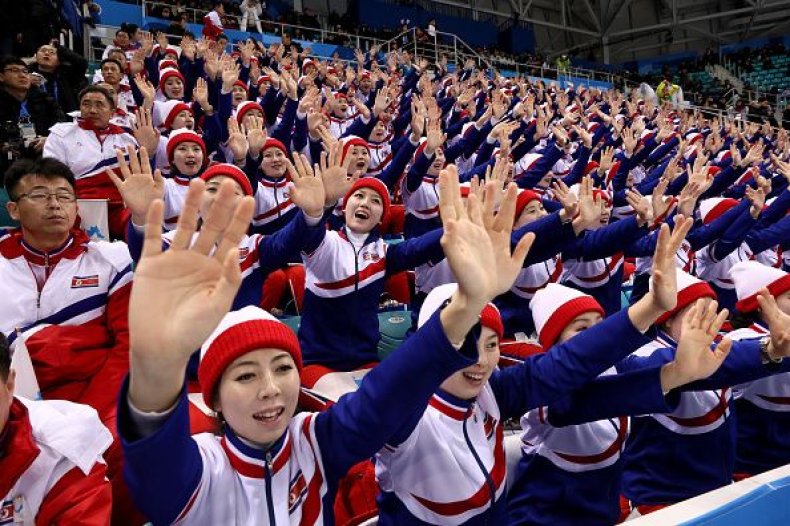 The young women who are included in the group of cheerleaders are generally college students in the 20s who are selected from the most prestigious families and schools in North Korea. Their mission is to serve as public emissaries for an isolated and repressive regime.
Suki Kim, a journalist who spent months undercover in North Korea working in a missionary school for the children of North Korea's elite, said the women are prohibited from speaking about their experience abroad once they return home.
Having a large North Korean delegation attend the 2018 Winter Olympics was meant to safeguard against a conflict between the two Koreas during the sporting event.
SaveSaveSaveSave
SaveSave