North Korean Cheerleaders Take Sightseeing Break Before Outdoor Performance of Traditional Folk Song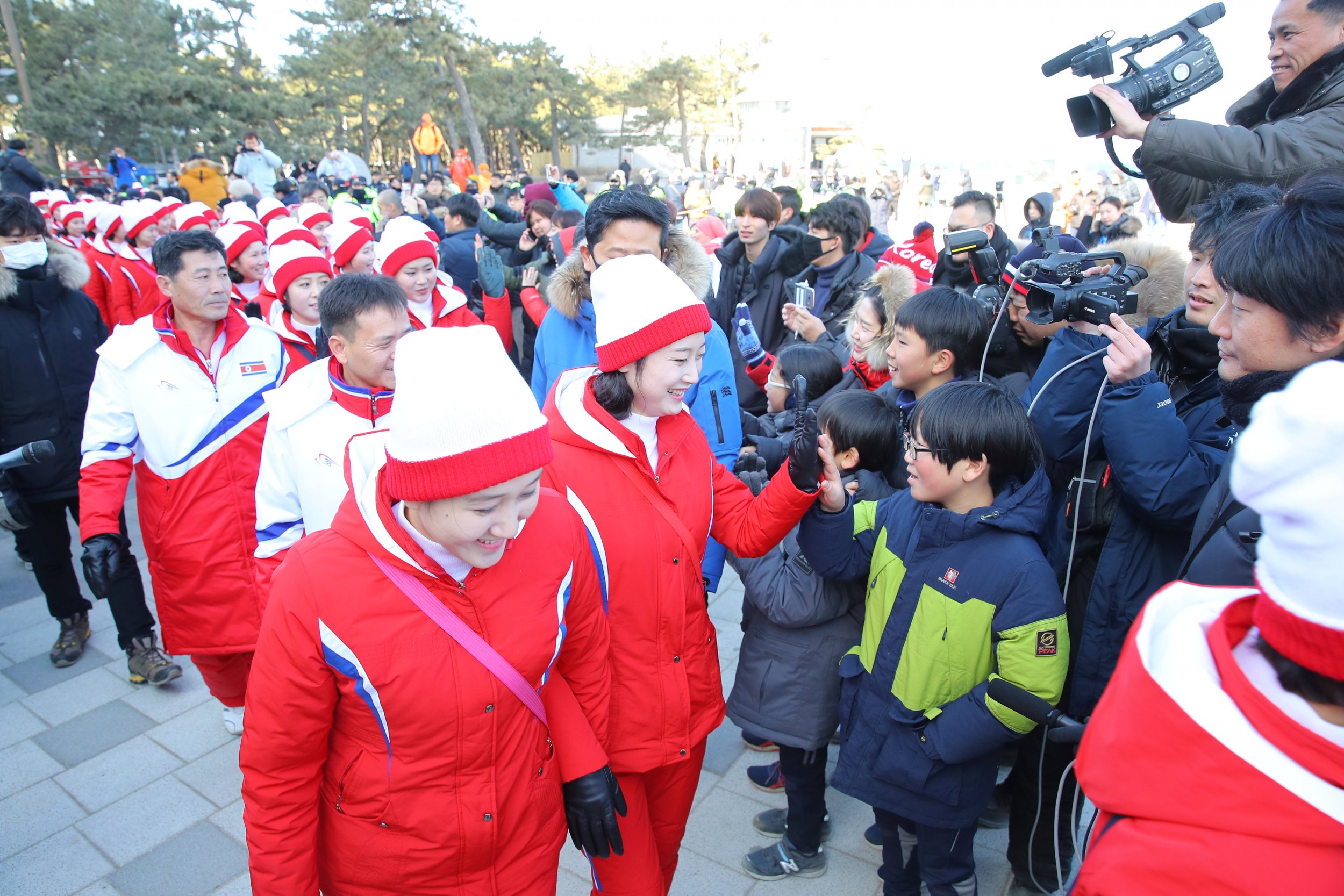 North Korean cheerleaders ventured outside to do some sightseeing on Tuesday in the South Korean city of Gangneung before singing traditional folk songs in an open-air public performance.
The 229 young women—who are carefully selected on the basis of physical and ideological criteria and are dubbed the "army of beauties" in South Korean media—have fascinated and puzzled the Olympic audience.
Accompanied everywhere by male minders, the women wore matching uniforms and marched in orderly lines as they were pursued by a press pack and curious passersby along Gyeongpo Beach. Their coordinated cheering while watching Olympic events has similarly drawn significant media attention. They spent Monday relentlessly cheering the united Korean hockey team, which suffered their second 8-0 defeat at the Games.
According to the Seoul, South Korea–based, state-run news channel Arirang News, the cheerleaders mostly ignored reporters' questions, simply noting it was nice to be outside and adding jokingly it was hard to enjoy the view with so many journalists circling them.
In the afternoon, a group of 80 squad members headed to Ojukheon House, the home of 16th century Confucian philosopher and reformer Yi I and his mother, the artist and calligraphist Shin Saimdang.
The break from performing did not last long, however, as the group appeared with musical instruments to give a 30-minute open-air performance, news agency Yonhap reported.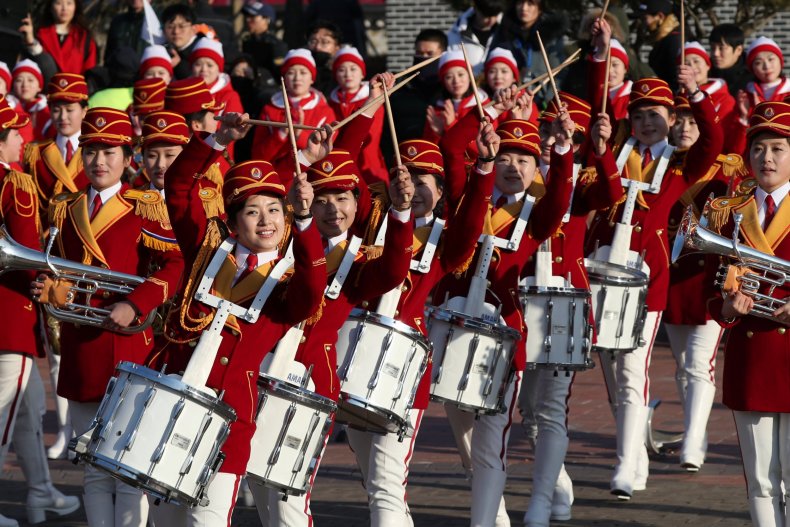 The performance included a rendition of a song named Arirang, which featured at the beginning of the Olympic opening ceremony on Friday. The song has been passed through generations of Koreans for an estimated 600 years, generating more than 3,000 different versions. At one point, it even became a resistance anthem against the Japanese occupation of the peninsula between 1910 and 1945.
Though its versions may vary slightly between one another, the song essentially describes the sorrow of two separated lovers who wish to be reunited—a meaning that strikes a powerful chord in a country where thousands of families were separated by the division of the two Koreas, as South Korean violinist Won Hyung-joon told Public Radio International last week.