North Korean Defector Claims South Korea's Intelligence Service Blackmailed Him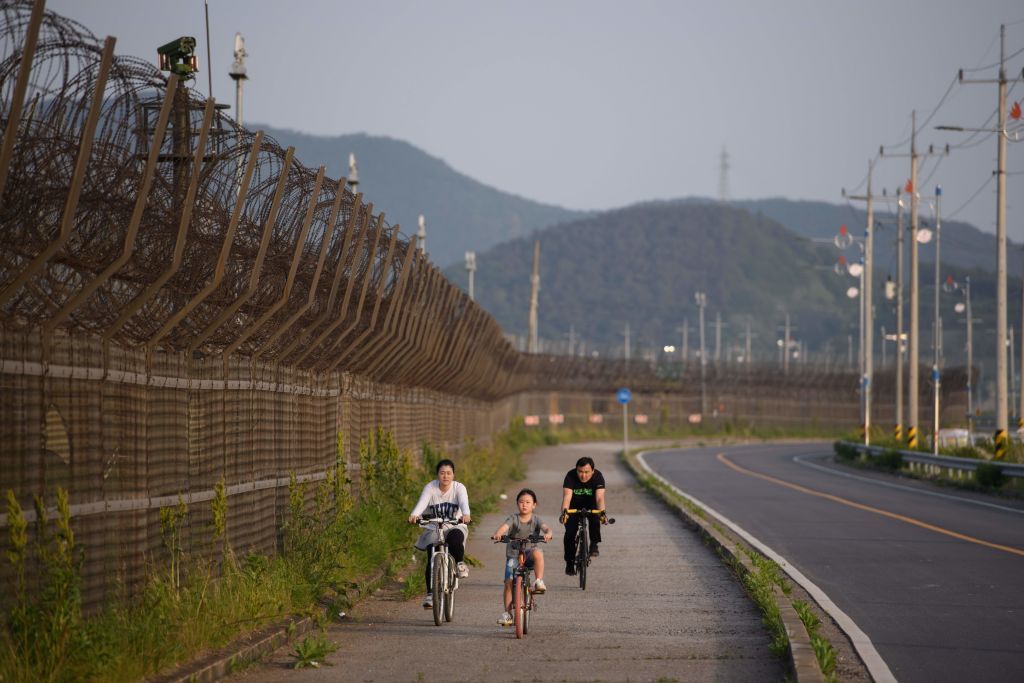 A North Korean who defected to South Korea along with several others in 2016 now claims he was blackmailed into doing so.
Ho Kang Il, a North Korean restaurant manager and his staff of 12 women defected to South Korea after the National Intelligence Service (NIS) coerced them.
"Originally, I was a cooperator of the NIS and brought information to them," Ho told South Korea's Yonhap news agency. "They threatened that unless I come to the South with the employees, they would divulge to the North Korean Embassy that I had cooperated with the NIS until then."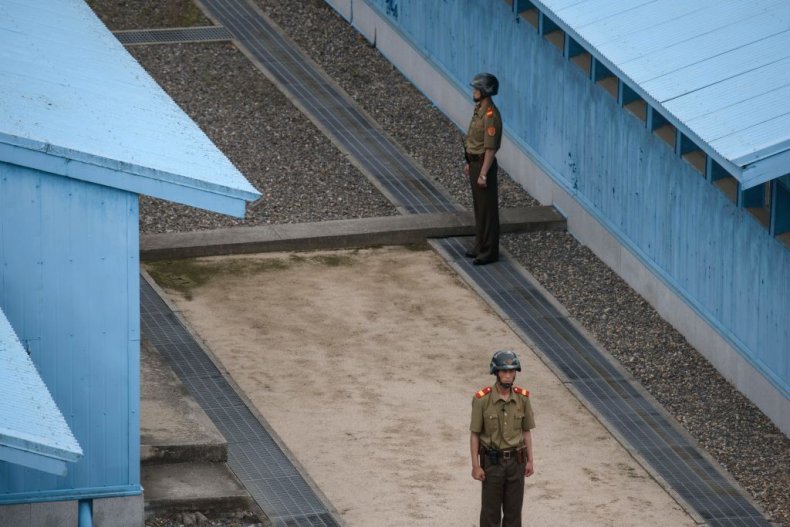 The intelligence agency allegedly first lured Ho into defecting, promising him that he and his staff would be allowed to open a restaurant in South Korea's capital, Seoul. However, when Ho appeared reluctant to leave North Korea permanently, he claims agents threatened him.
"I had no choice but to do what they told me to," Ho said. He also explained that his employees did not know their fate until they had boarded the plane, believing they were headed to a restaurant in southeast Asia.
The intelligence's alleged actions would have taken place under the government of impeached and imprisoned ex-President Park Geun-hye. Questions about the North Korean defectors were first raised two months ago after a South Korean television channel aired interviews with Ho and three of his staff members. In the broadcast, the four defectors appeared with their faces blurred and said they had been coerced into leaving North Korea, the BBC reported.
Last week, the UN special rapporteur on human rights in North Korea, Tomás Ojea Quintana, said that a thorough and independent investigation into the case is needed, calling for a formal inquiry.
"There is a need to respect their rights as victims. When I say victims, I am implying that they were subject to some kind of deceit in regard to where they were going," Quintana said, German broadcaster Deutsche Welle reported.
The South Korean government offers defectors $860,000 if they cross into the country and provide intelligence that improves the country's security. The amount was previously just over $200,000, but was quadrupled last year.
According to Ho, the South Koreans also disclosed his and his employees' defection to the public without their consent. He also claimed that he and some of his staff wish to return to North Korea, feeling completely lost and abandoned in South Korea.
"Even if I get punished, I will go back to my hometown. The NIS of the Park Geun-hye government thoroughly took advantage of me and then abandoned me," Ho told Yonhap. "Some of the employees that I'm in contact with all say they want to go back to their hometown."
For its part, the government of North Korea has called for the defectors return, saying they were kidnapped by the south.
As for Ho and many of the other restaurant workers, the just wants to return home and for the truth to be revealed.
"In order for us to go back home, truth must first be uncovered," Ho said. "In the course of finding the truth, it should be made public how the NIS of the previous government thoroughly took advantage of me and the female employees."