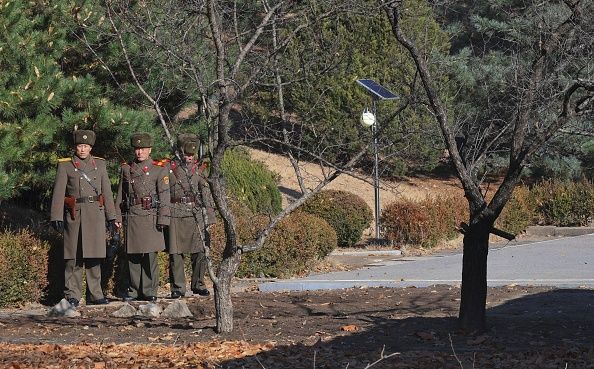 A North Korean defector's dreams came true after he was given free Choco Pies for life.
The North Korean soldier who defected to South Korea through Panmunjom last month mentioned Choco Pies when he awoke from surgery.
Orion Confectionery, which produces Choco Pies, told The Korea Times on Tuesday that it would gladly provide its popular snack to the soldier. The 25-year-old was sent 100 boxes of the pies from the company.
"We heard the soldier has not recovered enough yet to eat food. In a sense, we sent Choco Pie boxes to the employees in the hospital," an Orion official told The Korea Times.
The Choco Pie, a popular treat in South Korea, consists of chocolate, a graham cracker crust and marshmallow filling. The term "choco pie" originated in America, but the sugary snack is also called "choco pie" in places like Japan and South Korea. It it also known as a chocolate marshmallow pie, a Wagon Wheel, an angel pie and a MoonPie.
The soldier, known only by his surname, Oh, defected to South Korea on November 13, crossing the demarcation line in the heavily guarded Joint Security Area (JSA), the only part of the 160-mile demilitarized zone (DMZ) border area in which soldiers from the two countries face each other.
South Korean doctors diagnosed the 25-year-old with a parasitic infection in his stomach and hepatitis B from his time in North Korea. He was transferred from the Ajou University Hospital's intensive care unit to a general ward last week, and started eating liquid food. When he was well enough to eat solid food, he requested a Choco Pie.
The North Korean regime once considered the South Korean snack's popularity a threat. North Korea ordered a crackdown on Choco Pies and replaced them with imitations, according to a report from The Guardian in 2014. In retaliation, activists in South Korea began sending Choco Pies over the border with balloons, the BBC reported.