North Korean Defector With Gunshot Wounds Will Have $60,000 Medical Bill Paid for by South Korea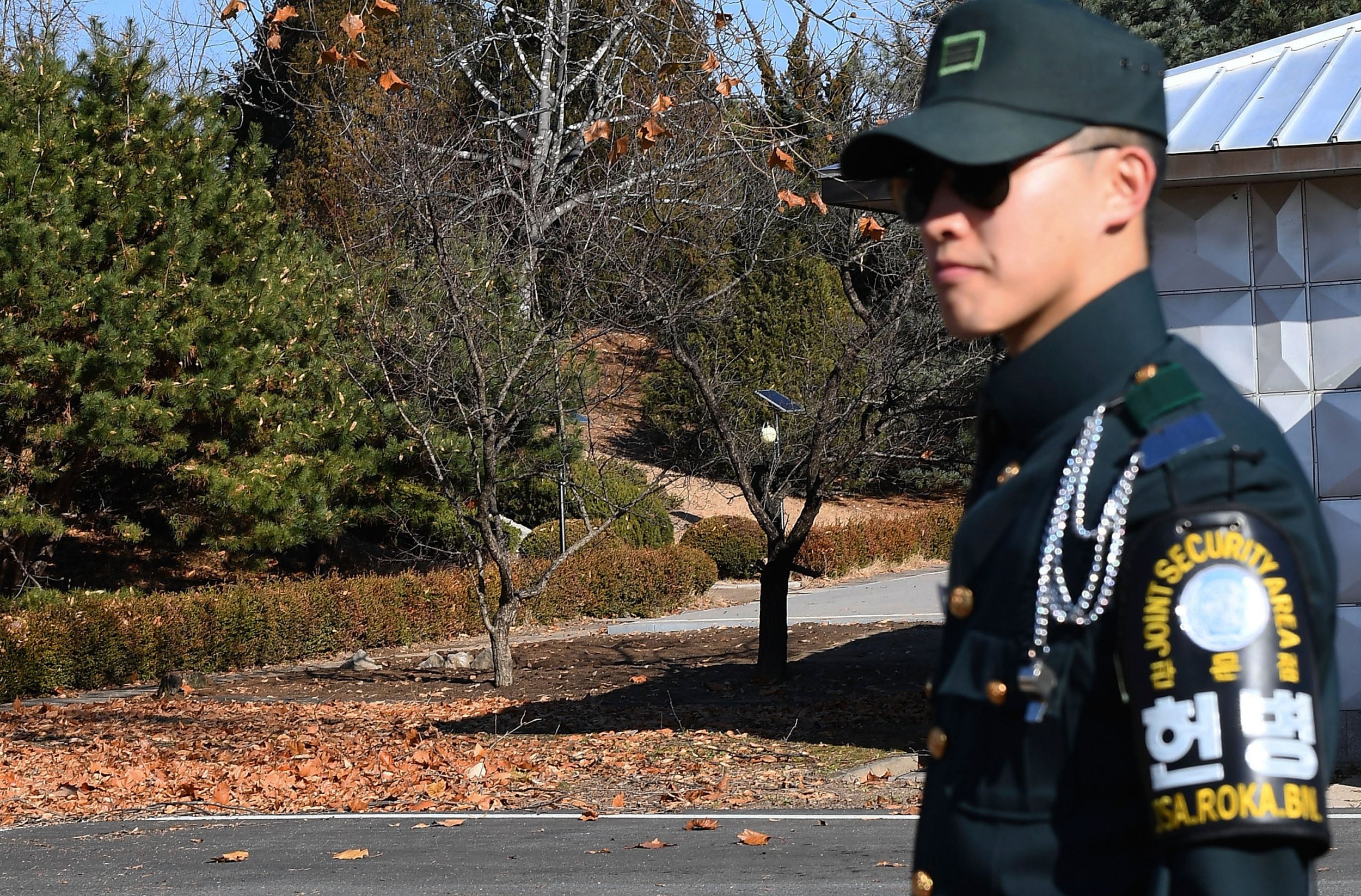 The North Korean soldier who risked his life in November to defect to the South has formally expressed his desire to remain in the country and will have his medical bills paid in full.
The defector, identified in local media as 24-year-old Oh Chung Sung (or Oh Chong Song, depending on the translation), will be given South Korean citizenship following a government interrogation from which few details have been shared in the press.
"Although Mr. Oh indirectly expressed his will to defect by coming to South Korea through the Joint Security Area (JSA), it was not proven perfectly," the Ministry of Unification told South Korean The Dong-A Ilbo newspaper on Wednesday. "He has made clear that he wants to defect to South Korea during the government's recent joint interrogation."
Oh racked up 65 million won ($60,800) in medical bills after suffering at least four gunshot wounds as his North Korean comrades fired at him as he ran across the military demarcation line at the JSA in the Demilitarized Zone (DMZ) border area between the two countries. Around 60 percent of the costs will be shouldered by South Korea's National Health Insurance, while the remaining 40 percent will be covered by the South Korean unification ministry, in line with the country's North Korean Refugees Protection and Settlement Support Act.
After being shot and wounded as he ran across the border under a hail of bullets on November 13, Oh was rescued and airlifted to the private Ajou University Hospital, where one of South Korea's leading trauma surgeons, Lee Cook-jong, operated on him. As well as being treated for the gunshot wounds in two rounds of surgery, Oh was also diagnosed with pneumonia, hepatitis B and a parasitic infection in his stomach. He has not yet fully recovered his strength, but his condition had stabilized enough to allow him to be transferred to a South Korean military hospital earlier this month, Reuters reported.
Lee kept the young man company through his recovery, hanging a South Korean flag in his room to reassure him his escape had been successful, showing American TV shows and movies, and discussing his future. "His hair style is like a jarhead, like the United States Marines, so I actually joked, 'Why don't you join the South Korean marines?' He smiled and said that he would never ever go back to the military system again," the surgeon told Reuters in an interview last month.
Under South Korean law, North Korean defectors can receive support from Seoul's government to resettle in the country, including finding accommodations, receiving a stipend and, if necessary, being given security protection.
Defectors usually spend a period of three months in the Settlement Support Center for North Korean Refugees, a government facility for reeducation known as Hanawon. But Oh's path into South Korean society will be different, the ministry of unification told Dong-A Ilbo, without adding further details.
"Generally, a resident registration card is issued after completing a three-month program at Hanawon, but Mr. Oh is likely to take a different course," the ministry said, adding that his resident registration card had not yet been issued.