North Korean Defectors Challenge Kim Jong Un and Moon Jae-in's Ban on Border Propaganda
North Korean defectors in South Korea have decided to challenge an agreement between the two Korean leaders banning the launch of propaganda leaflets across the border and have called for a day of action on May 5.
A number of North Korean defector-led advocacy organizations, such as Fighters for a Free North Korea, planned a meeting at the Odu Mountain Unification Observatory near the border with North Korea to release thousands of leaflets denouncing the regime, South Korean media reported.
The rally is scheduled to close the 15th North Korea Freedom Week, an annual event beginning in the last week of April that focuses on raising awareness about the human rights situation in the authoritarian state.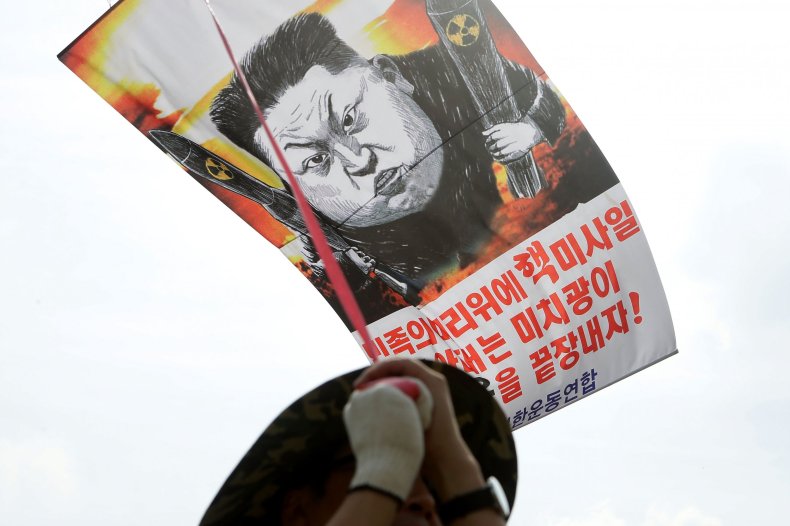 During the historic inter-Korean summit last week, North Korean leader Kim Jong Un and South Korean President Moon Jae-in pledged to end all hostilities and work towards peace on the peninsula. Propaganda broadcasts via loudspeakers, as well as the distribution of leaflets across the borders, were due to cease by May 1, according to the Panmunjom Declaration signed at the end of the summit.
The North Korean defectors do not trust Kim's intentions and want to keep fighting for the rights of their former compatriots. "We will keep doing this for the people of North Korea," Fighters for a Free North Korea leader Park Sang-hak told Yonhap news agency. Police presence is expected at the event, with officers instructed to break out the protest if needed, the South Korean newspaper Hankyoreh reported.
The launch of balloons filled with propaganda leaflets or other media content banned in North Korea has been a source of tension between the two countries. In October 2014, North Korean guards attempted to shoot down the balloons, firing several rounds of cartridge from anti-aircraft machine guns in their direction.