North Korean Diplomat Purged, Possibly Executed, by Kim Jong Un, on Suspicion He Was U.S. Spy: Report
As North Korean leader Kim Jong Un prepares for his next summit with President Donald Trump next week, his government is carrying out a purge of its ranks, according to reports.
At least one senior diplomat, named Han Song Ryol, was removed from his position due to accusations of having spied for the U.S., and Reuters reported that the diplomat was likely executed or sent to a labor camp. A South Korean paper previously reported that Han had been sent to a labor camp due to his work on the nuclear talks with the U.S.
A diplomat named Kim Hyok Chol was named to head the talks on denuclearization, according to reports. He was previously North Korea's ambassador to Spain.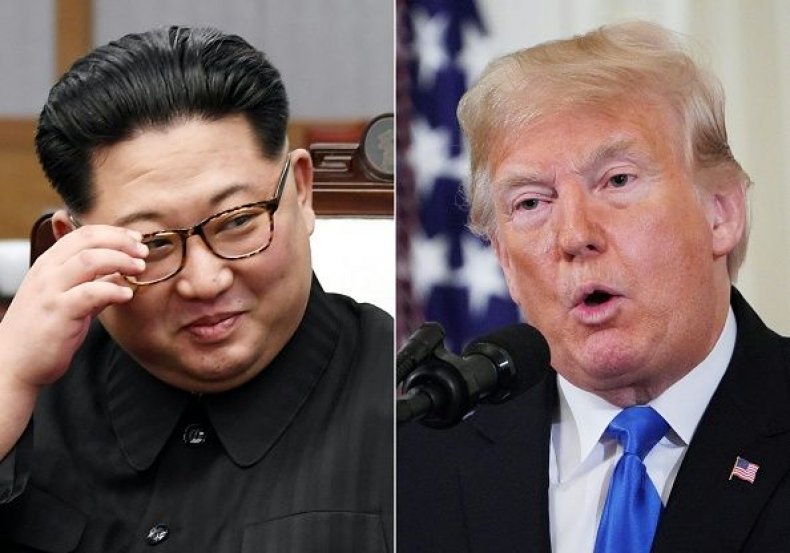 Trump and Kim will meet in Vietnam next week for what will be their second summit to discuss the possible denuclearization of the Korea Peninsula. Critics of the president have said that Trump walked away from the last meeting, held in Singapore in June, with few concrete concessions. Experts have said that North Korea should provide an inventory of its nuclear arms and a timeline for destroying them. The country is estimated to have around 13 hidden bases where it houses nuclear-capable missiles.
Trump, however, has said that he is not in a hurry to conclude the negotiations. Speaking to reporters in the Oval Office on Tuesday, the president said the upcoming meeting with Kim was "very exciting" and that he has high hopes for eventual denuclearization, but he added that he is in "no particular rush."
But North Korea may have an incentive to speed up the talks. The country is still subject to devastating economic sanctions due to its nuclear program, and the sanctions make basic economic activities like food production more difficult. Last summer, the Red Cross warned that a heat wave could have "potentially catastrophic effects" on North Korea's food supply.
North Korea would also like to end formally its war with its neighbor South Korea, which has been frozen since 1953.
Regardless of the incentives, however, some experts have expressed skepticism that the upcoming Trump-Kim summit will yield significant results. Others argued North Korea is unlikely to give up its nuclear weapons altogether.
"The next summit is unlikely to prove a decisive success or failure, although pre-negotiating a couple of specific steps in the direction of denuclearization would help ensure progress," Patrick Kronin and Kristine Lee wrote for 38 North, a site that tracks events in North Korea. "The president has 2019 and perhaps 2020 to demonstrate that diplomacy is productive and not simply buying Pyongyang relief from pressure and time to keep acquiring lethal weapons."
North Korean Diplomat Purged, Possibly Executed, by Kim Jong Un, on Suspicion He Was U.S. Spy: Report | World