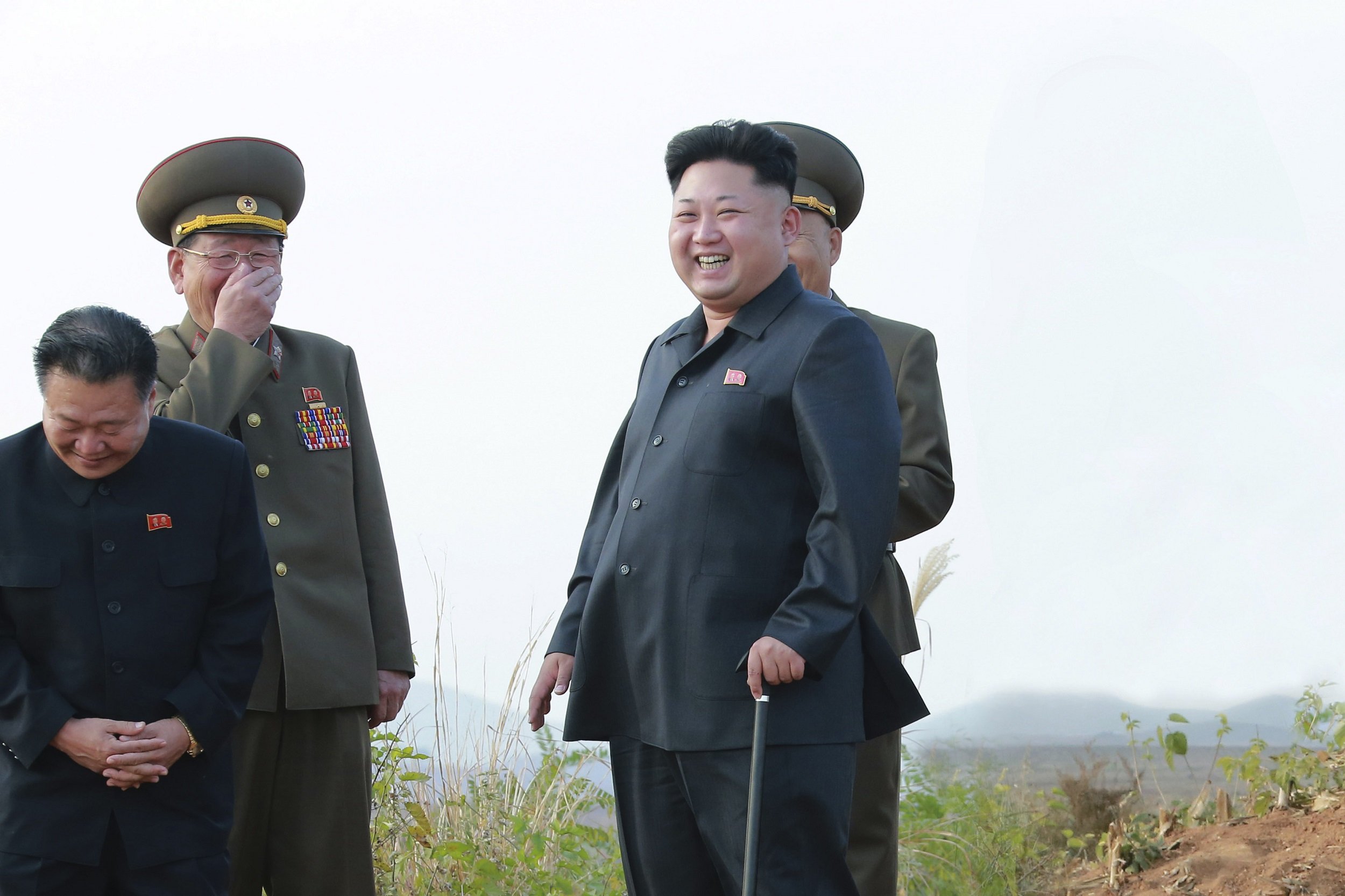 He flew in from Pyongyang to protest attempts by "hostile" elements, including America and Australia, to defame his country, but North Korean official Choe Yong-nam was also forced to hear an earful about his country's human rights record Wednesday.
In an extraordinary session at the United Nations, Choe and the UN ambassador from the Democratic Republic of North Korea (DPRK), Ja Song-nam, sat through a long session, organized by Botswana, Australia and Panama, where the horrific human rights conditions in the repressive country were painstakingly detailed.
The most engaging speaker at the Wednesday session was Michael Kirby, a retired Australian High Court Justice who has led a UN-commissioned investigation into North Korea's labor camps, its kidnappings and torture of dissidents and the policies that led to mass starvation in the country.
Last year Kirby was so shocked after hearing hundreds of testimonies from victims of the North Korean regime, that he proposed referring Pyongyang's leaders, through the Security Council, to the International Criminal Court, where they could be tried for crimes against humanity.
For now, Australia, Botswana and Panama merely tabled a condemnation resolution at the Third Committee, which deals with human rights. But as the Australian ambassador to the UN, Gary Quinlan, told me, the Security Council path is still being considered as well.
But the most unusual feature of Wednesday's UN session was that Pyongyang, often described as the seat of a "hermit kingdom," decided to fully engage with the proceedings, answering criticism with verbal attacks on the critics.
Ambassador Ja gave a long formal answer to Kirby's allegations, the North distributed a compact disc of materials to support his answers, and Ja and Choe patiently answered reporters' questions afterward, speaking freely in fluent, plain English.
"We have, since long, been telling the international community that the DPRK attaches importance to dialogue and cooperation in the area of human rights," Choe, a Pyongyang foreign ministry official who has flown here to attend the current General Assembly session, told me. "But we cannot simply continue [such dialogue as long as] forces hostile to the DPRK are trying to eliminate the DPRK as a state, as a country and as a nation," he said.
Yes, he added, those forces include the United States, which is "a hostile country against the DPRK."
Choe said that his country has sent a letter of protest to the UN Secretary General, Ban Ki-moon, who happened to also be a former foreign minister of South Korea, which is still officially at war with its northern neighbor.
In the letter "We protested the fact that this sacred UN building was going to be used for sinister political confrontation purposes of certain forces hostile to the DPRK," Choe said. These forces, he added, "are trying to defame the DPRK and ultimately eliminate the ideology and social system of the DPRK on the pretext of human rights."
He said similar letters were sent to the ambassadors of Panama, Botswana and Australia. Even without Kirby's criticism, he added, "Australia is now engaged in hostile activities by arranging this kind of meeting. We want to be friendly with Australia, but Australia is not responding to our sincerity, but instead it is responding to our sincerity with such hostile activities."
He then reiterated that sentiment, getting as animated as a man wearing a pin bearing the smiling face of his leader, Kim Jong-un, on a jacket lapel can. "We are trying to be friendly with Australia, but why Australia is not reciprocating that sincerity of the DPRK? That, we are very much against."
Kirby's call last winter to refer North Korea's human rights record to the Security Council, and ultimately to the world court, is yet to go far. That is mostly because diplomats assume that China would simply veto any such council resolution.
"China is a sovereign state, and it is up to China to decide on its own," Choe said. "No one can influence the decision of any individual country." But, he said, Pyongyang opposes any "country specific" examination of human rights -- especially in North Korea.
Follow Benny Avni on Twitter: @bennyavni