North Korean Floods Kill Dozens, Leave Thousands Homeless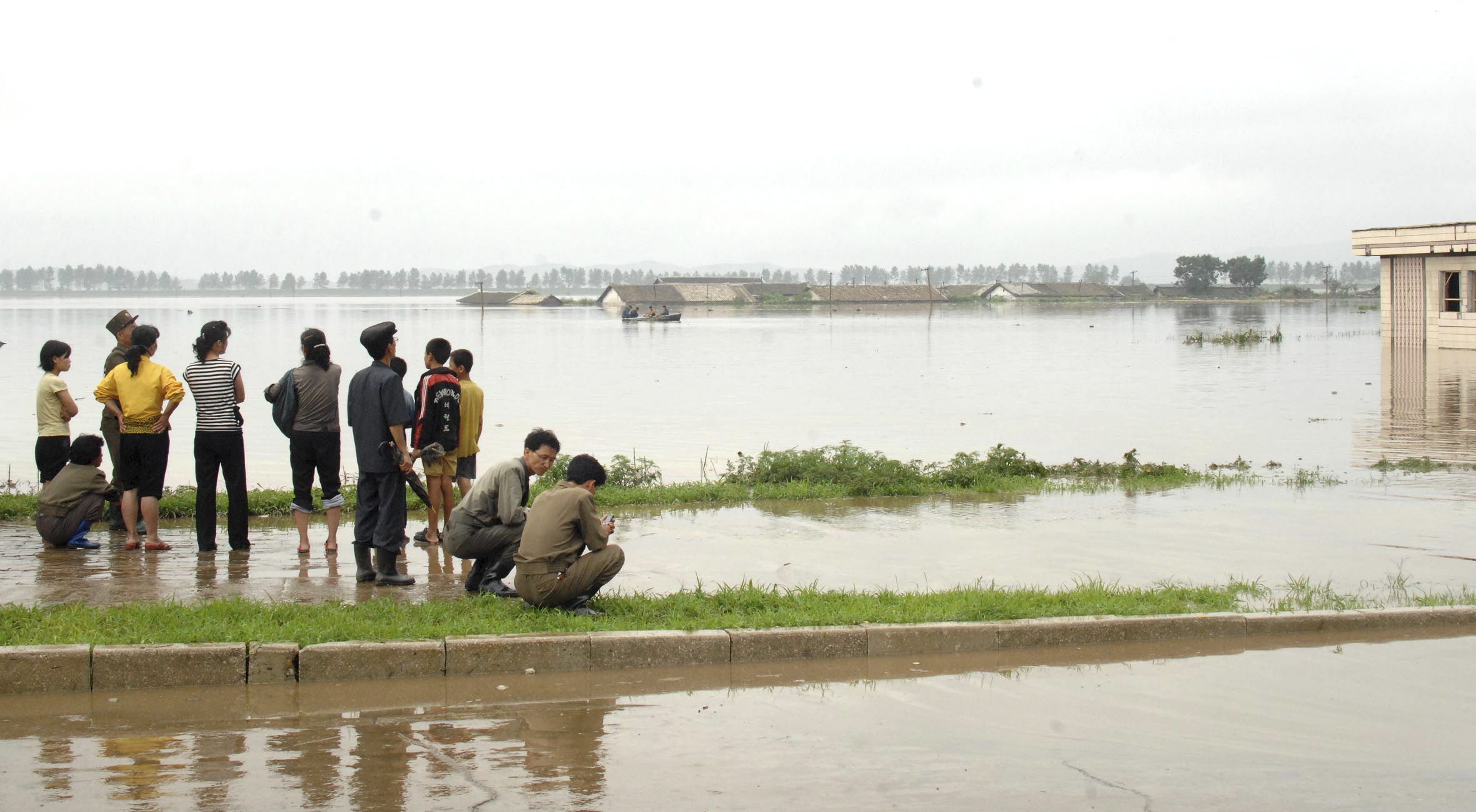 At least 76 people are dead and thousands more have been left homeless by flooding in North Korea following heavy rains that began last week, the International Federation of Red Cross and Red Crescent Societies announced on Thursday.
"Thousands have lost their homes and are in urgent need of health services, shelter, food, safe drinking water and sanitation. With the cold season around the corner, we are also concerned this disaster will increase the risk of health problems and food insecurity for some communities," John Fleming from the North Korean office of the Red Cross said in a press release.
Children are among the more than 75 people that are missing. Volunteers from the Red Cross are searching for survivors in the North and South Hwanghae provinces after more than 800 buildings including houses, clinics and schools collapsed due to floods and landslides caused by heavy rainfall.
"The DPRK Red Cross Society is also providing blankets, hygiene kits, first aid, and transportation to nearby hospitals and are deploying mobile water treatment plants," the press release from the Red Cross said.
The Red Cross released a statement last month that warned of "serious health consequences for children and elderly people" because of a heat wave. Crops including rice and maize were drying up due to a drought since early July and temperatures that reached 102.2 Fahrenheit.
"We cannot and must not let this situation become a full-blown food security crisis. We know that previous serious dry spells have disrupted the food supply to a point where it has caused serious health problems and malnutrition across the country," Joseph Muyambo, the program manager for the Red Cross in Pyongyang said, according to the statement.
The Red Cross issued a warning in late September 2016, one month after hundreds of people were killed and tens of thousands were left homeless when floods hit the country, saying that survivors were unprepared for the coming winter.
"The situation at the moment isn't easy, but in two to three weeks it will be a different story. People have lost their coal supplies and are burning bits of wood in makeshift stoves to keep warm. They need proper roofs over their heads, fuel and warm clothes. The risk of a secondary disaster is very real," Patrick Elliott, a delegate with the Red Cross said in a statement at the time, according to CNN.