North Korean Leader's Sister Sparks Pregnancy Rumors in South Korea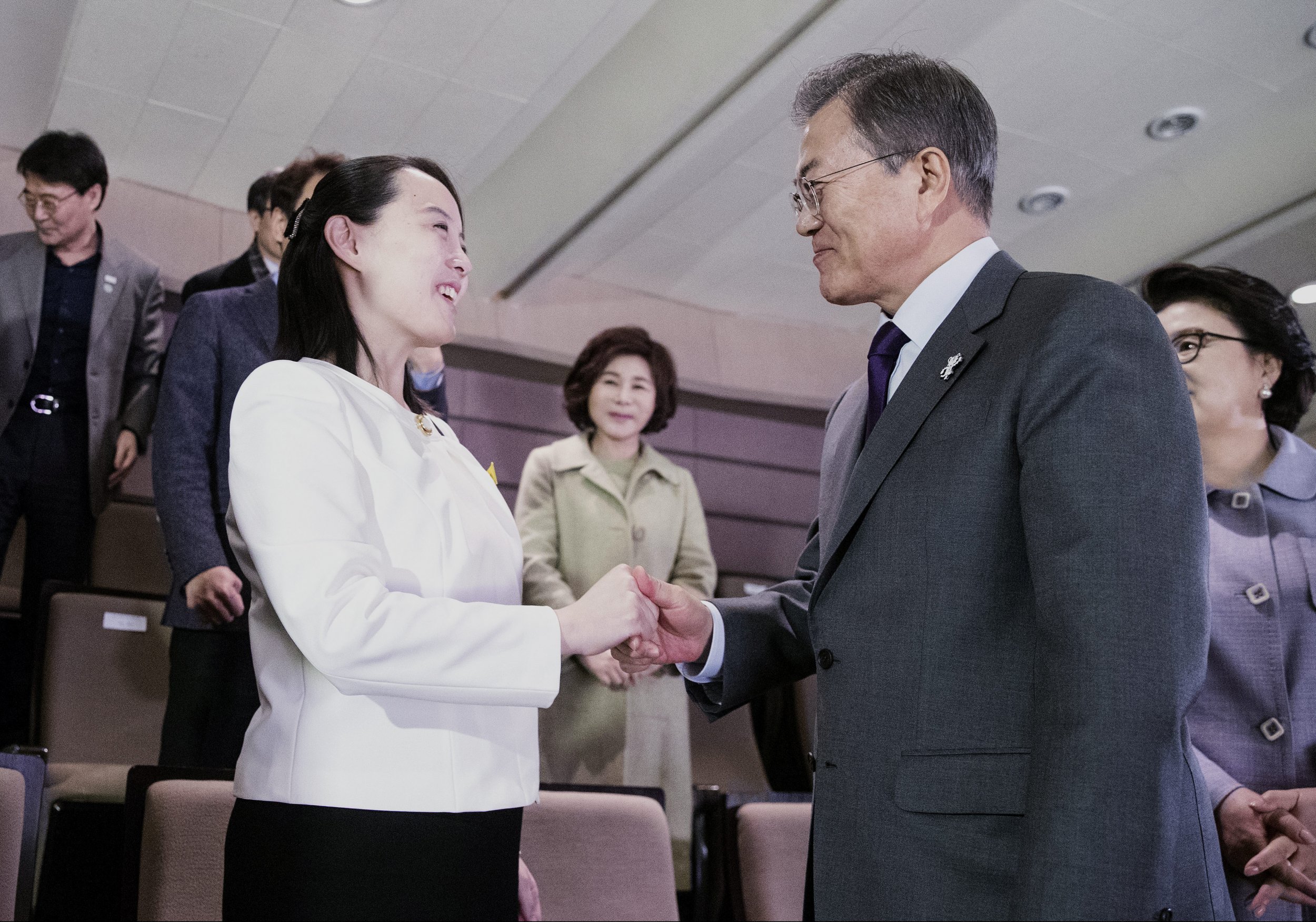 The sister of North Korean leader Kim Jong Un visited South Korea while pregnant with her second child, according to reports in the South Korean press.
Kim Yo Jong herself announced she was expecting, according to unidentified officials quoted in local media, during her three-day stay in the country at the beginning of the month as part of a high-level North Korean delegation. According to these sources, 30-year-old Kim Yo Jong avoided certain foods and a pregnancy bump could be seen protruding from her coat.
A spokesperson for the Unification Ministry said the South Korean government knows nothing of the pregnancy. "There is nothing that we've known of," the official told Yonhap news agency. "That's the South Korean government's stance."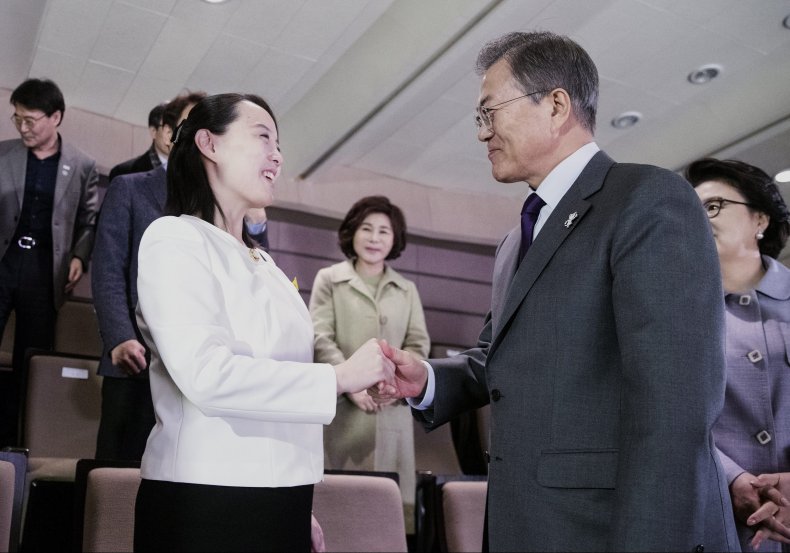 The presidential office issued "no comment" in response to reporters' questions, according to The Korea Herald. One anonymous government source confirmed the pregnancy rumors to Yonhap, but an intelligence official, quoted in the same article, said, "I cannot confirm [them]."
Kim Yo Jong's first significant public appearance in North Korea was at her brother Kim Jong Un's side at their father Kim Jong Il's funeral. She has since been seen with her brother at public events such as concerts or standing in for him at state functions. The recent trip to South Korea earned her unprecedented worldwide media attention, yet little is known for certain about the youngest of North Korean founder Kim Il Sung's grandchildren.
While Kim Jong Un has reportedly fathered three children, at least one of whom is a girl, Kim Yo Jong is thought to have had her first pregnancy in 2015, but her child's gender is not known. Pictures of her wearing what appeared to be a wedding ring that same year sparked speculation that she had married Choe Song, the son of her brother's close aide, Choe Ryong-Hae.
Like her older brothers, Kim Yo Jong lived and studied abroad in Switzerland as a teenager before following in her father's footsteps, joining the North Korean ruling party's Propaganda and Agitation Department, performing a role that included curating her brother's public image—which was carefully crafted to evoke their grandfather—and being one of Kim Jong Un's closest aides. She joined the country's top decision-making body in October, less than two years after becoming a member of the party's central committee, capping a rapid ascent to power.