North Korean Missile Lands in Japan's Waters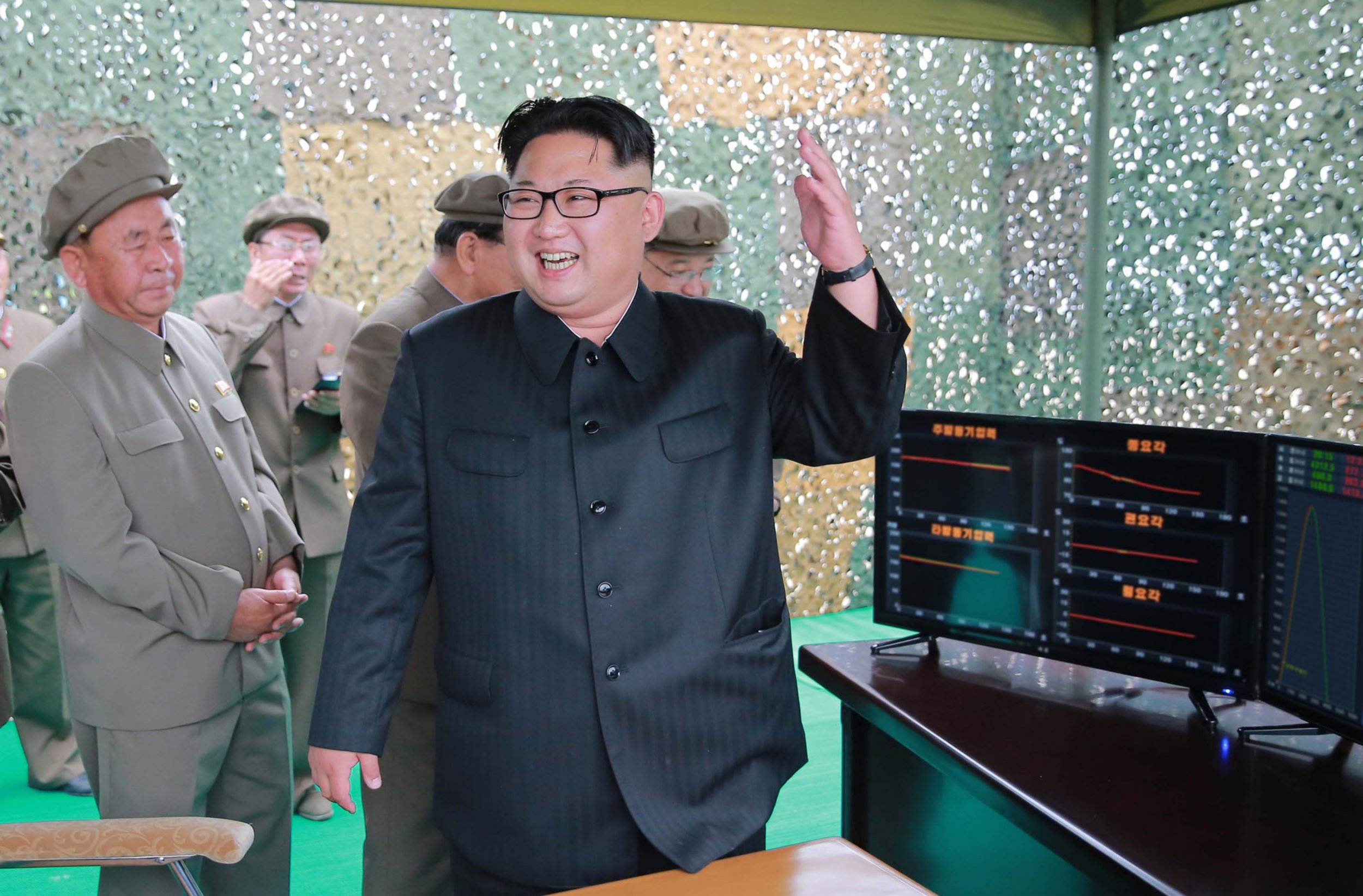 North Korea is believed to be going, quite literally, to new lengths in its military program, launching a missile on Wednesday which has landed in Japan's waters, BBC reports.
Pyongyang has continued to conduct missile tests this summer, despite a U.N. Security Council resolution urging them to cease. South Korea confirmed that a launch had taken place on Wednesday, giving no further details. The U.S. Strategic Command said the North had actually fired two missiles simultaneously on Wednesday and that one exploded immediately after launch.
Following a flight of around 1,000km (620 miles), however, the missile has now apparently landed in Japanese waters, according to both South Korea and Japan. This is believed to be the longest ever distance covered by a missile from the North.
Japan's Ministry of Defence announced that the missile, a medium-range Rodong missile according to South Korea, landed inside Japan's exclusive economic zone, meaning it fell within the 200-nautical mile ocean radius of Japan's coast.
Japanese Prime Minister Shinzo Abe condemned the launch, calling it an "unforgivable act of violence."
South Korea and the U.S. have agreed a deployment of the advanced Terminal High Altitude Area Defense anti-missile system in the South, which is something the North strongly objects to. Pyongyang has threatened a "physical response" to the move, though it is not yet believed to be capable of mounting a nuclear warhead on a missile.