North Korea Fires Missiles into Japanese Waters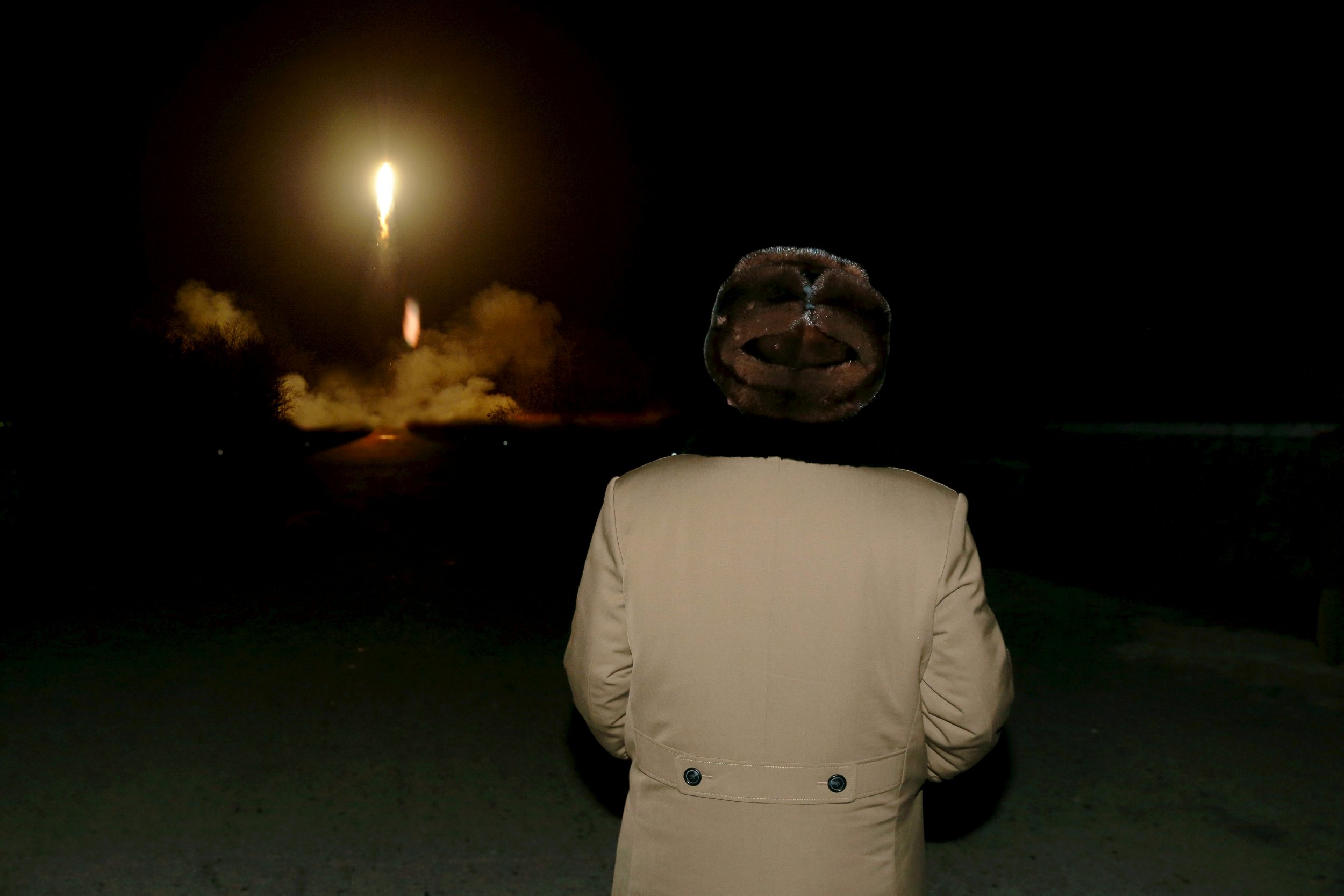 Days after North Korea promised a "merciless attack" on South Korea and the United States for conducting military exercises close to its borders, North Korea fired four missiles on Monday morning local time toward Japan's coastline, three of which landed in Japanese waters.
In return, Japanese Chief Cabinet Secretary Yoshihide Suga called the attack a "grave threat to security" in a news conference, and said there had been no damage to ships or Japanese property. It's not yet clear which missiles were used, but South Korean intelligence said they were unlikely to be intercontinental ballistic missiles (ICBM), or long range missiles that could reach the U.S., according to Reuters.
The missiles flew around 1,000 miles and were launched from the Tongchang-ri region near the Chinese border. South Korea's military confirmed the missiles were launched at 7.30am local time and flew over the East Sea, before descending 300 miles from the Oga Peninsula in Japan's Economic Zone.
"The latest launches of ballistic missiles clearly demonstrate evidence of a new threat from North Korea. The launches are clearly in violation of [U.N.] security council resolutions. It is an extremely dangerous action," Abe told parliament on Monday.
Japan has filed a protest with the U.N. Security Council, according to the Japan Times.
U.S. officials speaking anonymously to Reuters said they had no reason to believe it was an ICBM, and the missiles they had tracked did not pose a threat to North America.
State Department acting spokesperson Mark Toner said in a statement: "The United States strongly condemns the DPRK's ballistic missile launches tonight, which violate UN Security Council Resolutions explicitly prohibiting North Korea's launches using ballistic missile technology," the BBC reported.
In 2016, North Korea conducted two nuclear tests and 20 missile launches, while in his New Year's address, North Korean dictator Kim Jong Un said North Korea would launch an ICBM, a weapon that could reach the west coast of the U.S.
U.S. President Donald Trump described North Korea as a "big, big problem " after its ballistic missile launch in February but has not yet responded to the latest missile launch.