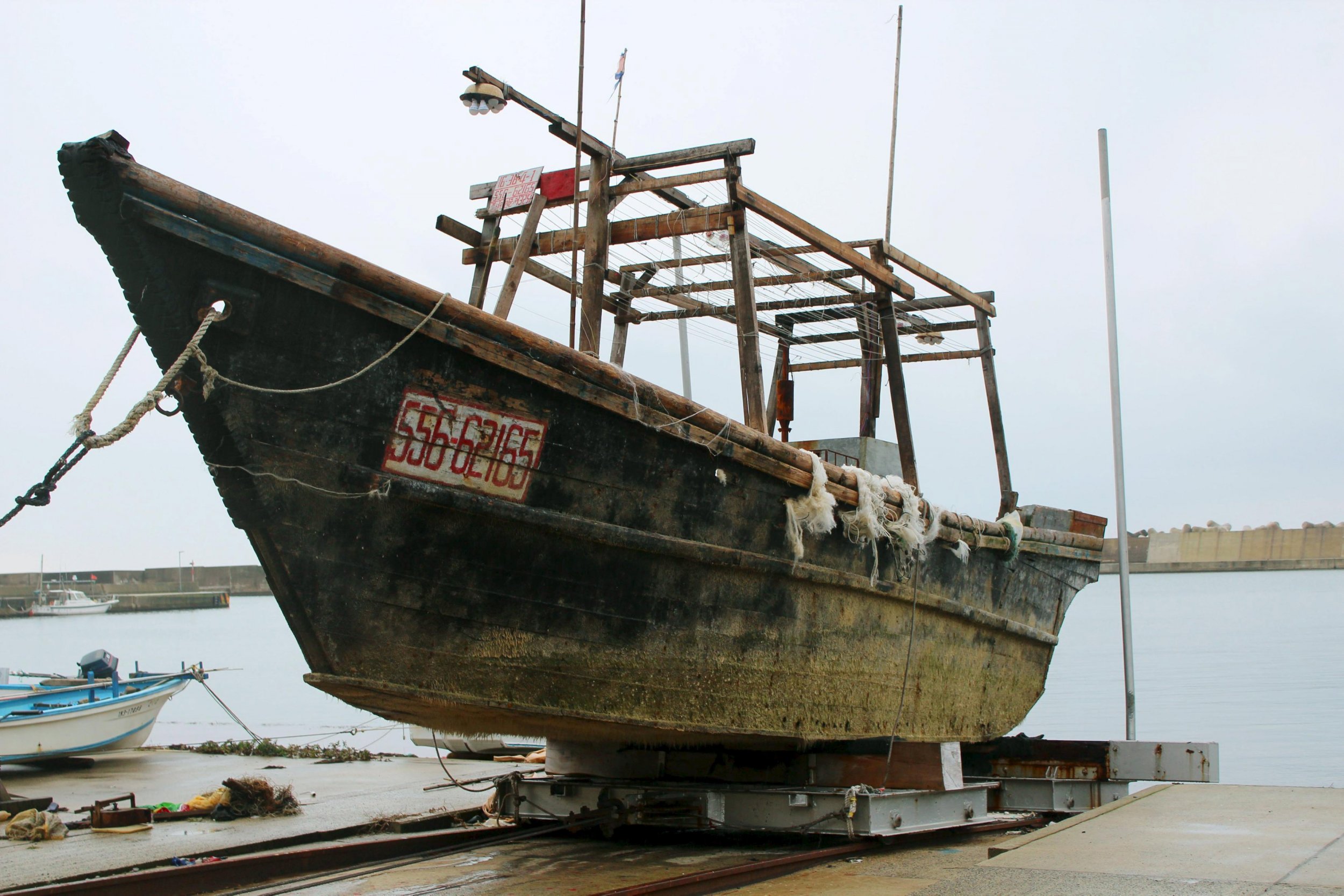 The Japanese coast guard says nearly a dozen wooden boats carrying corpses have washed up on its shores since October, Reuters reports.
The coast guard believes that the wooden boats are from North Korea and were used by fishermen who sailed too far from their port. Those on board may have starved to death or died from exposure to the elements, according to CNN. Reuters reports that the fishing vessels likely come from North Korea because of the boat type as well as the tattered remains of a North Korean flag found on some of them. There were also letters marked on the boat reading "Korean People's Army," the North Korean army.
The boats were found in the Sea of Japan or near the coast, CNN reports. They are not in good condition and have been described as "rickety" and "shoddy." The first boat washed ashore in October, then a group of boats arrived in late November, according to the Japanese coast guard, CNN reports.
More than 20 bodies have been found on the boats, including nearly half a dozen skulls, according to Reuters. Two of the bodies were discovered without heads and, all the bodies had decomposed, CNN reports. North Korean officials have not commented on the boats, although in recent years the country's leader, Kim Jong Un, has emphasized improving its fishing capacity. According to Reuters, squid, sandfish and king crab are all currently in season.
Reuters also reports that North Korean defectors say fishing boats are controlled by the Korean People's Army and that fishermen have been pressured by Kim to increase their catches. However, experts who spoke with CNN believe it is possible the boats were used by defectors attempting to escape North Korea.
This is not the first year the mysterious vessels have reached Japan's shores. At least 34 such boats have arrived this year, last year there were 65, and in 2013 there were 80, the Associated Press reports.