North Korean Soldier Was Drunk Before Driving Jeep Across Border in Unplanned Defection, Seoul's Spies Say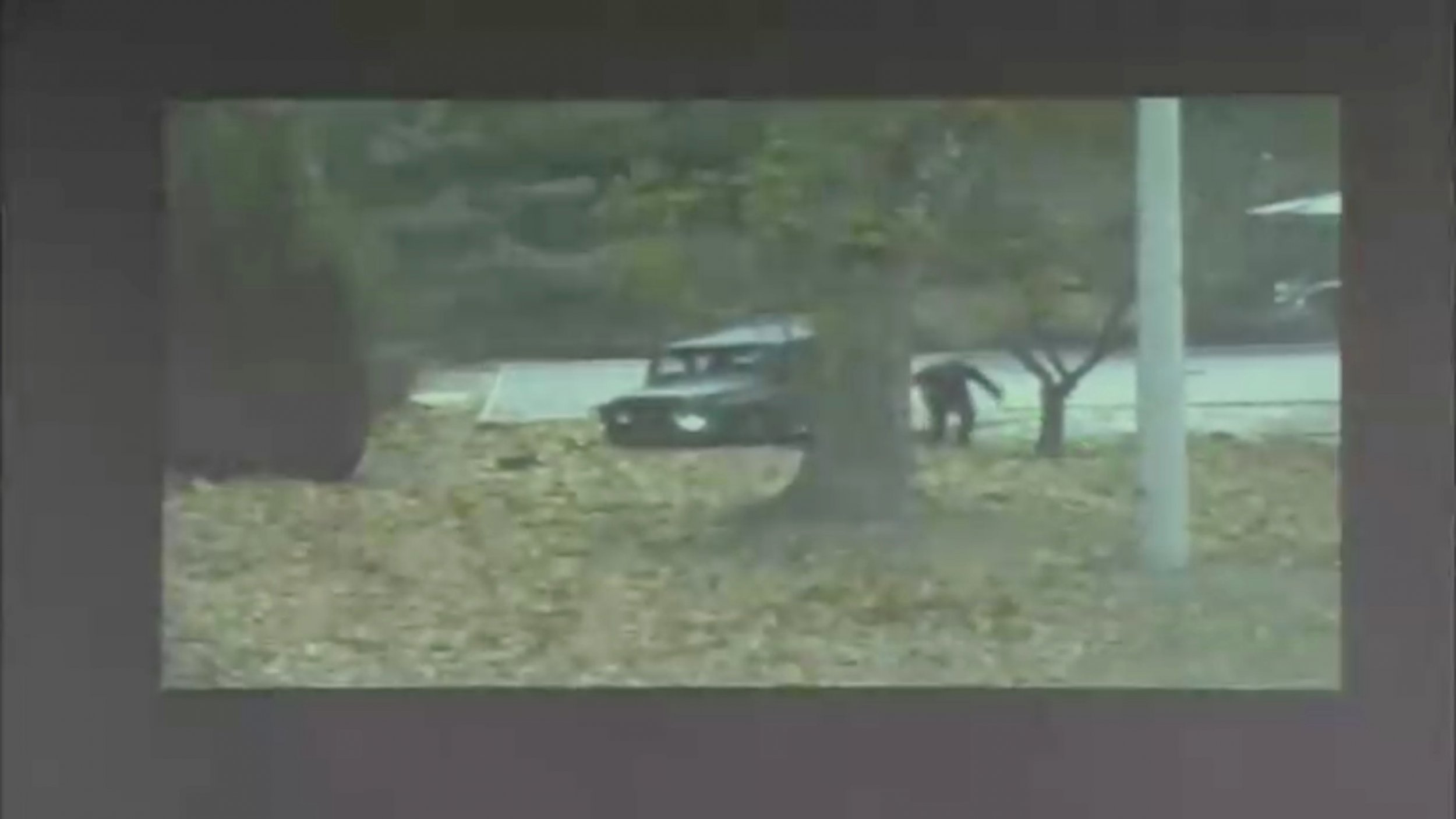 The South Korean spy agency suspect that a North Korean soldier's dramatic defection in November may not have been not the result of careful planning and deliberation, but instead an impulsive, and possibly drunken, decision.
The National Intelligence Service briefed the South Korean National Assembly's intelligence committee on Thursday, reporting on the investigation into defector Oh Chung Sung's motives for crossing the border one cloudy November afternoon, after identifying him as the son of a Korean People's Army colonel.
Rumors that Oh killed someone in some sort of accident before he escaped were reported in South Korean media earlier this week, but intelligence officials dismissed the possibility the soldier committed a murder, the newspaper Chosun Ilbo reported. Instead, they believe he may have crossed the inter-Korean border after causing a traffic accident while driving drunk and while fearing repercussions for his actions.
"We asked about whether he was involved in any crimes such as murder or drug addiction," intelligence committee member Yi Wan-young said after the briefing, quoted in The Korea Times. "I was briefed that Oh was a driver and the defection may have not been planned."
Intelligence officers said they think the soldier got drunk and offered to show a friend around the truce village of Panmunjom but got involved in a car accident along the way and ended up making his way to South Korea, according to a report on the Korean English-language radio channel KBS . It is unclear what may have happened to the friend.
In a video of Oh's defection released by the United Nations Command, the soldier could be seen driving his jeep at full speed past a security checkpoint through the Panmunjom village. The vehicle then appeared to get stuck in a ditch, at which point Oh completed his escape on foot, running toward the Military Demarcation Line as North Korean soldiers shot as many as 40 times at him, causing him severe injuries.
After undergoing two surgeries at the Ajou University Hospital in South Korea, the defector was moved to a military hospital, where he is being treated for tuberculosis and a parasitic infection. According to South Korean media, Oh is still very weak and can only sustain an hour of interrogation a day.