North Korean Spies? U.S. Military Warns Soldiers of 'Insider Threats' After Propaganda Leaflets Found on Base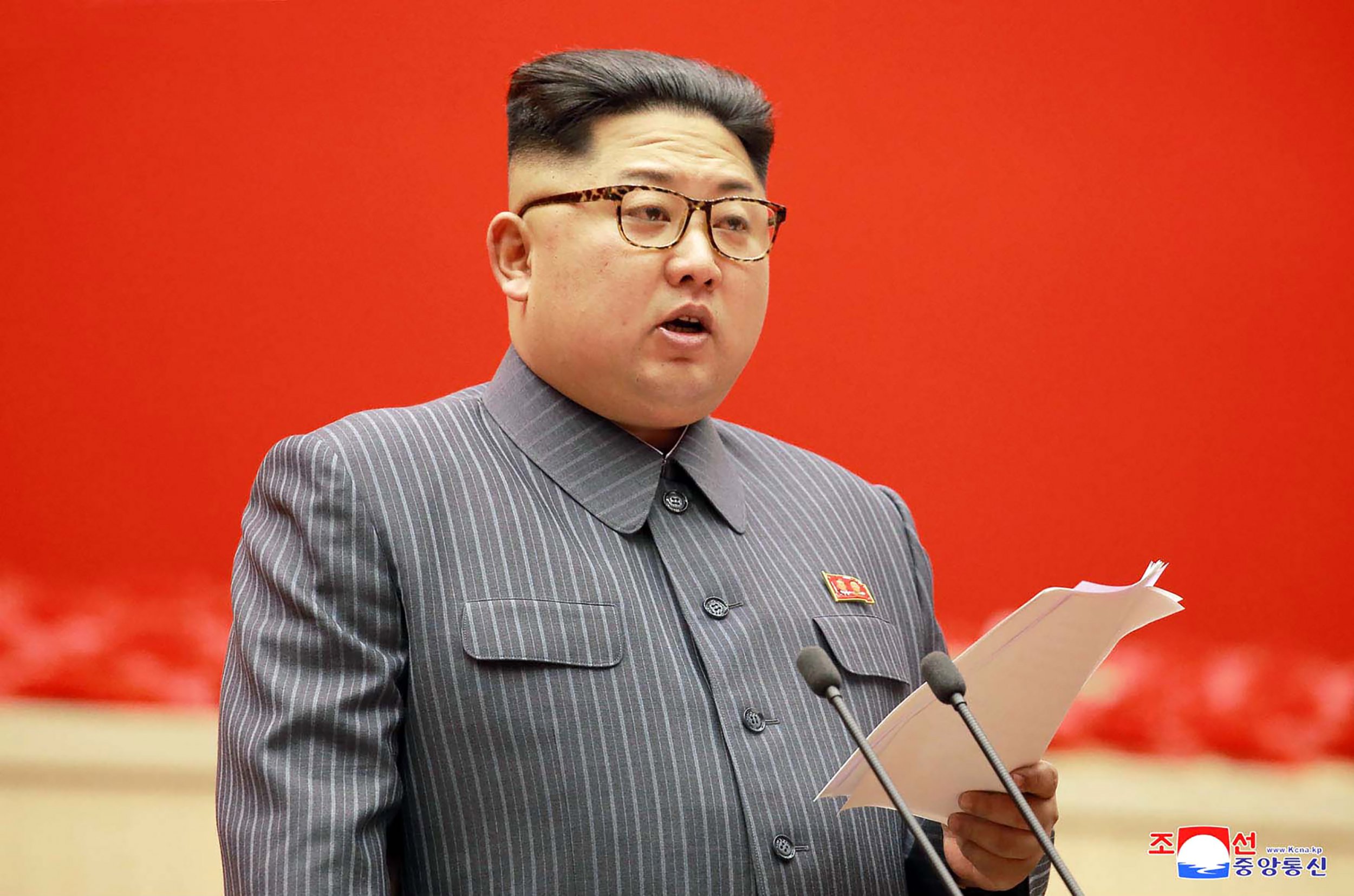 The U.S. military has warned soldiers on the Korean Peninsula of potential "insider threats" after North Korean propaganda leaflets were found on "multiple" U.S. bases in South Korea on Thursday, including Seoul's Yongsan Garrison.
"A significant number of North Korean propaganda leaflets and CDs were recently placed at strategic locations on multiple U.S. military installations across [South Korea]," U.S. Forces Korea said in a Facebook post. "Given the number of foreign nationals with access to our military installations via employment, sponsorship, and partnership programs, the potential for insider threats is always a reality.
"It is essential for our personnel to report all propaganda and suspicious individuals to the appropriate authorities to help mitigate potential threats...Personnel distributing these items seek to disrupt our operations and degrade our readiness to FIGHT TONIGHT!," the post continued.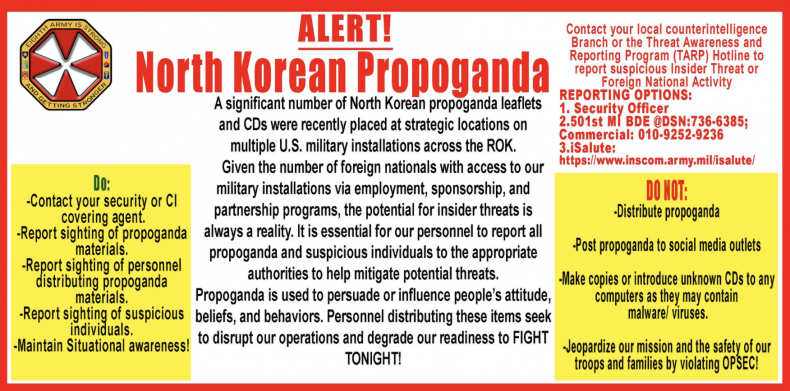 More than 2 million leaflets were found on the streets of the South Korean capital, according to USA Today. They were reportedly delivered via unmanned balloons equipped with timers sent over the demilitarized zone that separates North Korea and South Korea.
This occurred not long after a North Korean soldier defected in an incident on Thursday that reportedly involved gunfire at certain points. No casualties were reported, however, and what occurred Thursday was not nearly as dramatic as a defection that occurred in November, in which a North Korean soldier escaping across the border was shot several times by his supposed comrades. Between the nature of his defection and the fact a massive parasite was found in his stomach while being treated in a South Korean hospital, the North Korean soldier generated headlines across the world.
In total, four North Korean soldiers have defected in 2017.
Meanwhile, North Korea and the U.S. continue to spar over the former's nuclear program and refusal to cease long-range missile tests. Pyongyang launched its most powerful missile yet in its most recent test, in late November. The missile traveled for approximately 50 minutes and reached an altitude of 2,800 miles, more than 10 times higher than the International Space Station. Despite international pressure and threats of a potential military attack from the U.S., North Korea remains obstinate in its pursuit of a nuclear-tipped intercontinental ballistic missile capable of reaching the U.S.