North Koreans From Nuclear Site Area Show Signs of Radiation Exposure in Their Chromosomes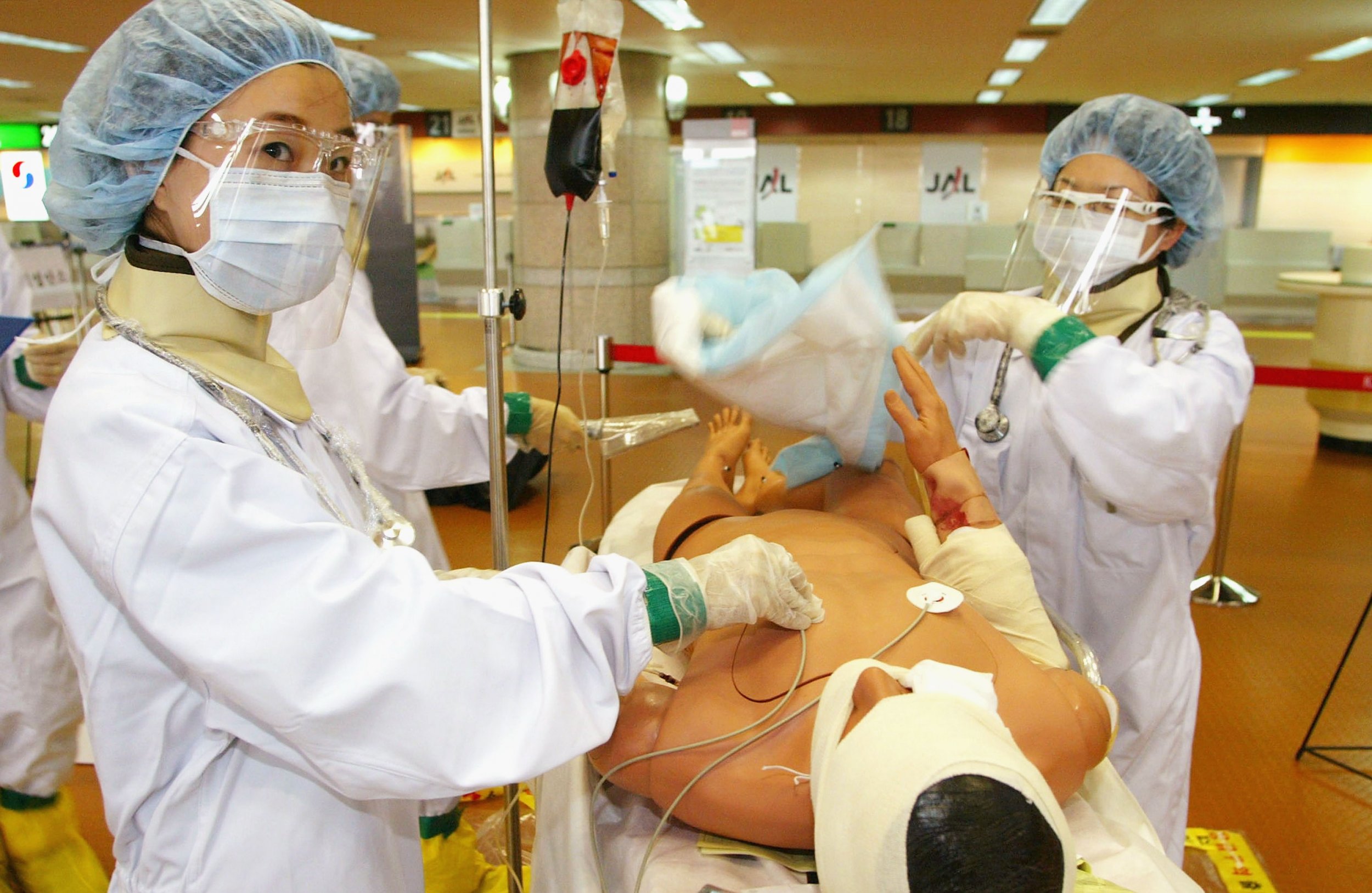 South Korea has run medical check ups on 30 defectors from North Korea's Kilju county, in the North Hamgyong province where the Punggye-ri nuclear test site is located, and found possible signs of radiation exposure in some of them.
Seoul's unification ministry said a chromosome analysis showed that four defectors had levels above 0.25 gray, the unit measuring the amount of energy deposited by radiation per kilogram of body mass, meaning more than seven chromosomal abnormalities were found in 1,000 cells.
Read more: North Korea's real rocket men Kim Jong Sik and Ri Pyong Chol targeted in U.S. sanctions
While this could indicate they have been exposed to radiation, the scientists said other factors they couldn't control for could also be responsible for the results. In none of the four cases could they establish a link to possible leaks at the nuclear site as other factors, such as age, smoking habits, and experience of CT scans, may have contributed to the results. A subsequent test also returned a result below the minimum radiation detection limit, further curtailing the results' significance.
"The possibility of radiation exposure can be suspected, but it has not been verified whether nuclear tests affected the person as there is a lack of information assessing living environments in North Korea," a ministry official said on Wednesday, quoted in South Korean news agency Yonhap.
The unification ministry also noted the result of the examinations, which were carried out between October and December, may not be relevant as radioactivity rates decrease as time passes and the nuclear substance decays. Due to North Korea's closed and secretive nature, the information available was not sufficient for conclusive results—in this case the patients' sample size was too small.
More than 100 North Koreans from the Kilju county have defected to South Korea, but all of the people involved in the examinations had left the area before January 2016, when Pyongyang conducted its fourth nuclear test in a decade. According to the ministry, no defectors from the area have arrived in South Korea since then.
The latest and most powerful nuclear test of a hydrogen bomb took place in September 2017, provoking a 6.3-magnitude earthquake and a series of aftershocks.
A series of anonymously sourced reports from the area have indicated the test has caused great damage to both people and properties in the area, as well as to the underground facility itself. Japan's Asahi TV reported that around 200 people died after an underground tunnel collapsed in October, which North Korea denied, and the country's Asahi Shimbun newspaper reported that soldiers and their families were treated for radiation exposures in military hospitals.
A report by South Korean newspaper Chosun Ilbo said that several buildings—including a school with 100 students inside—collapsed as a result of the earthquake. According to a previous report published in the newspaper, based on the testimonies of several defectors, the area around the nuclear site is also affected with high rates of birth defects and environmental damage.
The North Korean official in charge of the Punggye-ri nuclear facility has reportedly been executed, Japan's Asahi reported earlier this month, citing an unidentified North Korean defector. It remained unclear if the official was punished for not carrying out the test at the agreed time or because of the experiment's consequences.