North Korea's Controversial Satellite 'Tumbling in Orbit'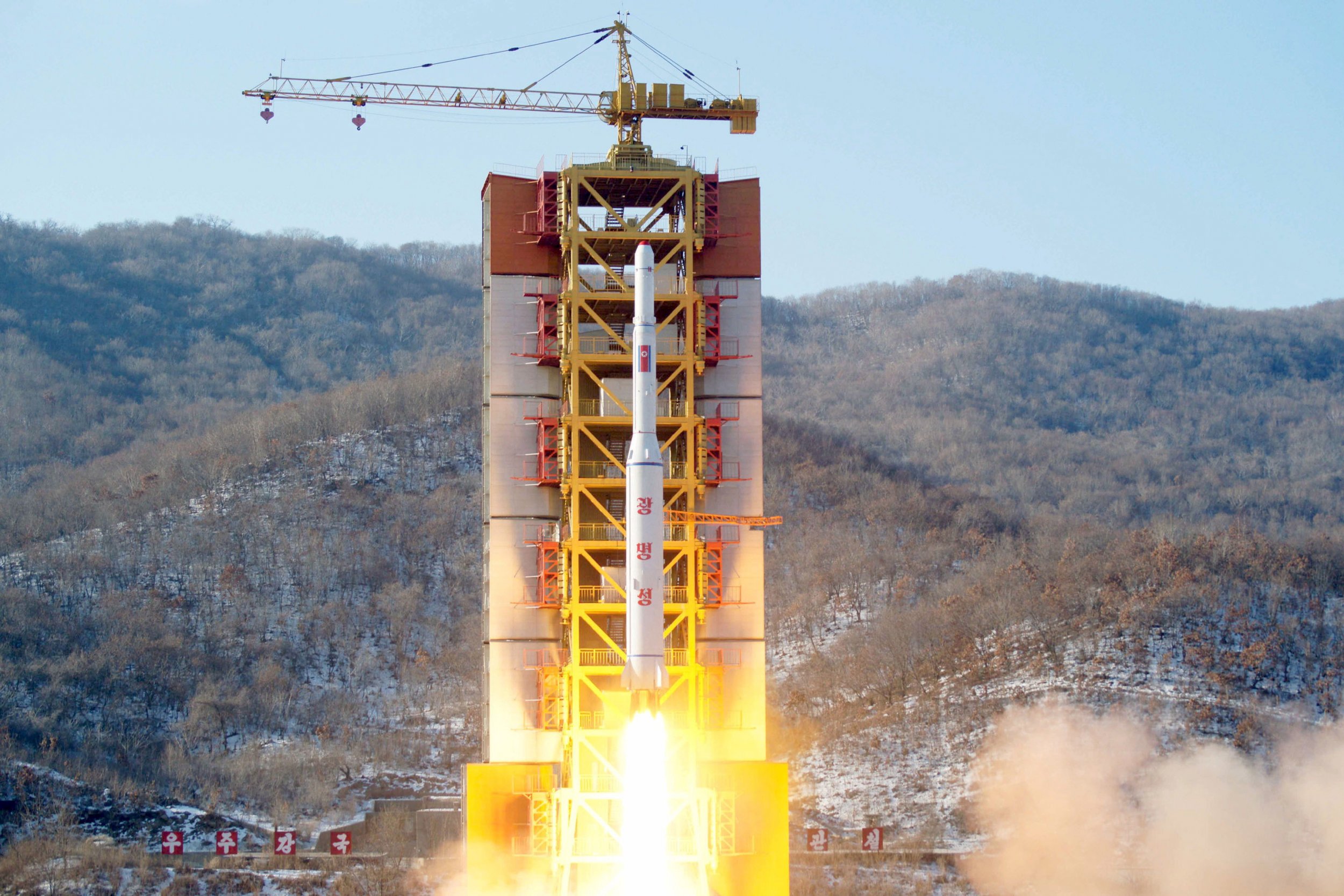 A satellite that North Korea launched into space on Sunday is not functioning correctly and is unable to gather any useful evidence, according to U.S. officials.
In similar fashion to another of Pyongyang's satellite launches in December 2012, the Unha 3 rocket has been unstable ever since it reached orbit, a Washington source told ABC News.
The fact that it reached orbit is of new concern to the U.S. as it uses the same technology required for a nuclear missile to reach North America, the official added. South Korea has retrieved approximately 270 pieces of debris from the launch and is analyzing their contents.
The North Korean public celebrated the launch with a fireworks display on Monday night in the capital.
"We hope that the future of our space technology keeps growing and shines like these fireworks in the sky," said the state broadcaster KCTV.
The pariah state said that the launch was only for scientific and "peaceful purposes" but it drew strong condemnation from the international community, including criticism from an emergency meeting of the U.N. Security Council and the threat of further sanctions.
The U.S. said that such punishments could include "a range of economic sanctions that would further isolate North Korea" and send a message "that the resolve of the international community here is firm."
Washington has pledged to assist South Korea with its missile defenses in response to North Korea's series of test launches, such as the fourth test of a nuclear bomb last month. Such a buildup of missile-defense systems has the potential to damage relations between Washington and Beijing.
"When pursuing its own security, one country should not impair another's security interests," Chinese foreign ministry spokeswoman Hua Chunying said in a statement, Reuters reported.