North Korea's Foreign Friends Invited to Party in Pyongyang, Adding to Fears of New Missile Test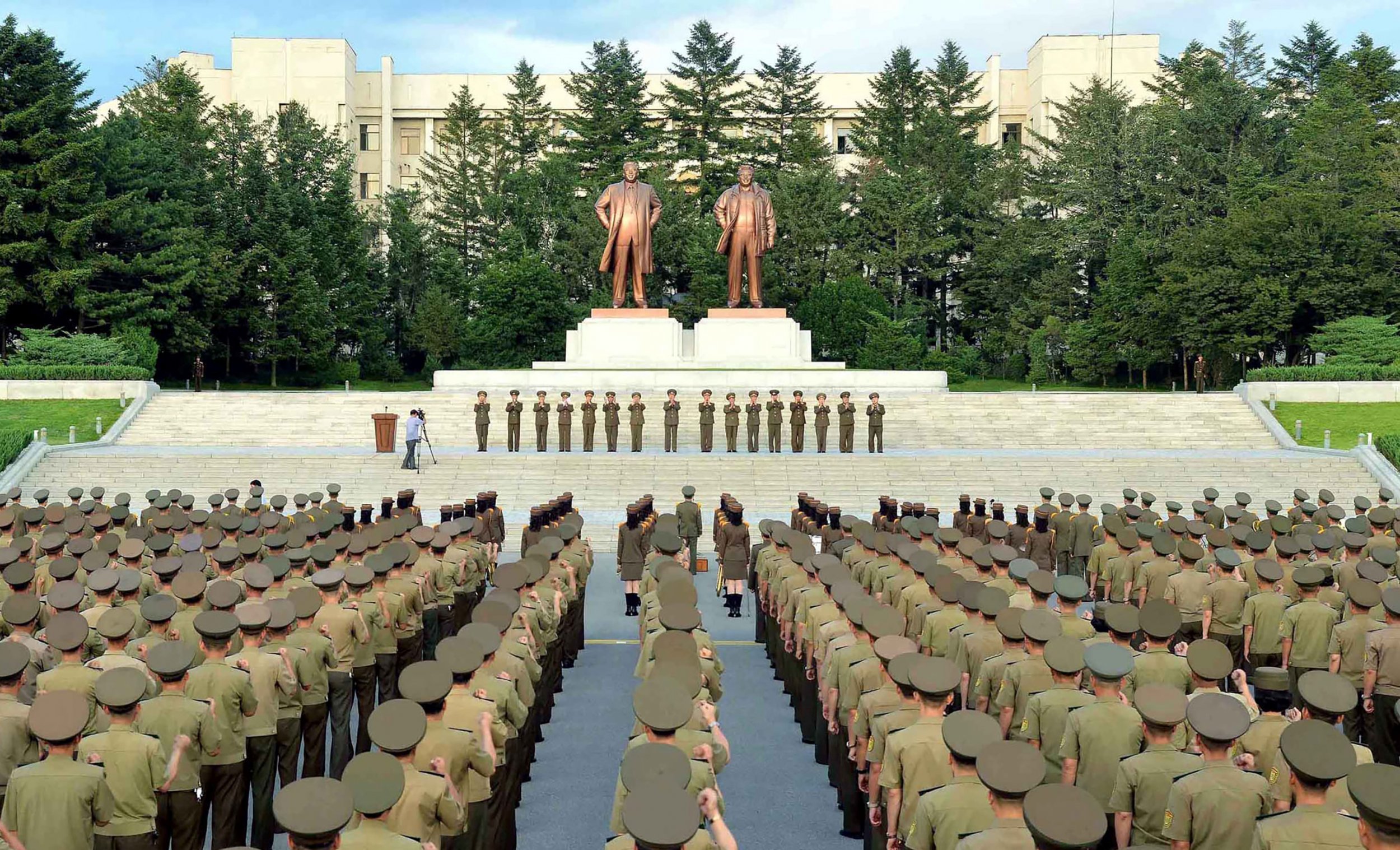 North Korea has welcomed foreign delegates of "friendship" organizations to a five-day long festival in honor of its ruler Kim Jong Un and his family.
The heads of Korean Friendship Association (KFA) chapters of at least 20 countries arrived in Pyongyang on Friday, according to North Korean state-controlled media. They were treated to a visit of the Kumsusan Palace of the Sun, the mausoleum where the country's former rulers Kim Il Sung and his son Kim Jong Il are buried and to Mangyongdae, Kim Il Sung's birthplace.
A government-recognized organization founded in 2000, the KFA was advertizing an eight-day trip to North Korea to its members for the sum of €2350 ($2772) promising a "chance to know about the country, its people, society and culture in a respectful environment and small group" and a "possibility of discussion about projects, cultural exchange and business opportunities".
"A visitor joining the KFA Delegation is not treated as a tourist but as a friend" the website promised in advertising the trip, nominally held in occasion of the National Liberation Day, which is observed in both North and South Korea on August 15 to commemorate the end of the Japanese colonial rule in the Korean Peninsula, but effectively covering the period of the "International Festival in Praise to the Great Persons of Mt Paektu".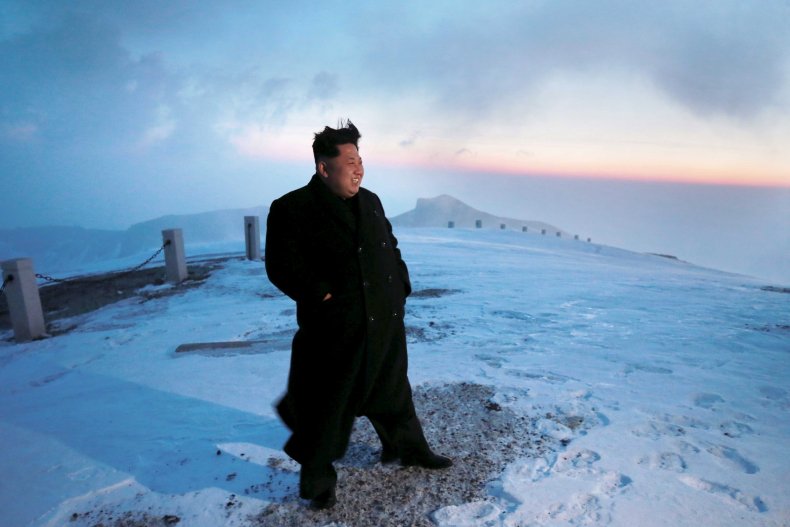 Now in its 5th edition, the festival runs from August 13 to August 17 and is a relatively recent addition to the cult of personality developing around its leader.
This year the celebration is particularly significant, not only because of the country's accelerating nuclear development program and escalating tensions with the U.S., but also because it marks 105 years since the birth of Kim Il Sung, 75 years since Kim Jong Il and five years since Kim Jong Un came to power.
The occasion is due to be commemorated with the unveiling of the first statue featuring Kim Jong Un. A monument representing the Kim family's three generations of leaders is due to be unveiled at a ceremony on Mount Paektu, a 9,000ft-tall active volcano bordering China recognized as the "sacred mountain of the revolution" in the North Korean constitution.
Mount Paektu is central to the mythology of the Kim family as Kim Jong Un's father Kim Jong Il was said to be descending from the snowy slopes of the mountains, although he was actually born in a Russian military camp where his father Kim Il Sung was stationed during WW2.
While Kim Jong Il only appeared in statues after his death in 2011, the inclusion of Kim Jong Un in a major public monument could signal the young ruler's desire to leave his own mark in the country's iconography.
"It might indicate that the personality cult of Kim Jong Un is beginning to take shape, even though frequently it appears that the young leader pays less attention to such matters than his father and grandfather," Dr Andrei Lankov, a Korea specialist at Seoul's Kookmin university told NK News in January, when plans for the monument construction were first reported in North Korean media.
While preparations for the event are underway, Kim Jong Un has not been seen in public for a fortnight, raising speculation about a possible new missile test launch—the second intercontinental ballistic missile test launch in July too followed from the ruler's 14-day absence from public appearances, as the South Korea radio KBS noted on Monday.
As Kim Jong Un's latest test launches in July were both scheduled around significant dates—the U.S. Independence Day celebration on July 4 and the day after the Korean War Armistice Day on July 27 —this week's celebration could represent the setting for another test launch.
High levels of activities at North Korea's Sinpo South Shipyard, the site of the fourth ejection test for a missile's cold-launch system so far this year, could indicate that "an at-sea SLBM test may be forthcoming", analyst Joseph S. Bermudez Jr. wrote for the U.S.-based North Korea monitoring website 38 North on Friday.
The chairman of the U.S. Joint Chiefs of Staff General Joseph Dunford met with South Korean President Moon Jae In on Monday, ahead of planned military drills scheduled to start on August 21.
Dunford said the U.S. were prepared to enact a "decisive response" in event of an attack, but reinforced the importance of diplomatic efforts in facing up to North Korea, according to the South Korean news agency Yonhap.
In an apparent effort to ease tensions that ramped up following U.S. President Donald Trump's inflamatory remarks for military options in North Korea, President Moon called for a "calm and responsible" response Pyongyang's threats. "There must be no more war on the Korean peninsula. Whatever ups and downs we face, the North Korean nuclear situation must be resolved peacefully," Moon told a regular meeting with senior aides and advisers quoted in Reuters.