North Korea's Kim Jong Un and South's Korea's Moon Jae-in Met to Repair Trump Summit Plans
South Korean President Moon Jae-in met North Korean leader Kim Jong Un on Saturday to discuss Kim's possible upcoming summit with U.S. President Donald Trump, the South said.
The surprise meeting was the second inter-Korean summit in as many months.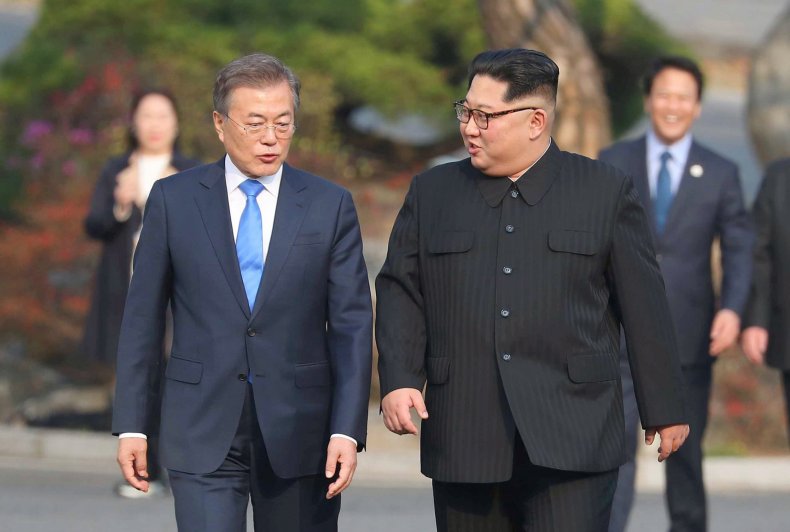 Moon and Kim met just north of the heavily militarised border in the afternoon to exchange views to pave way for a summit between North Korea and the United States, South Korea's presidential office said.
Moon will announce the outcome of his two-hour meeting with Kim on Sunday morning, officials said.
The talks were held at the northern side of the Panmunjom truce village between 15:00 and 17:00 local time, Moon's office said.
"Both leader exchanged opinions... for the successful holding of the North Korea-US Summit," it added.
On Thursday Trump cancelled a planned summit with Kim, but later signalled that the meeting may still go ahead.
"Sadly, based on the tremendous anger and open hostility displayed in your most recent statement, I feel it would be inappropriate, at this time, to have this long-planned meeting," Trump wrote in a letter to the North Korean leader.
The planned discussions would focus on the denuclearization of North Korea, and reducing tensions between North Korea and other states in the region.